Yemi Alade who is currently soaring high across the African continent dishes all with Kenya's food magazine Yummy Magazine. The "Tumbum" performer sat down with the publication while enjoying a meal and talked all things food.
New Yummy columnist Anyiko Owoko met Yemi Alade on a beautiful Sunday afternoon at The Sarova Stanley.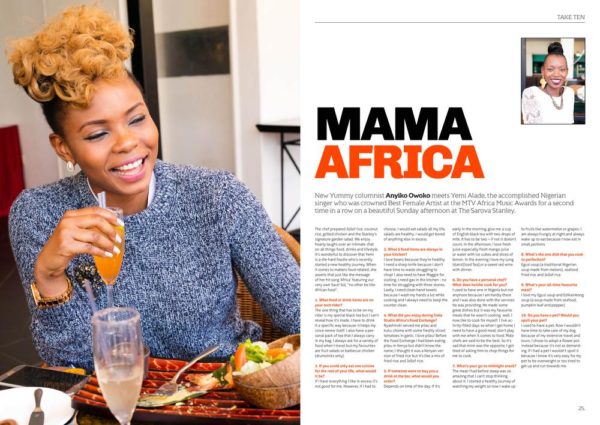 The chef prepared Jollof rice, coconut rice, grilled chicken and the Stanley's signature garden salad. They enjoyed hearty laughs over an intimate chat on all things food, drinks and lifestyle.
According to the columnist, "It's wonderful to discover that Yemi is a die-hard foodie who's recently started a new healthy journey. When it comes to matters food-related, she asserts that just like the message of her hit song 'Africa' featuring our very own Sauti Sol, 'no other be like African food'…"