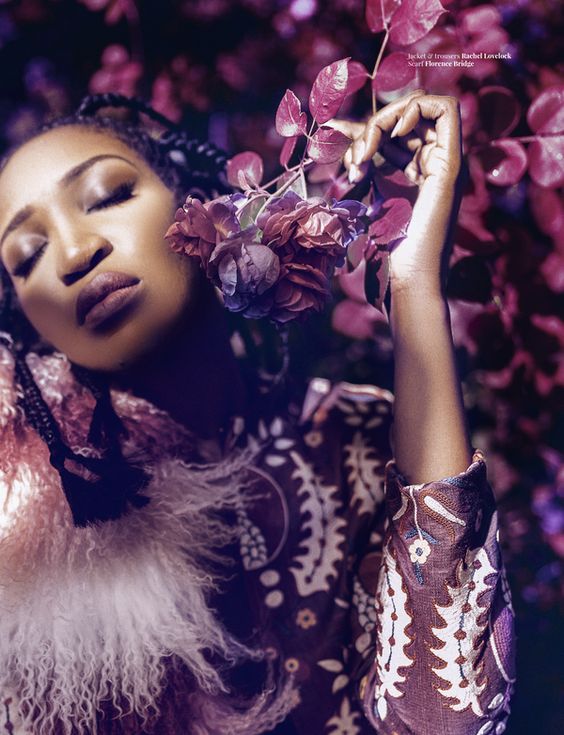 We've all seen the fab new cover featuring actress and activist Yvonne Nelson.
Now it's time to check out the feature with model and TV personality Idia Aisien for Blanck Digital Magazine.
In an interview with Franka Chiedu, Idia speaks on her work ethic and unflinching quest for success.
Read excerpts;
Tell us your story, how did this all start?
I was at a job interview in Brooklyn, New York, when a friend called and asked me to come straight to Jovani Headquarters in Midtown; I explained where I was and she asked me to forget about my interview. I was in NYU completing my Master's degree at the time and needed a job badly.
I looked around and realized I could take a chance on something I've always wanted or work in this office, and wonder everyday what would have happened if I went to Jovani.
In minutes, I was on the train making my way to Midtown, Manhattan. After arriving at 34th street, I practically ran the rest of the way. I walked into a showroom that looked like heaven, and it was filled with so many breath-taking dresses and busy clients from around the world placing their orders.
This friend of mine had told a buyer – who was one of Jovani's biggest retailers in Nigeria – that a girl she knows wants to model more than anything in the world, and the buyer asked her to invite me.
When I met the buyer, she asked me to try on a red dress, and I hesitated, but she insisted. A talent scout also objected, because I was not a model. When I walked out of the changing room with that dress on, I was hired on the spot.
And the rest is history. I went on the model with them for over a year, and the amount of exposure I got allowed me to book a lot of other jobs concurrently.
Tell us about your journey so far, starting from the beginning of your education and career?
I studied Journalism at American University in Washington, DC, and then moved to New York to study International Public relations at New York University.
I started modelling professionally in New York during my Masters, then got a job at an investment bank after school that brought me back to Nigeria. That's how I switched to television and the rest is history.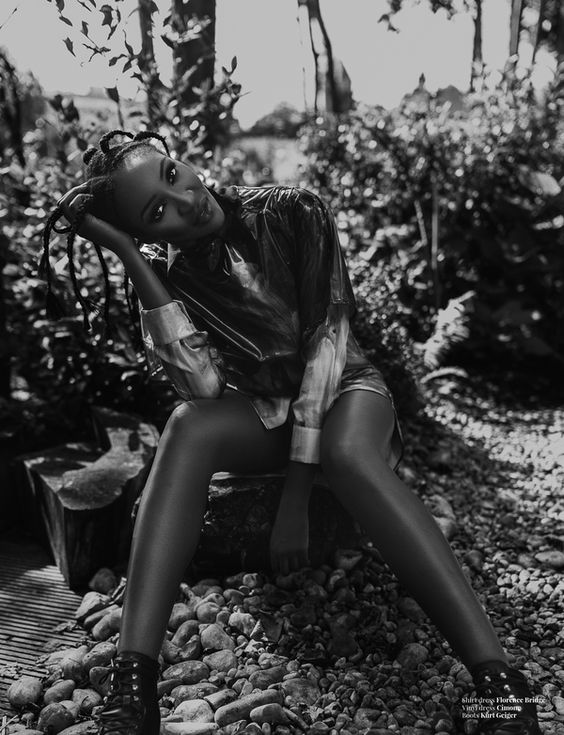 What's your take on competition and how do you plan to stay relevant through the years?
Partnership is the new competition, so rather than always looking over my shoulder, I love to collaborate with young inspiring women.
There's also a lot of "hype" without substance in the entertainment world, which inevitably fades people out with time. I think when you truly have something to offer and you are consistent in your work, it's hard for people to forget about you.

If you could turn back the hands of time what would you change in your past?
I wouldn't change anything at all. I used to say I wish I had been more prepared to move back home to Nigeria last March, but as hard as it's been I feel like God knows exactly what He's doing and where He's taking me, so I just must trust him.
To read more on the interview, download the Blank Digital App.