World Diabetes Day is on the 14th of November and to create more awareness for the cause, a few food bloggers have come together to share some healthy and delicious recipes and BellaNaija Living will be following the #WorldDiabetesDayNG awareness movement. The bloggers also announced that there will be a fun video published on World Diabetes Day, so we're also looking out for that too! Here's a bit of what Atim of Afrolems told us as BN Living;
The idea is to share recipes of food and drinks and some personal stories in between. The participating bloggers are below; Afrolems, 9jaFoodie, Dubai fit foodie, 1QFoodPlatter, My Green Apron, Sisi Yemmie, Kitchen Butterfly, Dobby's Signature, Mummy's Yum, Heels in the Kitchen, Nigerian Lady Chef, Samantha's Bistro and Freesia Cookery. Follow the movement with #WorldDiabetesDayNG on social media and her on BellaNaija Living.
Here's a list of the first 3 recipes so far:
Sparkling Citrus Zobo Tea by 9jaFoodie
The first recipe published yesterday is from food blogger Ronke of 9jafoodie. She shared a recipe for Sparkling Citrus Zobo Tea, a drink that is healthy and diabetes friendly.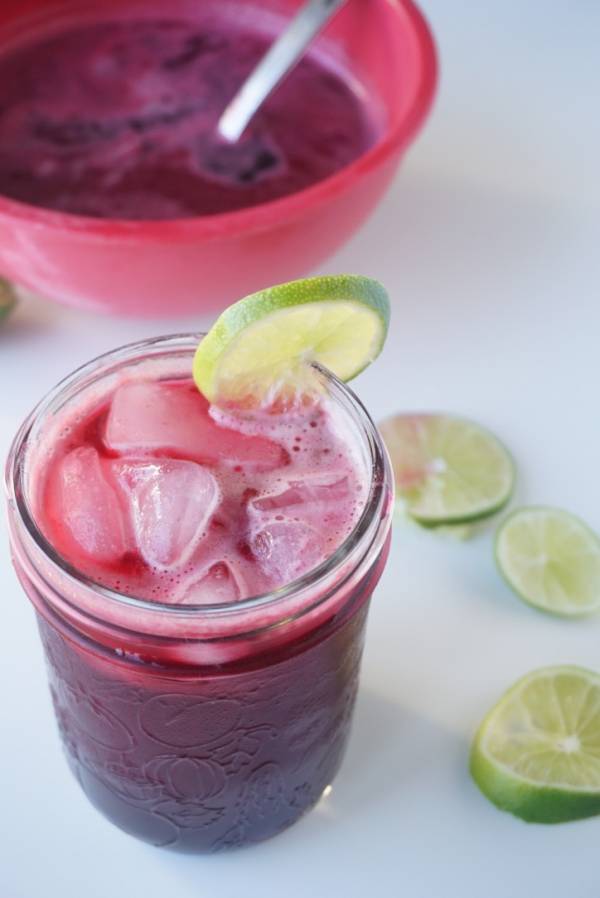 Ingredients
2 green tea bags
Handful washed zobo leaves
1 large lime
1 large orange
3 cups sparking water (substitute regular water)
Directions
Bring 2 cups of water to a boil. Add in teabags and zobo leaves. Set aside for five minutes. Drain through a sieve and set aside to cool
Juice orange and lime. Set aside
In a large bowl combine 3 cups sparkling water, citrus juice and steeped zobo tea. Stir
Serve drink over ice garnished with sliced lime.
Recipe serves 3
Stir Fried Acha by Afrolems
Atim of Afrolems shared a recipe for Stir Fried Acha which is a good substitute for fried rice. Grains should be limited in the diet of #diabetics but for when the cravings come, you can satisfy with this dish. Whole grains in general are preferable because of their low glycemic index in comparison to root tubers.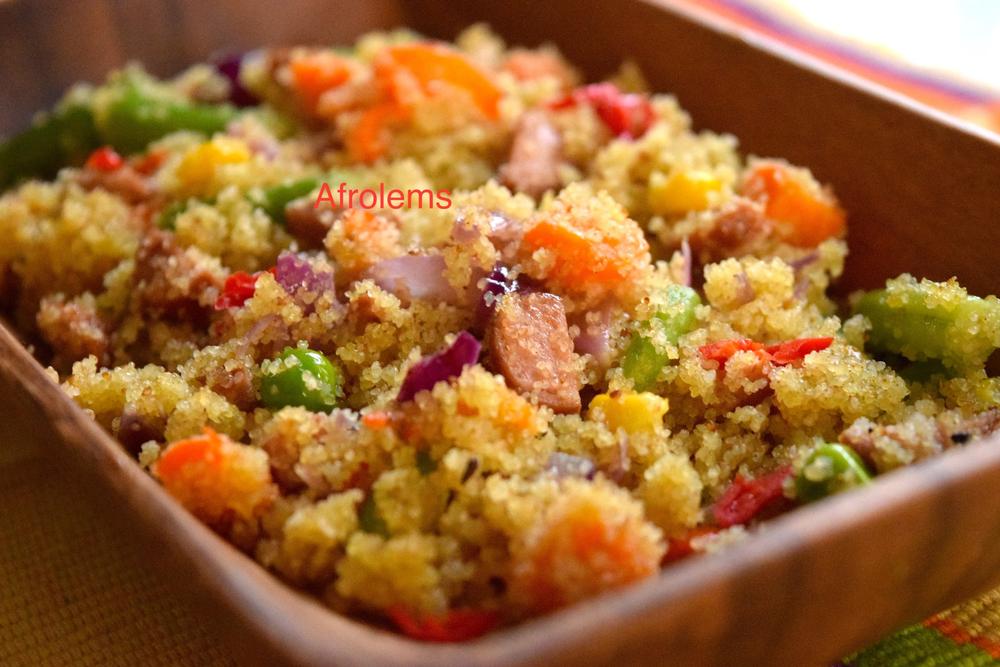 Ingredients
1 Cup of Acha
1 Cup of mixed vegetables
2 medium sausage links ( You can use shrimp or chicken)
A small bulb of Onion
1 chicken seasoning cube
One teaspoon of Curry Powder
Pinch of thyme
A teaspoon of black pepper
One scotch bonnet pepper
1 tablespoon of butter
2 tablespoons of olive oil
Directions
Wash your acha and set aside.
In a pan, pour in your butter and 1 tablespoon of the oil and stir fry your vegetables. Add in the chopped sausages. Season with half the seasoning cube.
Take out the vegetables and set aside and in the same pan, pour in the rest of the oil and stir fry the acha on low heat for about 1 minute. Add your curry powder, black pepper, thyme and seasoning cube and stir the acha properly.
Toss in the vegetables immediately into the pan and toss all together. Taste for seasoning and serve your stir fried acha hot.
Pan Seared Chicken Breast with Spinach Pesto by Dubai Fit Foodie
Serve this Pan Seared Chicken Breast by Gbemi Giwa Dubai Fit Foodie with a side of roasted veggies, or a green salad and some nuts and pesto for a light but filling lunch.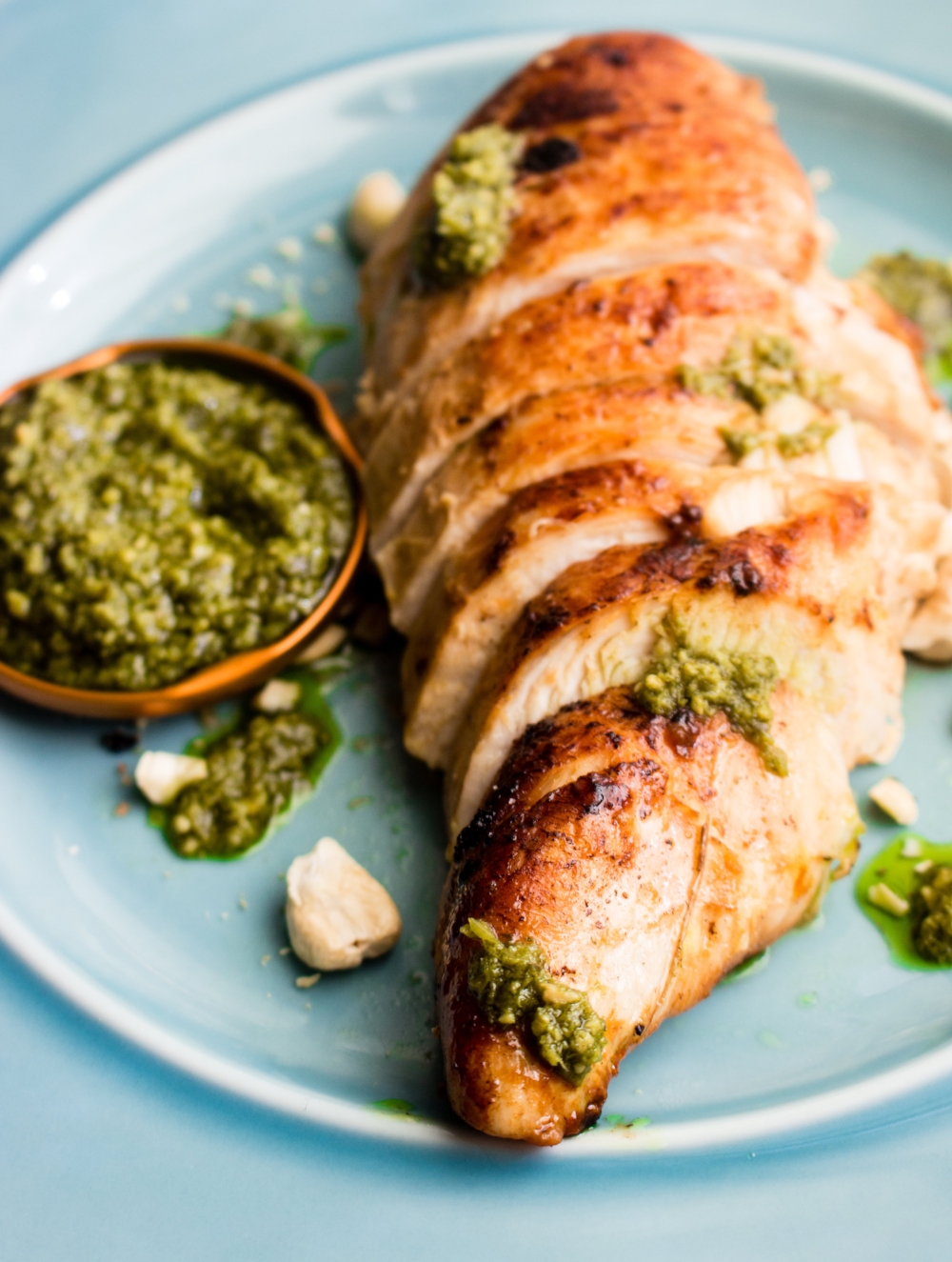 Serves 2
Ingredients
2 boneless skinless, chicken breasts
2 tablespoons olive oil
1 tsp. Parsley or Thyme, or Basil
1 tsp. Chicken Seasoning powder | Read your labels. I use Kallo Organic Cubes
Salt & Pepper, optional
Spinach Pesto, store bought or try this recipe HERE
Cashews, optional
Directions
Add the olive oil to a medium sized frying pan and heat on the stovetop over medium heat for three to four minutes.
While the oil heats up, season both sides of the chicken breasts with the seasoning powder and herbs.
Place the chicken breasts in the pan carefully and don't move around for six to seven minutes to allow a nice golden brown crust to form.
 Once the crust forms, flip the chicken using tongs and cook the second side for another six to seven minutes.
At this point I like to cover the pan and allow the chicken to steam through for another five minutes.
Once it's cooked through, turn off the heat and allow the chicken to rest for five minutes before serving.
 Serve with a green salad or some steamed veggies.
Check back tomorrow as we follow the #WorldDiabetesDayNG movement with more delicious but healthy recipes for you to try out.