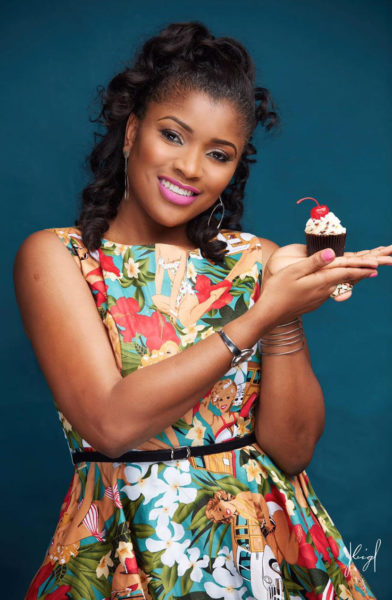 A few months ago, Chloe's Cupcakes – a small business in Abuja- was in the news. It was one of the businesses that was affected by the demolition plans of the governmental authorities in the Federal Capital Territory. Shortly after the demolition notice was received, the shops were, indeed, torn down. They had been opened for 5 years and the owner of the business, Muna Okam was devastated. Beaten, but not broken, she bounced back and got Chloe's Cupcakes up and running again. Impressed by her resilience, I had to find out more about her. 
34 year old Muna was born in Owerri, and went to school there till she moved Lagos to get her law degree from University of Lagos. She then went to the US for Masters in Law at the Duke University School of Law, North Carolina. When she moved back to Nigeria, she worked at the Abuja Technology Village Free Zone – as a legal officer.
So with all this legal background and education, how did she become a baker and build a successful business out of it? Muna's story is quite inspiring. When I asked her where she saw herself in 5 years, she said: "…heading a conglomerate of businesses including Chloe's Cupcake Heaven which should be establishing and managing dessert cafes all over the major cities in Nigeria and possibly beyond and Chloe's Food and Dairy Products Limited which should have its lines of products in every major supermarket within Nigeria." 
We hope you enjoy this interview as much as we did!
***
To understand the present, it's always good to have an insight into the past. Do you remember things from your childhood that contributed to the woman you are today?
As a little girl, my mum had a bread bakery and she made the finest bread in Owerri then. Coincidentally or providentially depending on how you choose to look at it, the bread was named Muna Bread. Although, my mum worked full time, she was and remains a very enterprising lady. She dabbled into a lot of succesful businesses. Watching her combine her day job with her passions greatly influenced me. Her handwork, drive and can do attitude rubbed off on me and helped mold me into the woman I am today.
How did you get the funding to kickstart Chloe's Cupcake Heaven?
I started really small. A friend of mine bought me my first kitchen aid mixer which was really the only equipment I needed at the time. I worked out of my house, so I didn't need a location and I had all the basic ingredients required to bake a cake at home. So I made my first batch of cupcakes and put it up on my blackberry messenger and someone asked if I made cupcakes and I answered yes and she said she wanted a box and that was how I got my very first customer. By the time I was ready to open a store front, I had saved up enough money from the proceeds of my sales whilst at home to enable me do that.
So interesting to see 'start small' take life in the way it has for you. What are some of the highlights of your experience as an entrepreneur
My biggest highlight or achievement as an entrepreneur is a personal one. It was the birth of our commercial product line under our sister company, Chloe's Food and Dairy Products Limited. This is a high point for me for two reasons. Firstly, our manufacturing company was built solely on the financial strength of Chloe's Cupcake Heaven. So to have started a business from my kitchen, opened the first store, then the second and then a third and finally built a factory all from that seed that was sown in my kitchen is a major achievement for me personally. Secondly, one of the pioneer products in our commercial line, Chloe's Premium Ice cream, is the first premium commercial ice cream line to be produced in Nigeria and we've been told that our ice cream is comparable to blue bunny ice cream and Haagen Daz which are premium international brands. Our line of Gourmet Popcorn is also doing very well.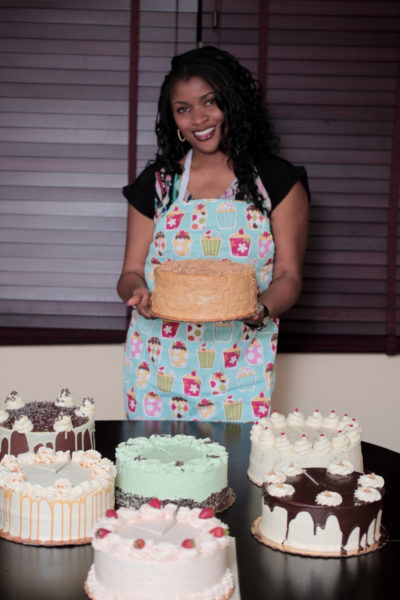 Against the backdrop of these successes, let's talk about the unfortunate demolition of your store in September. Please share the experience
It was a very harrowing experience for me as a business owner. It all began at about 3.30pm on the 5th of September when I got a call from my Human Resource Head that a group of people with armed men had come to the store and marked an X on the building and had written "remove in 24hrs" under the X. I asked her if she got any information from them as to why they had marked our store. She said she tried to talk to them but they wouldn't answer her and the armed police men prevented her from approaching the officials in charge. I didn't know what to make of the story so I drove down to my store and saw the markings on the building.
I quickly went to their office at the Federal Capital Territory office but met no relevant person as most of them had closed from work or were still on the streets marking other buildings. The next day, news of the proposed demolition had gone round and people had gathered in solidarity at our store to peacefully protest the demolition.
At about 11am, we got a notice from our landlord saying we should begin evacuation of our things immediately as the government officials were already on the streets of Abuja with their bulldozers demolishing properties and were headed our way. It became real to me at that moment. Hitherto, I think I was still in disbelief that this was really happening but at that moment, reality struck.
The people who came for the protest, God bless their souls, all pitched in and started helping us evacuate the store. It was a very surreal experience.
It is quite true unfortunately that a lot of people have different opinions about what happened. I find that really strange because I would think that what is right is right and what is wrong is wrong. In this case, the government may have had valid reasons for demolishing the store. I heard they said the buildings were illegal and weren't in the original master plan for the space. I can't argue with that.
What I can argue with, however, is the ridiculously inhumane way the government went about the demolition. As I said above, we got notice by 3.30pm on Monday and by 11am on Tuesday we were told to evacuate. How about giving adequate notice to the business owner to enable them plan and relocate their businesses? Of what good is it to the government for people to suddenly lose their jobs without an inclination that it was going to happen? How does it profit the government to throw its citizens into such despair just because they refuse to have a "human face" in their demolitions? What would it cost the government to have given us a timeline of perhaps 2-3 months to relocate our business?
I see no justification whatsoever for their actions. So, what I would have done differently? Save from asking every landlord to show me the master plan of every building I intend to rent – which we know is not practical in Nigeria – I can't say there is anything I would do differently. I rented a shop space just as anybody else will do and in renting that space, I have a right to a peaceable enjoyment of my tenancy for the duration for which it lasts.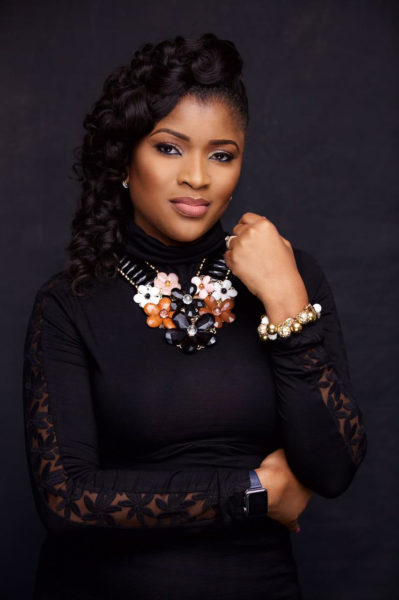 What are some practical steps you took to get through that difficult time?
Well the first thing I did really was to make sure that my staff were ok. I mean if I felt like the rug had literally been pulled from underneath me, I couldn't begin to imagine how they felt. A number of them were crying at the scene, so I convened a meeting as soon as we were done evacuating the store. I basically encouraged them and told them that as much as I can help it and with our God on our side, none of them would lose their jobs. It was tough, but I thank God that He helped me keep that promise to them.
For me, I surrounded myself with my support systems. My family rallied around me, my friends, my pastor. They kept me strong and encouraged me. But most of all, what got me through this was and remains my trust in the Almighty God. He held my hand through it all. I had no option but to trust Him completely while I immediately started looking for a new store location.
Wow! That's a powerful story. How many people work for you right now?
We currently have a staff strength of about 35 people at Chloe's Cupcake Heaven and about 15 people at Chloe's Food and Dairy Products Limited.
How would you describe your management style?
I would say my management style is largely a carrot and stick style which is a combination of rewards and punishment as modes to induce behaviour. I believe my staff will describe me as a no nonsense boss but at the same time as a mother. In fact I have a number of them who call me mummy (laughs).
Have you had any difficulty hiring good and dedicated staff? Please share some with us and how you overcame
Oh absolutely. That is probably the most common struggle of the Nigerian entrepreneur. I've had my fair share of disloyal and just downright bad staff; but thankfully, I've also had the good and loyal staff who have been with me from the very beginning and are still with me till date. The experience with bad staff that stands out the most to me happened a year into opening our flagship store.
I'm a firm believer in employing for character, over skill; but I guess I judged wrongly in this instance. I had employed a gateman who begged me that he wanted to work with me. I took him on and trained him to be baker. I had 3 bakers in total at the time. One day, I came to work to find that 2 of them didn't show up. I called them to find out why and they said they weren't working again. I knew it was going to put us in a bad place, so I tried to talk to them but they were adamant and gave no cogent reasons for their actions. So I let them go.
A few days later, I noticed a new cupcake store on the same street from my store so I went in. On getting there I saw the two bakers who had left my store working there. I also noticed that they had basically copied all our cupcake recipes down to the names of the cupcakes. I smiled to myself and bought the cupcakes and left. As is the case with things borne from a lack of ingenuity, the cupcake store shut down in a matter of months. I've also had staff that have stolen company property etc but it goes with the territory. You win some, you lose some.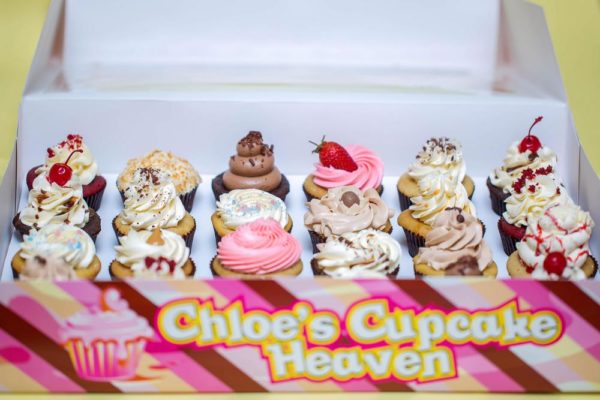 I guess when you're so good at your job, you make it seem so easy and everyone wants to copy. What sets Chloe's cupcakes apart in a sea of cupcake merchants?
Chloe's Cupcake Heaven is the first dedicated cupcake store in Nigeria and by that I mean a store you can walk into that has an array of just cupcakes for you to choose from. We have over 23 flavours of cupcakes and offer a minimum of 17 of these daily. So we deviated from what existed at the time which was customers having to call the cupcake vendor to place an order and then drive to their homes to pick it up. This offered the customer convenience and accessibility. I also believe that our attention to detail and use of the finest available ingredients in our baking definitely adds to the attraction to our business.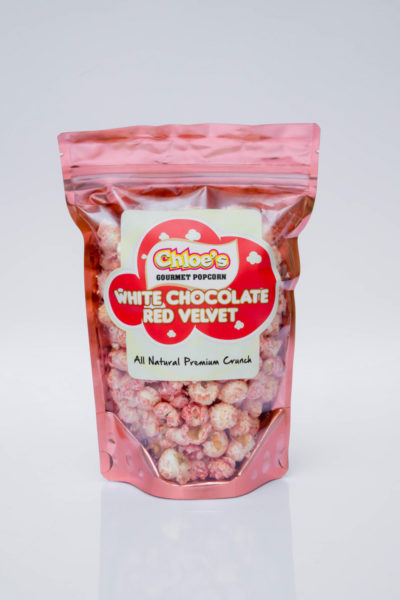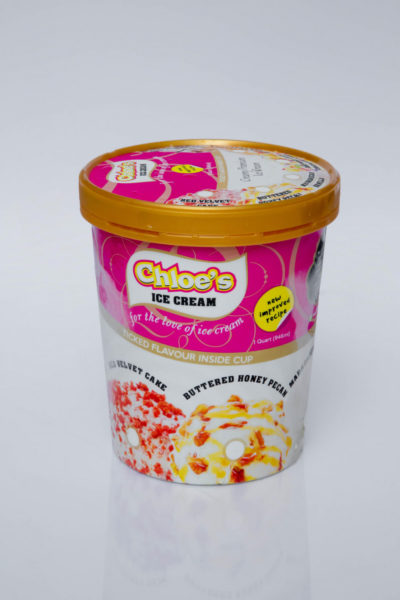 How financially rewarding is the deserts and sweets business? I mean, everyone is feeling the economic pinch. How are you managing to keep afloat?
The desserts and sweets business has been good to us. Although our menu began with just cupcakes, we have grown and diversified into other complimentary desserts such as our house made ice cream (which has become a city favourite) waffles, crepes, wafflewiches, cookies, glazed doughnuts, celebration cakes, muffins and gourmet popcorn. In the current economy, just like other businesses, we are trying to keep our head above water. This has necessitated that we look inwards for most of our raw materials and as much as we find, we source locally. We are also trying to do away with unnecessary overheads. The goal is to keep our expenditure to a minimum in these rather interesting times.
What words of advice would you give to any business owner who has suffered the kind of unplanned setback you experienced in 2016?
I would say BE STRONG! Do not give into the panic that will definitely hit you. Find a place to draw strength from. Have faith that God that has lifted you up will not allow you be cast down. Be resilient and stay focused on getting up again. It took us exactly 2 months to find a new store, fit it out and open for business. If I can do it, then you most certainly can too.
Let's relax a little and move away from business
What do you do when you're not working?
That's a difficult question because it seems like I'm working every minute I'm awake. If anything takes my attention away from work, it would be my family. I make time to do homework with my kids, pray with them, watch a movie with them. I'm a wife to an amazing man, so I have to ensure that my family functions optimally even whilst my work does. If I must take a break from work, I travel. But I find that I like the idea of traveling much more than the actual act because a few days into the travel I get bored and just want to get back to work, lol.
Are you a dress or jeans kinda gal?
I have my days. Some days I'm just a girl's girl and other days I want to throw on a pair on jeans and hit the road. I guess it depends on what side of the bed I wake up.
What's your favourite holiday destination?
I'm yet to discover it. Something tells me it would be somewhere on an island filled with beautiful blue beaches.
Three things you absolutely will not leave home without?
My phone, my phone charger annnnnnd my phone ?
Someone sure does love her phone! Which Nigerian celebrity would you love to be stuck on a deserted island with?
Kate Henshaw. She looks like the type that will navigate through a deserted island with ease. My chances of survival are probably higher with her by my side.
Always good to have a kick ass person with you on a deserted island! Thank you so much for talking to us Muna. We appreciate your time, and wish you all the best in your endeavours.