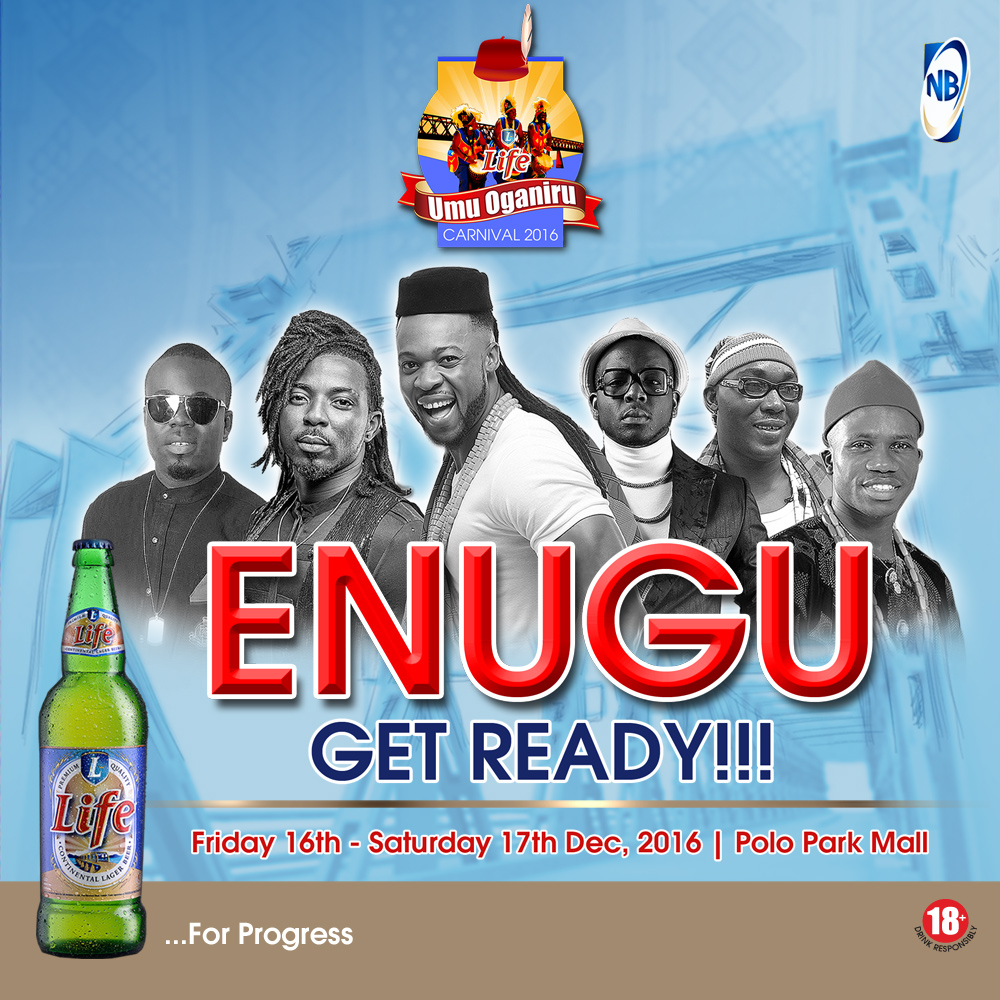 Award winning Nigerian artiste and brand ambassador of Life Beer, Flavour will be performing live in Enugu at the 2016 edition of the Umu Oganiru Carnival on Friday 16 and Saturday 17 December 2016.
The Umu Oganiru Carnival which is organized by Life Continental Beer is in its second edition. The carnival is a celebration of the culture and tradition of people living in the eastern part of Nigeria.
Describing the event, Emmanuel Agu, Portfolio Manager, Mainstream Lager and Stout, NB Plc said that the carnival will be a fanfare of colourful processions through various towns in Enugu during the day and live musical performances alongside other entertainment at night.
"With this carnival, we intend to celebrate the festive season with the people of Enugu and South East as a whole. Life is all about progress and as a brand that truly cares for its consumers, we plan to fully engage and entertain our consumers."
Guests will also be thrilled with live performances from Zoro and other popular artistes from the East at the carnival.
Date: Friday 16 and Saturday 17 December 2016
Venue: Polo Park Mall, Enugu
________________________________________________________________
Sponsored Content