The 2016 Exquisite Lady Of the Year (ELOY) Awards took place on Sunday the 27th of November 2016, and in attendance were Founder & Editor in Chief of Exquisite Magazine Tewa Onasanya while Jane Michael-Ekanem, Somkele Idhalama, Lola OJ, were big winners of the night. Other guests included Lilian Esoro Franklin, Noble Igwe, Ifeoma Williams, Lilian Afegbai, Toyin Aimakhu & more!
More Red Carpet Fab
Niki Kay Runway Show
Sitting Pretty in the Audience
Ayo Van Elmar Runway Show
Winners of The Night!
Female Photographer of the Year – Bisola Ijalana of M12 Photography (A BN Living contributor)
Female Accessory Designer of the Year – Femi Olayebi of Femi Handbags
TV Presenter of the Year – Ato Thompson & Olive Emodi of Wazobia Max
Makeup Artist of the Year – Oluchi Onuigbo
Stylist of the Year – Jane Michael Ekanem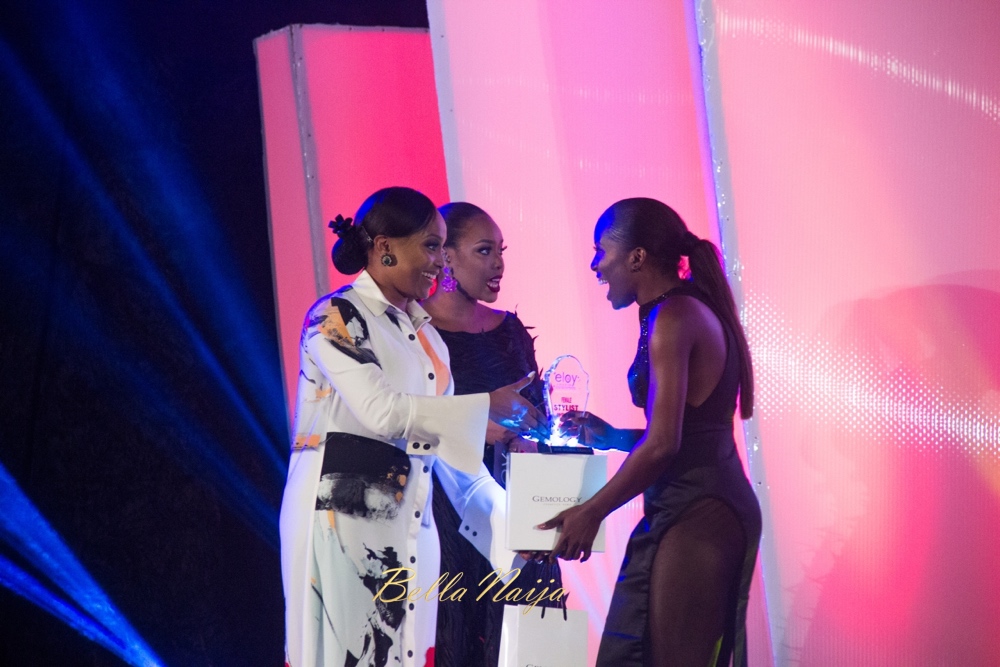 Ladies Who Inspire Award for Lady in the Oil & Gas Sector – Damilola Owolabi
Female OAP of the Year – Mayowa Ekpo of Wazobia FM
Youtuber of the Year – Lola OJ
Best TV Actress of the Year – Okawa Shaznay
Designer of the Year – Derin Fabikun
Best Female TV Actress (Big Screen) – Somkele Idhalama
Photo Credits: Insignia Media