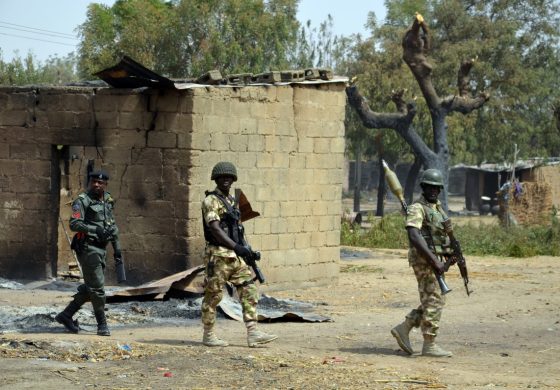 The Nigerian Police has confirmed the death of two female suicide bombers, who in the attempt to invade Maidugiri, Borno blew themselves up. The Police Public Relations Officer (PPRO), Borno Police Command, Victor Isuku, informed the media in Maiduguri today, Monday 19 December, 2016.
The bombers were stopped at the checkpoint for normal routine check at Geleri village which is few kilometers to Muna Garage, near Maiduguri yesterday.
One of the suicide bombers set off the Improvised Explosive Device (IED) strapped to her body, killing her and her accomplice, whose IED vest did not explode. Three residents of the area were also injured. The police were able to divest the IED and assured the area is safe and secure.
Source & Photo Credit: The Guardian, Business Day