'The model with attitude' Ashley Graham Lands Her First Vogue Cover in the January Issue of British Vogue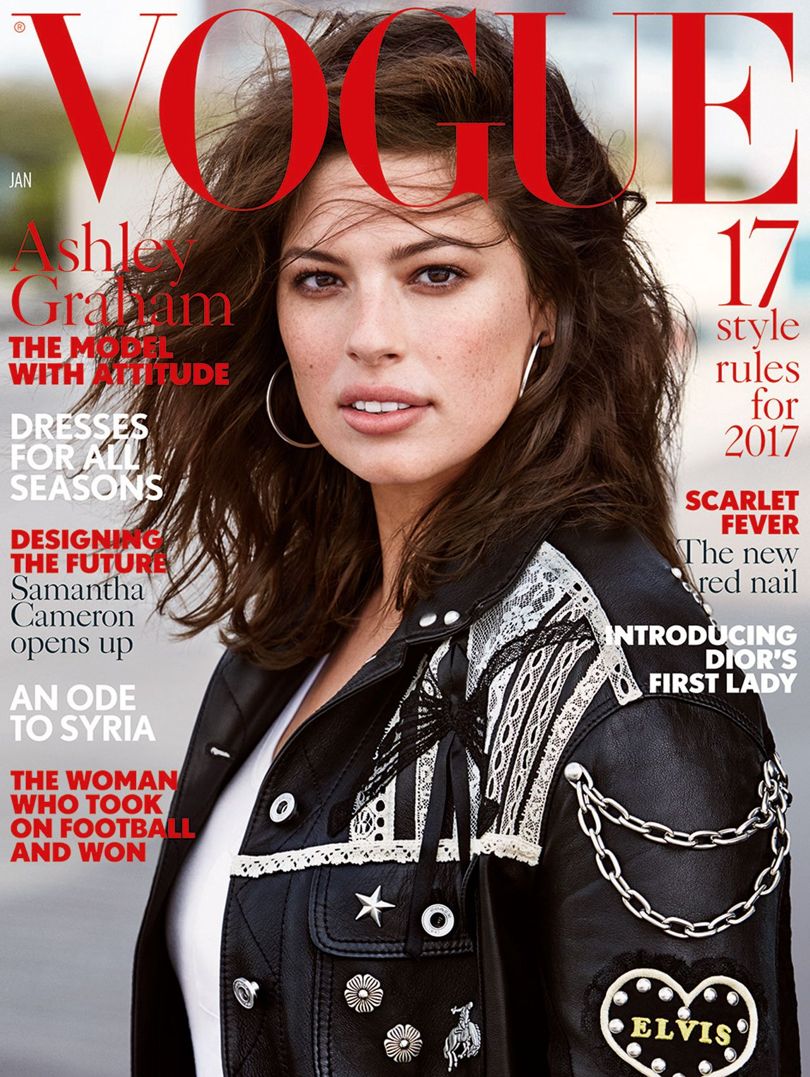 Tagged on the magazine as 'The model with attitude,' plus-size model Ashley Graham has been unveiled as the star of British Vogue's January cover – marking a significant departure from many of her model predecessors like Cara Delevingne, Gigi Hadid and the ubiquitous Kate Moss.
The beautiful 28-year-old, who describes herself as a body activist, has become a role model for millions of women by refusing to apologise for or attempt to change her voluptuous figure.
Born in Nebraska, Ashley's fronted a lingerie campaign for the US plus-size store Lane Bryant, and modelled for Evans in the UK, and appeared in Elle, Glamour and Harper's Bazaar as well as several Levi's campaigns. She's also the face of a racy plus-size swimwear collection called Swimsuits For All.
British Vogue's long-standing editor Alexandra Shulman, 59, has been vocal in the past about the 'insane' sample sizes that fashion houses lend to magazines for shoots – and that cover stars are then expected to squeeze into.  Alexandra, whose tenure at Vogue began in 1992, has spoken out about designers' 'model only' lending policy on high fashion pieces.
She said in an interview on Good Morning Britain that a colleague had informed her she was struggling to borrow pieces that would fit actresses – 'quasi-real people', as she put it. 'This is insane,' she said at the time.
The editor insisted on the show that the size of the clothes wasn't the point, 'more that couture designers were only wanting models to wear them'. On suggestions that women's magazines have a responsibility to promote realistic role models she said: 'I think you'll find that in fact most of those women [in the November issue] were not an 8, they were more like an 12/14…perfectly representative.'