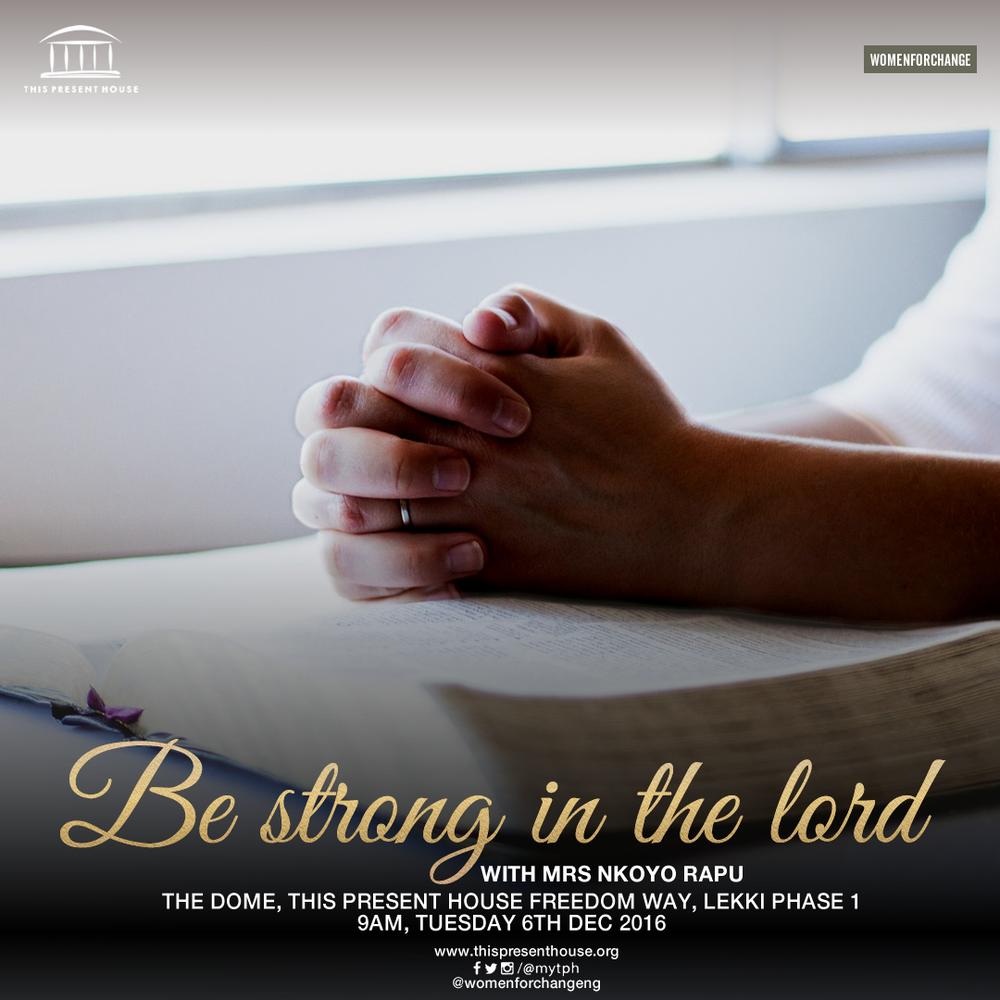 The Women 4 Change Ministry of This Present House will host the next edition of the Women's Breakfast Prayer meeting, tomorrow at The Dome.
Date: Tuesday, December 6th, 2016.
Time: 9AM
Venue: The Dome, This Present House, Freedom Way, Lekki phase 1.
Please join us as Nkoyo Rapu encourages us to be "Strong In The Lord". Let us renew our strength together because we are an assembly of godly women who come together to pray God's purpose through.
Please bring a sister with you!
If you can't make it to the Dome, you can watch the service live on the website – www.thispresenthouse.org and follow @womenforchangeng on Instagram for more information.