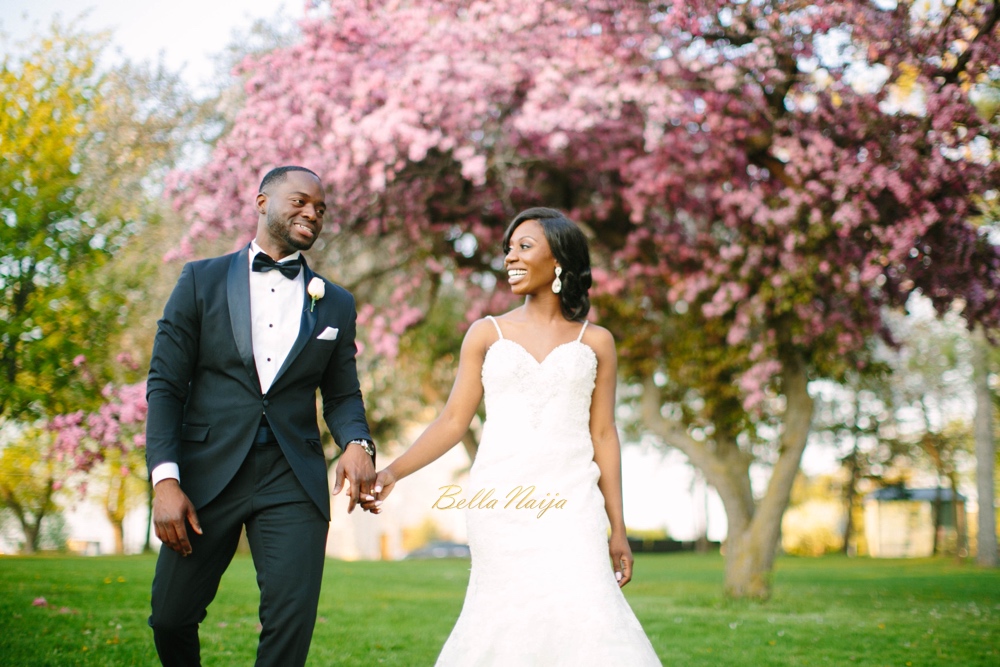 Michelle and Emmanuel met in church. The groom was an usher, and they had a common friend who Emmanuel told about his crush.
The first day they finally spoke, Emmanuel worked up the courage to ask for Michelle's number, and when they spoke that evening, it was truly the beginning of something special.
Over three years later, they are now married in a traditional Congolese and Ghanaian wedding.
Here's their love story and photos by Samantha Clarke!
~ Photography: Samantha Clarke
How We Met
by the bride, Michelle
We met at Transforming Life Centre, our local church in Ottawa, Canada.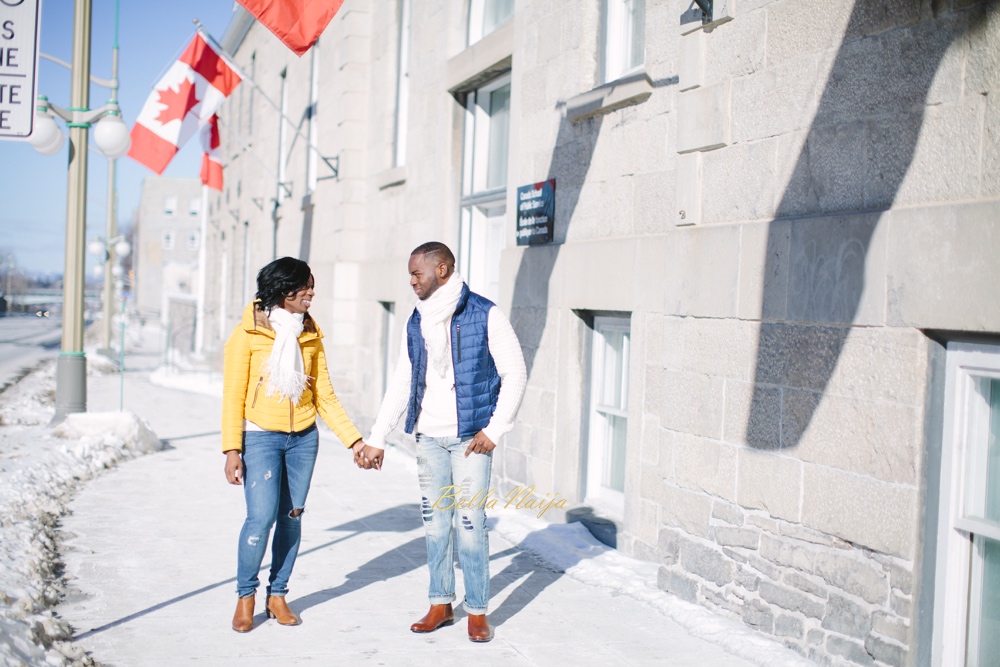 Our story began in the spring of 2013, a little birdy mentioned that "the usher Emmanuel has been talking about you and thinks that you are amazinggg." Ain't that the truth 😉 !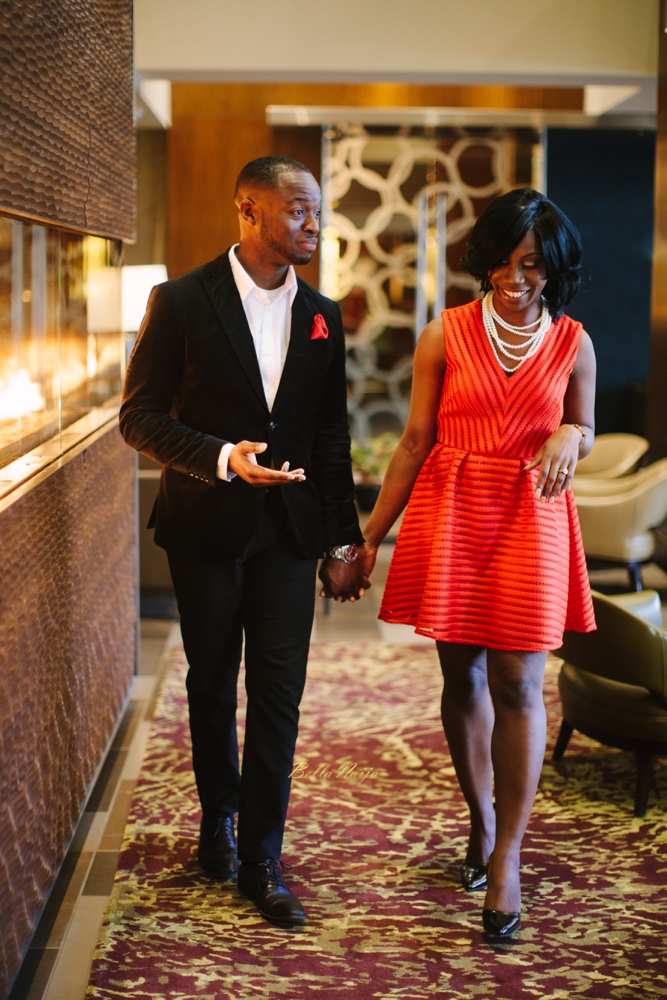 I kept this info in my back pocket waiting for the young fellow to approach me. And at last, one summer Sunday after church, Emmanuel made his first attempt to connect. I remember standing outside in the foyer, Instagramming away, he came over glanced over at my phone and casually asked, "How's it going?"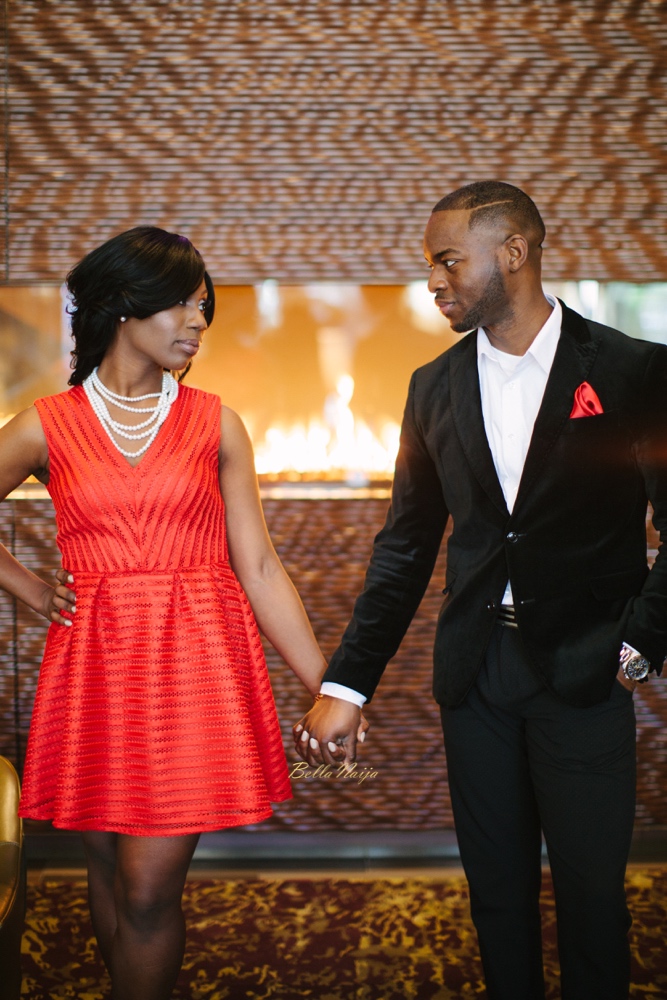 All I remember was that the nervousness he felt was so apparent. We somehow found our way outside; I walked to my car and Emmanuel to his in the opposite direction. From a distance, he made a comment.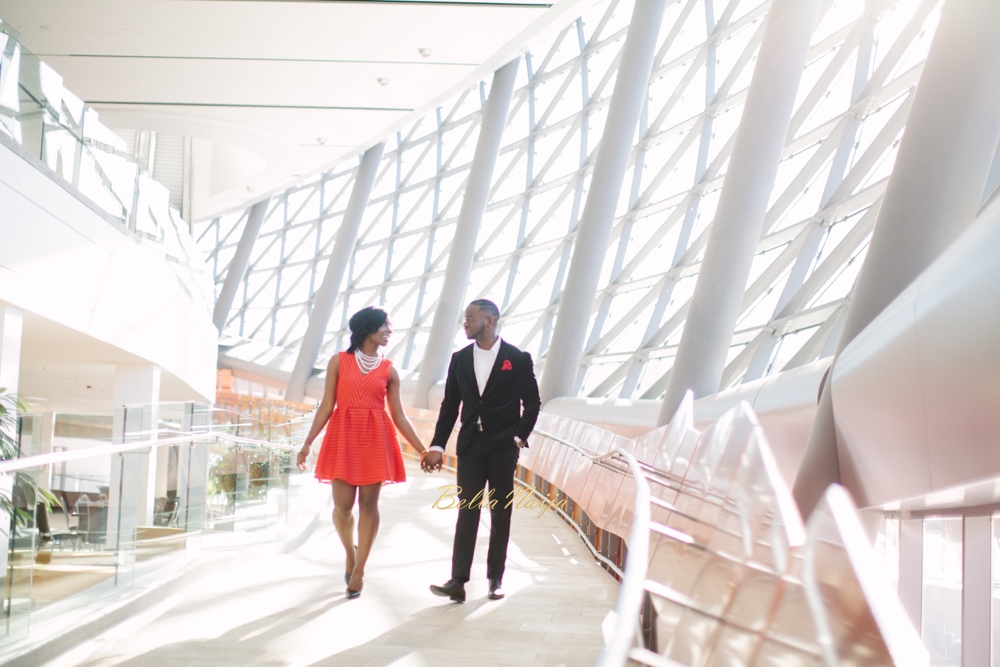 At this point, I was at my car and hardly able to hear him. "Pardon me?" I asked out loud, "Did he just ask for my number!?" (I thought to myself). Emmanuel came closer to repeat his comment, "Oh, I said, 'have a good afternoon'"… Ah! Very well then, "a good afternoon to you too." Before we parted ways, he requested for my phone number and promised, "I'll give you a call after the gym tonight."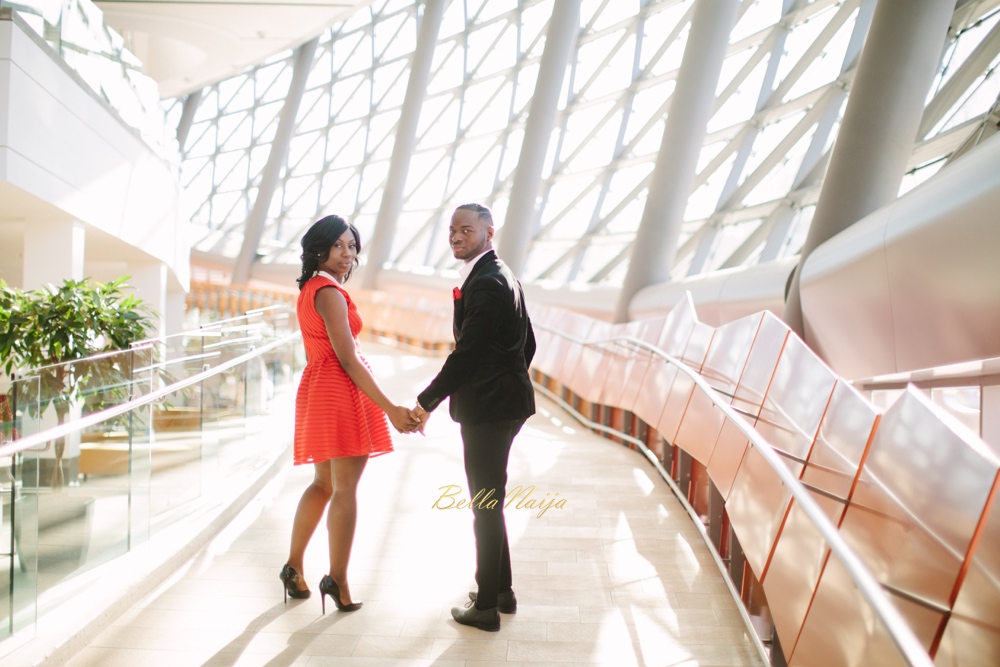 Emmanuel and I spent hours on the phone that evening and made arrangements for our very first date a few weeks later. More than three years later, our friendship continues to grow in love, in laughter and in purpose.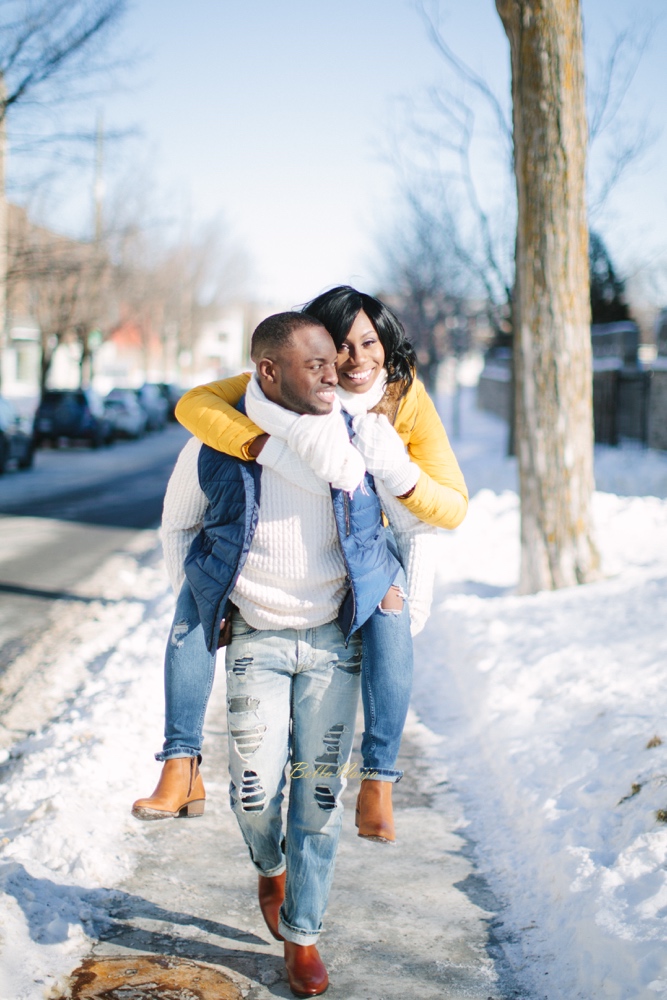 How He Proposed
Emmanuel elicited the help of some of my close friends in order to pull of his stellar proposal plans! One Friday night, after he dropped me off, he escorted me home. To my amazement, he had spent time earlier that evening at my place with my friends preparing the home and making it proposal ready!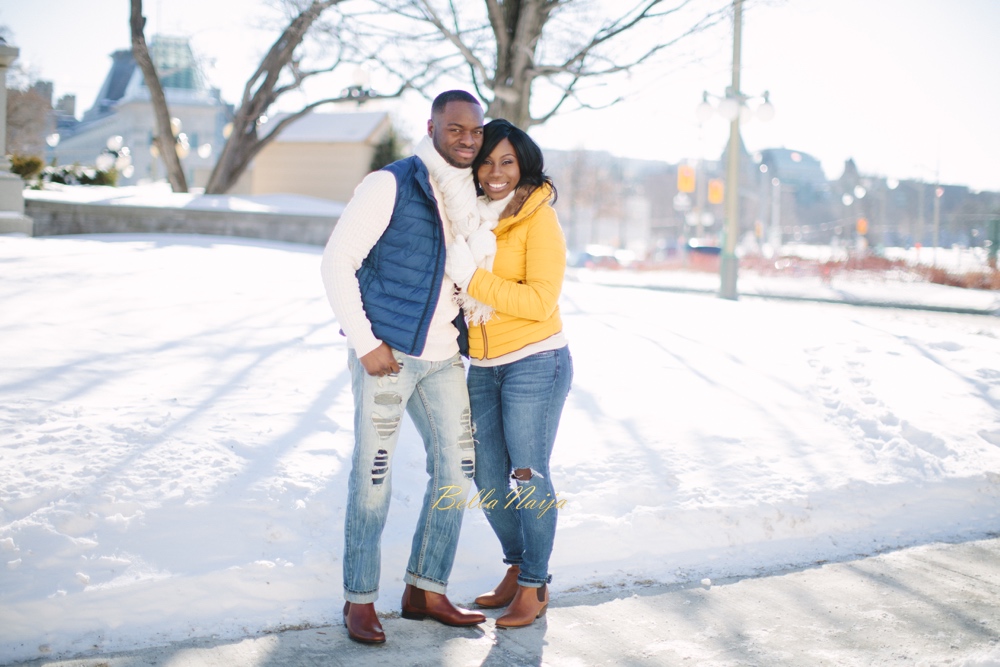 As I walked in, I saw my home filled with candles and rose petals… and with Boys II Men playing in the background. He led me to the living area; there we watched at the big screen as a slideshow of our relationship journey was played.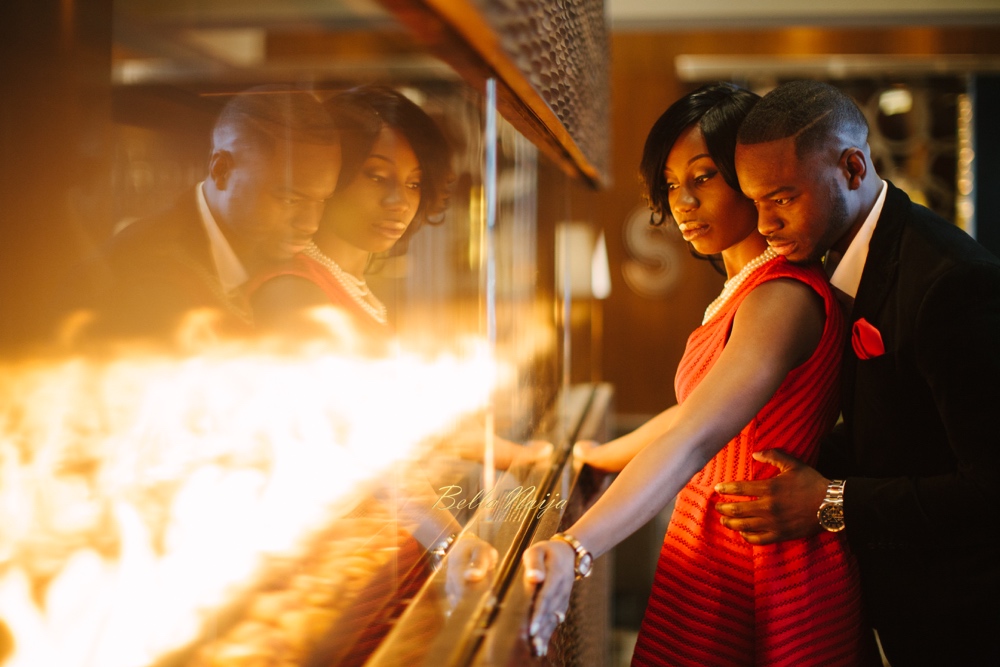 At the end of the trip down memory lane, Emmanuel got down on one knee, summarized what our relationship meant to him and followed it up with the golden question. With tears in my eyes and without hesitation, I said "Yes!" agreeing to spend the rest of her life with my destiny helper.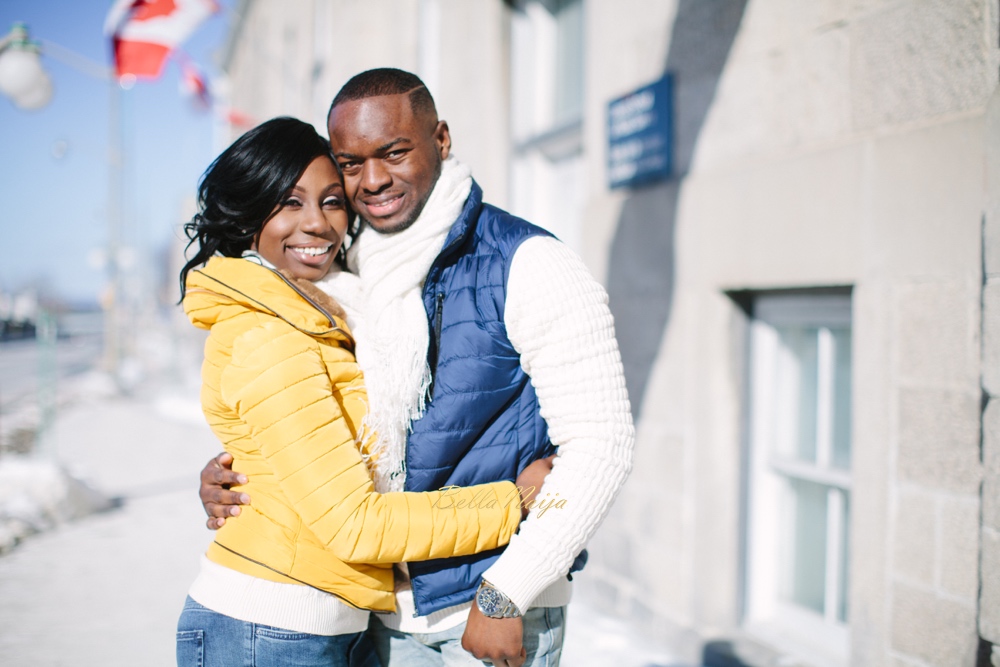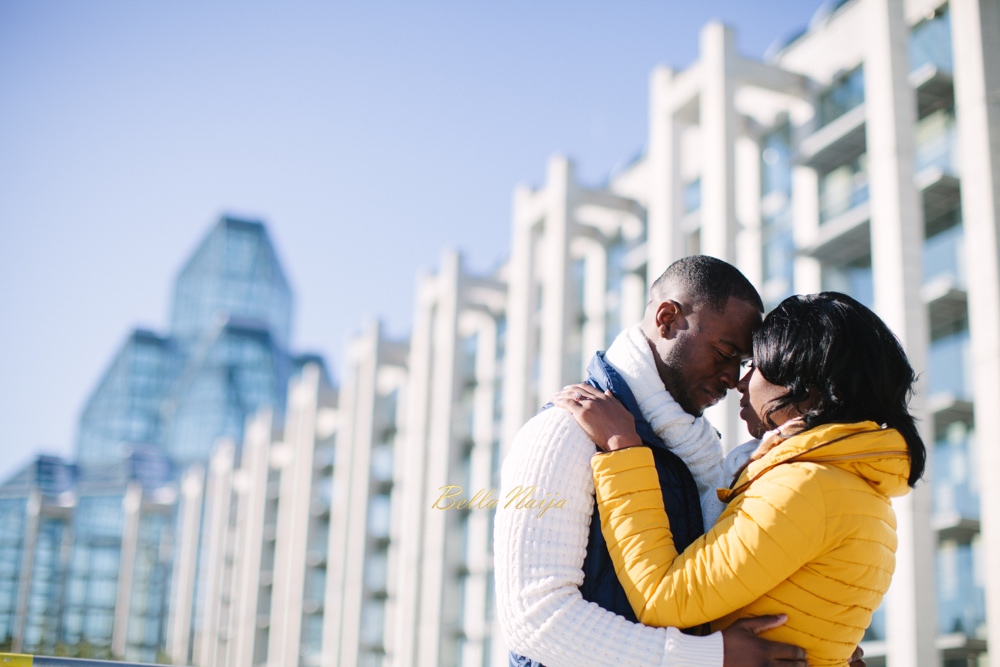 Advice for Engaged Couples!
Relax and enjoy the processing of planning and the wedding day its self. Keep in mind that after every wedding, there is a marriage. Marriage takes work and commitment – ensure that you are putting in more thought, more effort and more planning into the marriage than for the wedding day.
BellaNaija Weddings wishes Michelle and Emmanuel a beautiful life together, forever.
***
Wedding Info – Colours, Dates & Venues
Traditional: Yellow & Blue, Dartey's Family Residence, Ottawa | May 21 2016 | Purple, White, Gold
White Wedding: Transforming Life Centre | May 22 2016 | Champagne & Navy Blue
Wedding Vendors and Information
Photography: Samantha Clarke | @samanthaclarke
Wedding Attire
Groom & Groomsmen: Angelo Cavalli | @israel_mufuta & Eaden Myles | @eadenmyles
Makeup: Nadine | @mayaza.beauty & Kinja Ntaira | @kinjantaira
Hair Styling for White Wedding: Emm.weezy | @missummers
Court Wedding: Bride/Bridesmaids | @musehb
Shoes: Christian Louboutin | @louboutinworld
Accessories
Jewelry: Xccess Boutique | @xccessboutique
Feather Fan: A Luxury Event | @aluxuryevent
Vendors
Event Planner: The Rhema Experience| @therhemaexperience
Decor: Luxe Soiree | @luxesoiree & Gizele Events | @gizele_events | Trad Decor: Luxe Soiree | @luxesoiree
DJ for Trad: Kofi Dartey | @kofi_dartey
DJ for White: DJ Fresh | @djfreshcanada
Wedding Cake: @arniecakes