Gambia's Chief of Defence Staff, Ousman Badjie has said that he'll not involve his soldiers "in a stupid fight" if other West African troops enter the country's territory.
"We are not going to involve ourselves militarily. This is a political dispute," Badjie was quoted as saying.
Badjie who had earlier declared support for president-elect Adama Barrow, switched back to President Yahya Jammeh.
Jammeh has refused to hand over power to the president-elect and is facing military action from Senegalese troops and Nigeria Air Force (NAF) personnel and fighter jets.
"I am not going to involve my soldiers in a stupid fight. I love my men," Badjie added. "If they (Senegalese) come in, we are here like this," Badjie said, making a hands up to surrender gesture.
Meanwhile Barrow has announced that his inauguration will take place at the Gambian Embassy in Dakar, Senegal by 4PM (GMT) today, January 19th.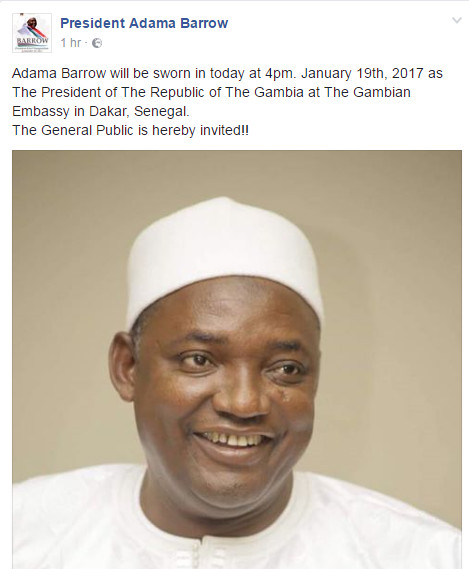 Source: PUNCH/AFP