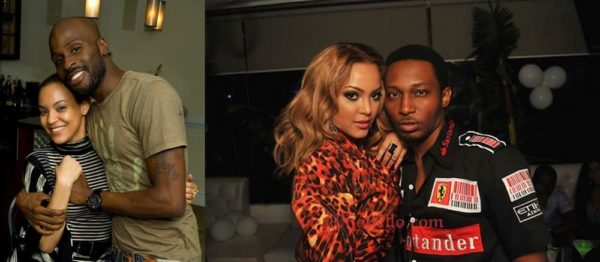 Yesterday there was drama on Instagram with siblings Joy Madaki and Terry tha Rapman calling out rapper-cum-actor Ikechukwu for talking smack about their family in an interview and his ex-fiancee, Sarah Ofili, also got involved.
The origin of the drama was quite vague but now it has surfaced that the interview being referred to was one Ikechukwu did on Monday on "Loose Talk" podcast with Osagie Alonge, Steve Dede and Ayomide Tayo.
In the interview, Ikechukwu goes down memory lane discussing living in New York, returning to Nigeria to dominate the Hip-Hop scene with Storm Records, his 3 albums, working with Don Jazzy, D'banj and dating Sarah Ofili.
Things get messy when he starts to talk about his ex-fiancee (around the 2-hour 17-minute mark) and how she left him to go back to Terry tha Rapman even though Terry tha Rapman was still up and coming. He admits that he doesn't know if she and Terry tha Rapman messed around while they were still dating or even before they started dating.
According to him, Sarah Ofili wanted the limelight with him but decided to go for an "up and coming" rapper who still doesn't have an album.
Still talking about Terry tha Rapman, Ikechukwu says that comparing him to M.I. Abaga is like comparing Squadron to Dom Perignon where one is local and the other is international.
The podcast is quite explicit with strong language.
Listen below.

Reacting to the podcast, Sarah Ofili went on Instagram to say that Ikechukwu was drunk while doing the interview and that she doesn't understand how after four years he wakes up one morning to start digging all this up.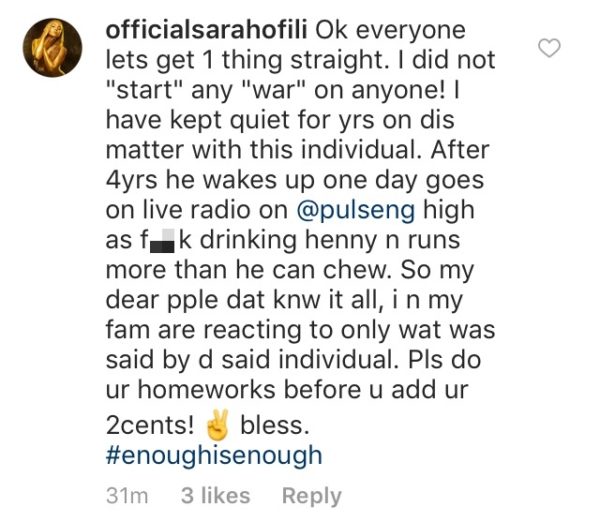 Coincidentally, Sarah Ofili has a speaking engagement coming up soon where she will be talking about how to deal with a broken engagement and she says she might spill some tea during her talk.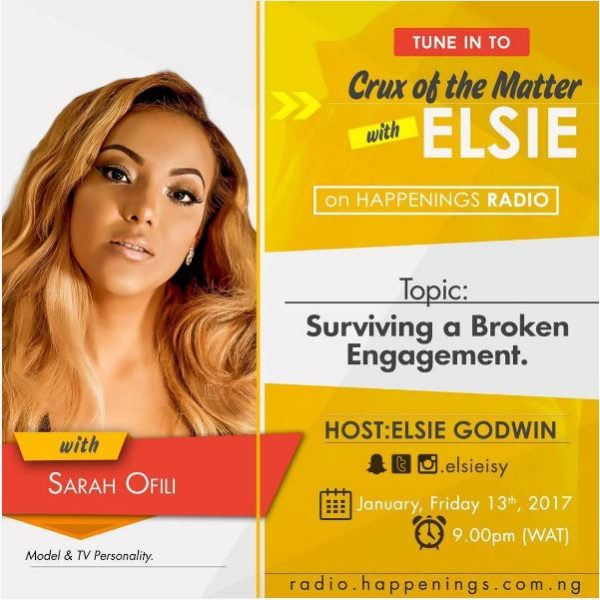 She posted on Instagram "Hi loves pls tune in to "Crux Of The Matter" with @elsieisy this Friday at 9pm. Coincidentally its a topic i can relate with and I'll probably give enough tea?? (good timing)… but more importantly, will be sharing tips on "Surviving A Broken Engagement" from my personal experience. As a woman, you do not have to settle for less because the society expects you to settle. Tune in and let's rub minds. You can listen live from anywhere in the world. Just log on to www.radio.happenings.com.ng at 9pm (WAT) this Friday. Get your questions ready! LETS DO THIS!"