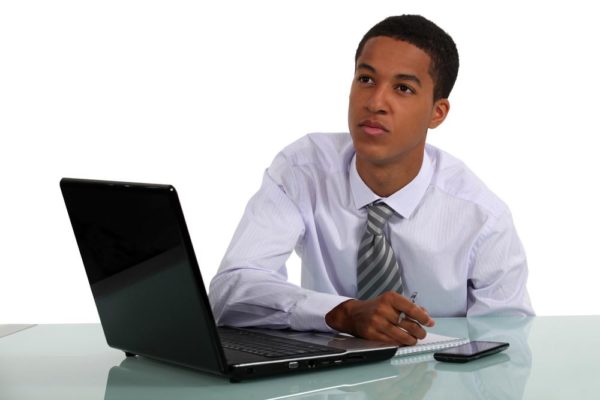 It is uncommon to hear people say that they are willing to volunteer or intern in order to gain work experience that would make them more competitive for the job market. Some time ago, my company was invited to a youth seminar that had heads/owners of businesses as panellists. One of the speakers who received a standing ovation had given some critical advice,which I won't ever forget. He charged us to "be the job description." He introduced himself as the Talent Manager for one of the leading telecoms company in Nigeria.
He shared his story of how he went from being a job seeker to becoming a recruiter/scout. Whilst he was searching for a job, surfing the internet on popular job sites, he would always come across the condition-'must have minimum of 2 years' experience' amongst other criteria.
As a fresh graduate with only an IT experience to boast of, he thought to himself that it was almost impossible to get a job then; especially the one (s) that he really wished for.
Over time, he realised that it was a waste of time to keep searching for jobs so he decided to search for internship opportunities. He went from place to place seeking volunteering opportunities, until he finally found one- a 'no pay, just lunch.'
He shared his concerns about the distance with the employer, but it would count for nothing as that was the best that they could offer him.
After much negotiation, the employer included stipulation that if she was impressed after the specific period of the internship, he would be considered for full-time employment.
Four and a half months down the line, he received an email for a performance review. During the discussion, he was given the feedback on the things that the company thought he could have done better and what he needed to improve on.
After all said and done, a letter of employment was handed to him to his surprise, with a small note, 'welcome on board'. It was the best news he had heard all year and he did not only get retained, he was promoted beyond his initial position as he had exceeded expectations.
The audience applauded as he ended the story and he offered himself to be a mentor to whomever wished to be mentored. He went on to stress the importance or value of internship saying that, 'if you cannot get the job, be the job description.
Go out there and add value to an employer.' One does not hear these stories every day. It is safe to say that skills/competencies developed and demonstrated from work experience override certificates and credentials, and internships are a clear way to develop and display these skills/competencies.
Photo Credit: Phovoir | Dreamstime.com