#ShootYourShot! Blossom Chukwujekwu's Wife says she "slid into his DMs" after he "liked like 1 Million" of her Photos
If there is one thing you can take away from this cute story that Blossom Chukwujekwu's wife, Maureen shared on Instagram, it is that you should not be to #ShootYourShot.
According to her, she slid into Blossom's DMs after he had liked about 1 million of her photos and stalked her without actually chatting her up. She shared a screenshot of their very first conversation on InstaDM.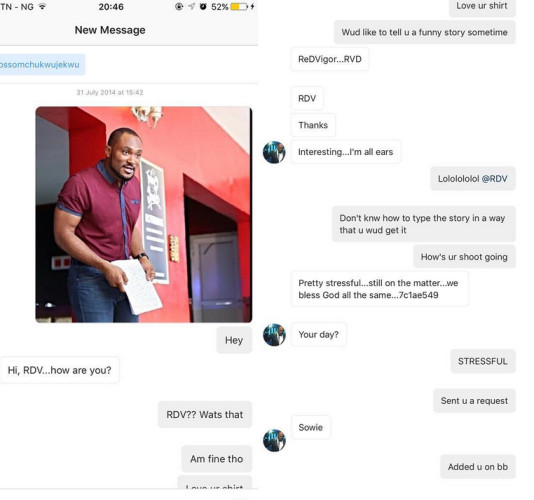 She says "I know that it looks like I slid into this Man's dm first but truth is he had liked like 1 million of my pictures, stalked me for too long," she began, adding, "I just felt since he was too shy to talk to a smoking hot lady like me, I'd have to help him out… And two years, 5mths Later……… #okbye"
Ladies, don't be afraid to shoot your shot this 2017.