A Twitter user, @LadiSpeaks says he has been suspended after his Tweet to Michelle Obama went viral.
LadiSpeaks had quoted a tweet from @FLOTUS which had Michelle Obama's photo with their two dogs, thanking everyone for their wishes on her birthday yesterday.
"Thank you for the birthday wishes and for the great gift of all: the opportunity to serve as your First Lady," Michelle Obama had said.
LadiSpeaks replied with: "Your mates are holding their male children, you are there holding dogs"
After facing backlash, LadiSpeaks apologised. He also deleted the Tweet.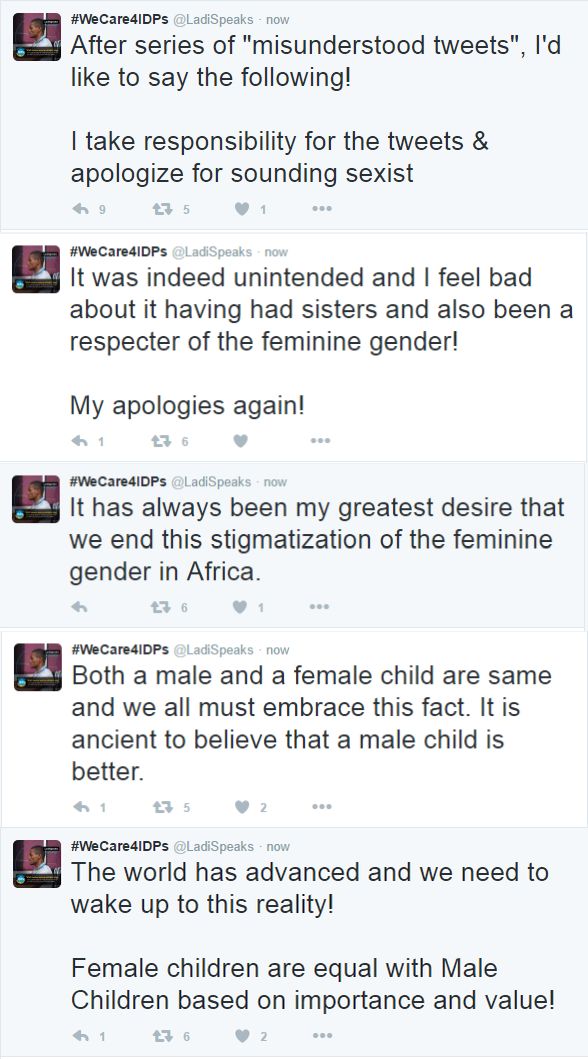 He says he's been suspended from his job for 3 weeks and that he is emotionally traumatised.