BN Collection To Closet: Abisola Kola-Daisi in Odio Mimonet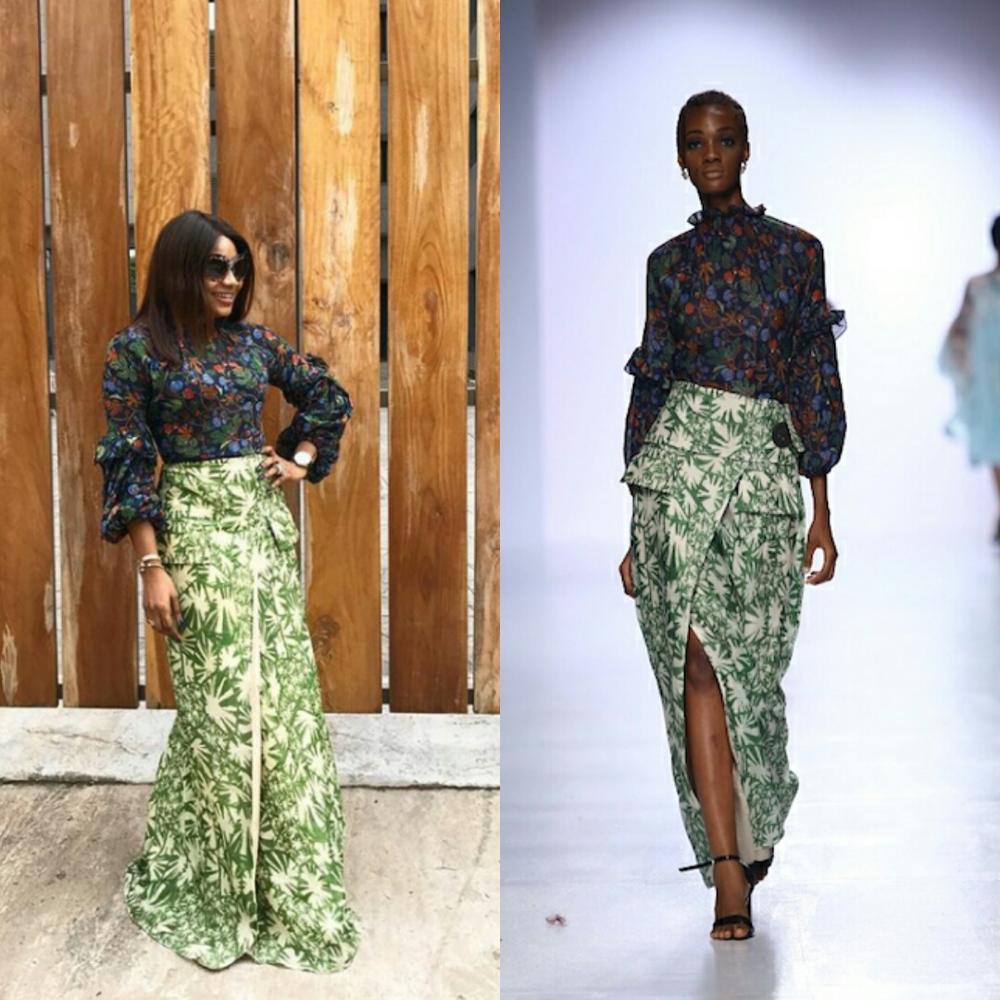 Fashion Entrepreneur and CEO of Florence H boutique, Abisola Kola-Daisi, has a knack for the expensive and isn't afraid to go bold with her fashion choices.
An example of such is the sighting of this two-piece print look on her from Odio Mimonet's Spring/Summer collection, showcased at the Heineken Lagos Fashion and Design Week last year.
We love how effortless and cool the ensemble looks on her!