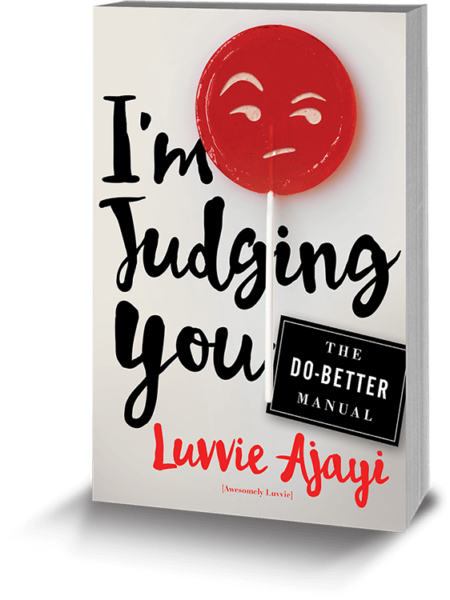 Nigerian writer/blogger Luvvie Ajayi has recently bagged another win, as Shondaland has picked up her book I'm Judging You: The Do Better Manual has recently been acquired – for development as a comedy series.
Shondaland, is the production company that gave us the awesomeness of Greys Anatomy, Scandal, How to Get Away with Murder, and Private Practice before it ended.
Shondaland To Develop Luvvie Ajayi's Book 'I'm Judging You' As Cable Series https://t.co/oSI8oUEciz pic.twitter.com/2rXzMc8z1K

— Deadline Hollywood (@Deadline) February 7, 2017
So, having Awesomely Luvvie's book join this awesome line up of productions leaves us ecstatic. This is a BIG deal for fans of Luvvie's blog because we LOVE Luvvie's TV show recaps. If you're not on that tip… what are you waiting for? Click here to see what we're all excited about!
We can't wait to see this on TV.