Apart from the football, the Superbowl is always exciting to watch for the $5Million a slot ads and the halftime show.
The 2017 Superbowl's halftime show was led by Lady Gaga who had been prepping for weeks.
Lady Gaga opened the set with God Bless America — followed by Woody Guthrie's classic protest song, This Land Is Your Land.
Wearing a shiny, silvery, big-shouldered sci-fi bodysuit and matching high-heeled boots by Atelier Versace, with a glittery mask painted around her eyes, Lady Gaga was lowered through the air, on suspension cables, into the Stadium, showing off a trapeze-like flip.
Lady Gaga also performed a bevvy of hits, including Poker Face, The Edge of Glory and Bad Romance in a high-powered 13-minute set that included her jumping off both the roof and the stage.
She sang "Million Reasons" from a piano as people waving orange electric torches made patterns that radiated across the football field. Lady Gaga ended her performance with one last strut, and up a ramp, and a microphone drop.
The New England Patriots won the Vince Lombardi Trophy after defeating the Atlanta Falcons during Super Bowl 51. The Patriots defeated the Falcons 34-28.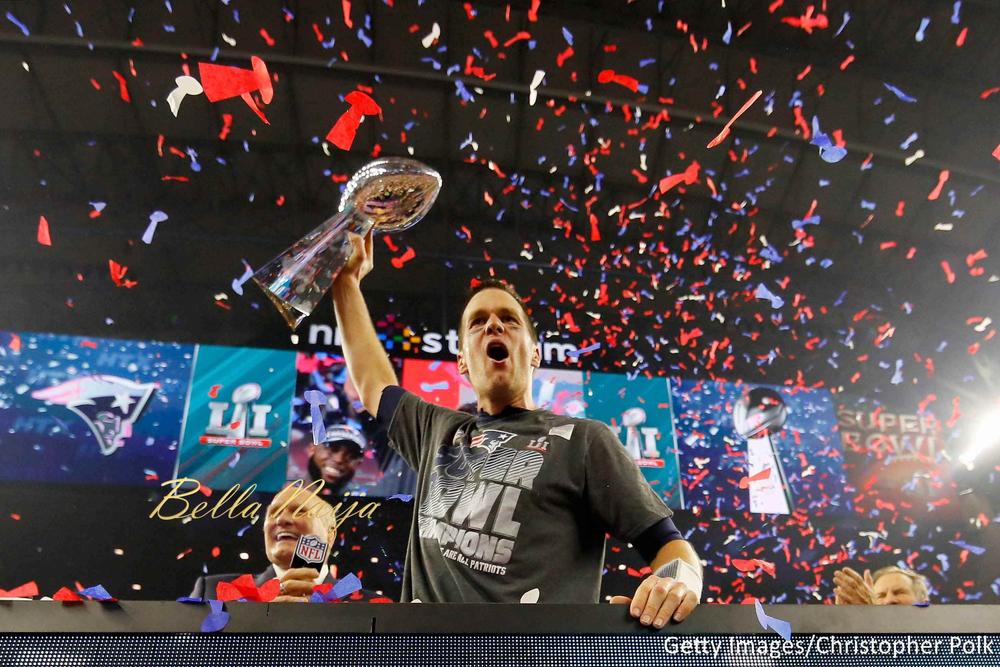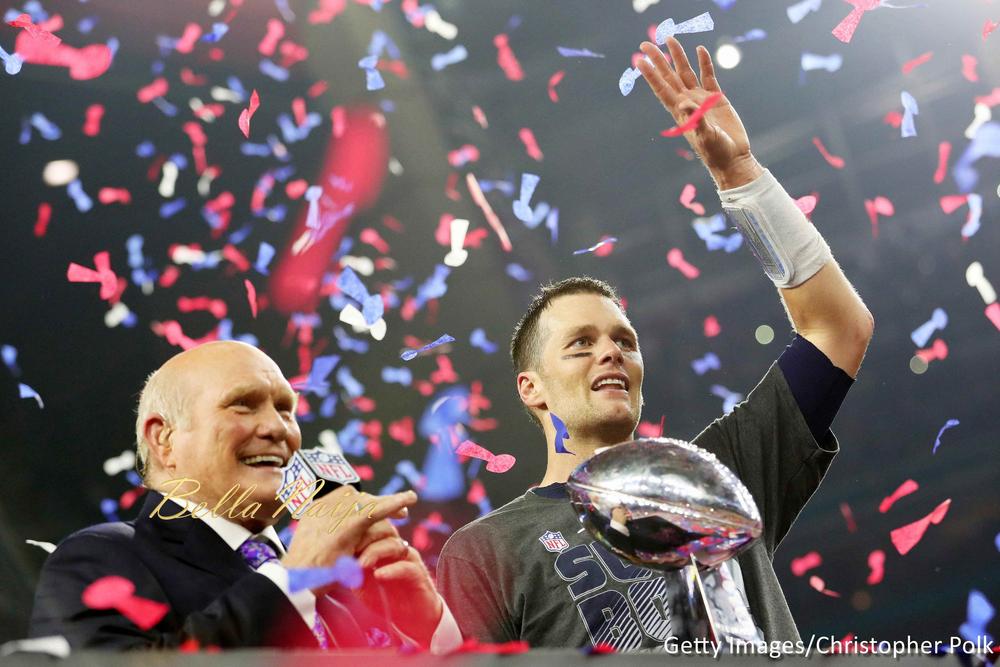 See photos from Lady Gaga's performance below.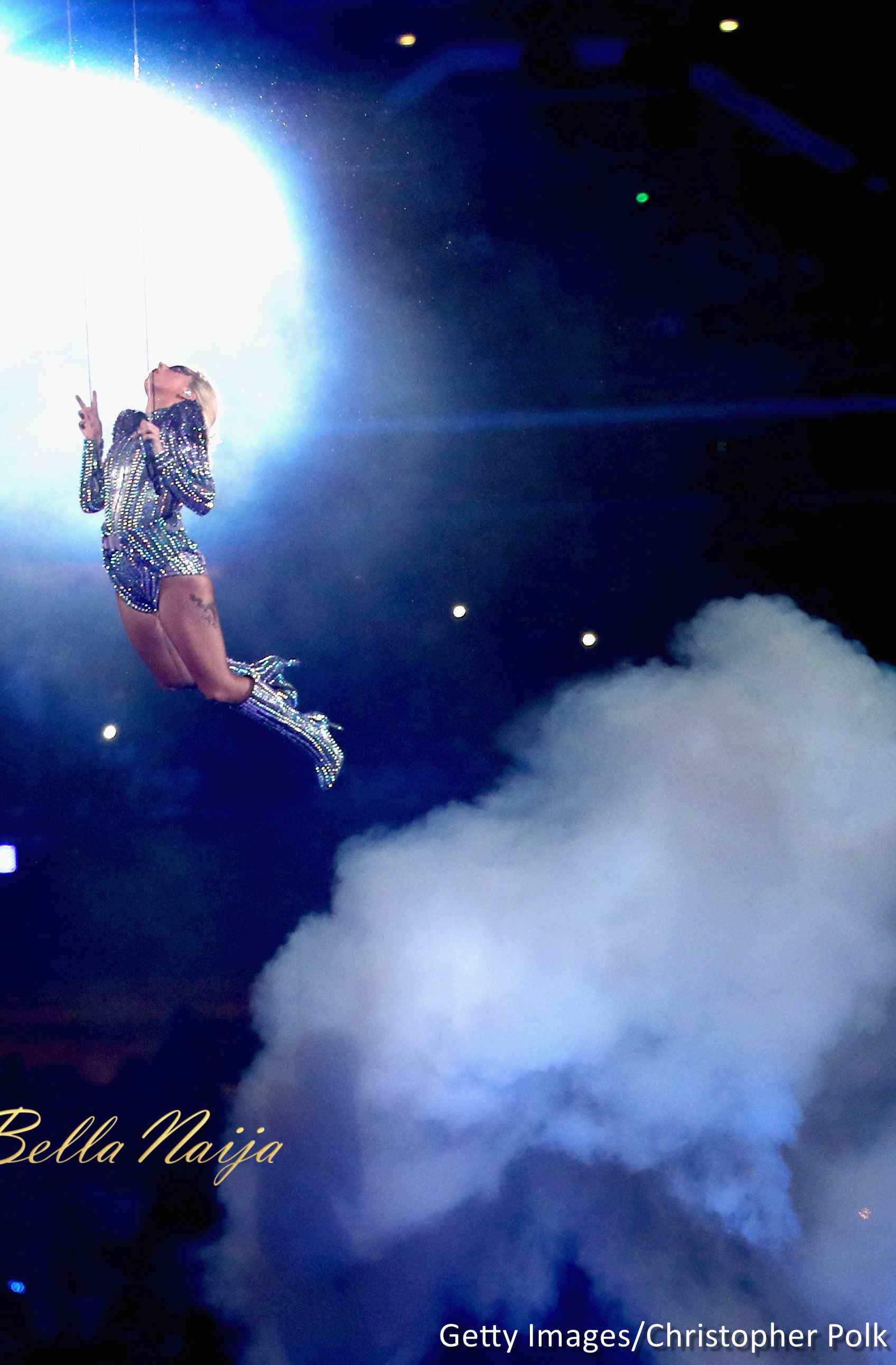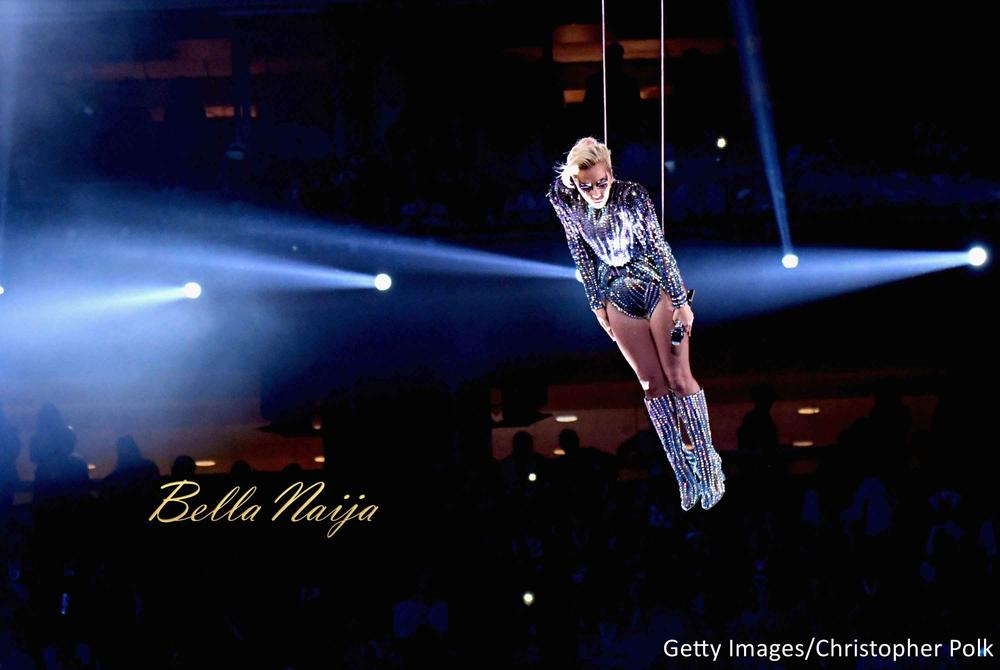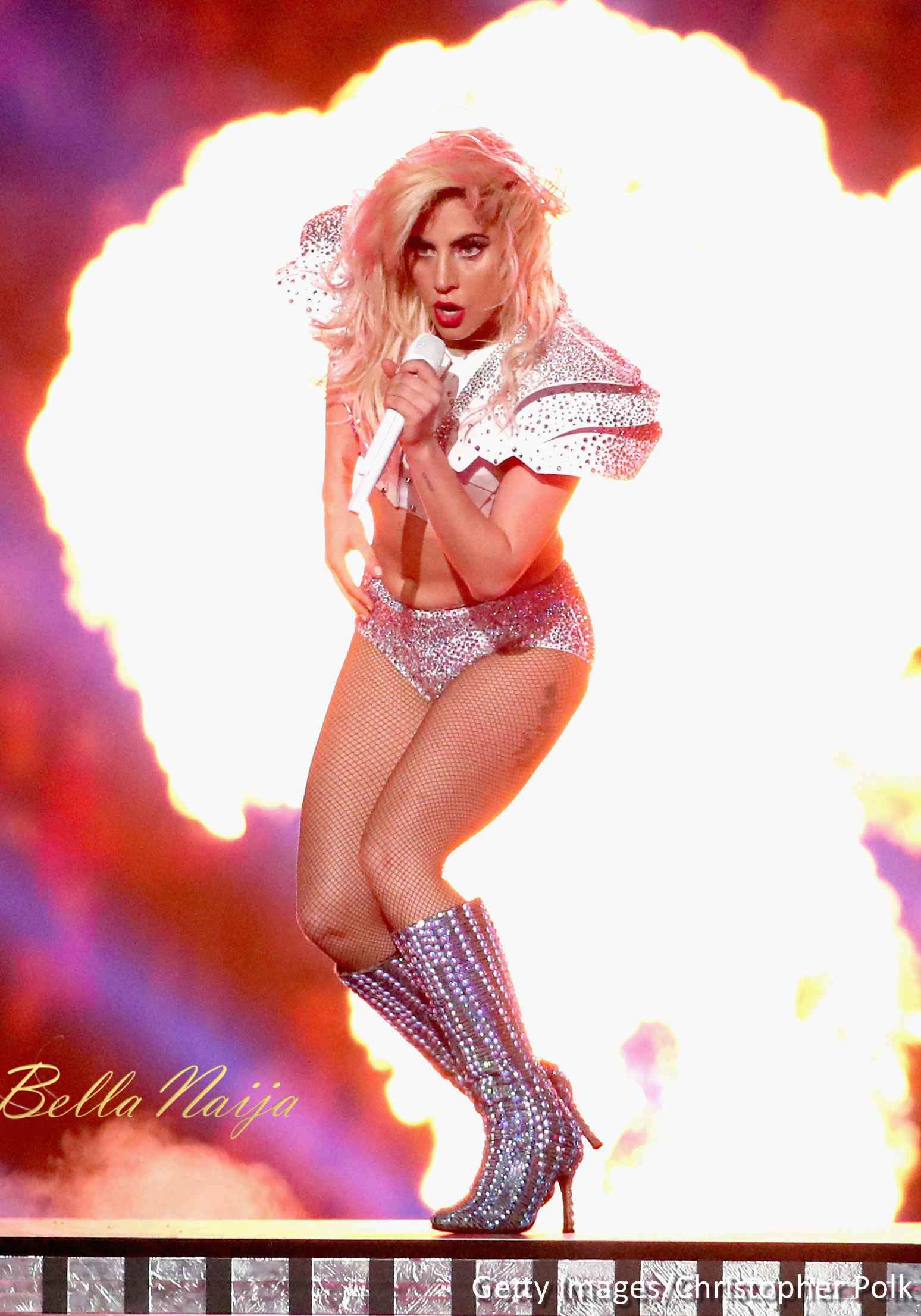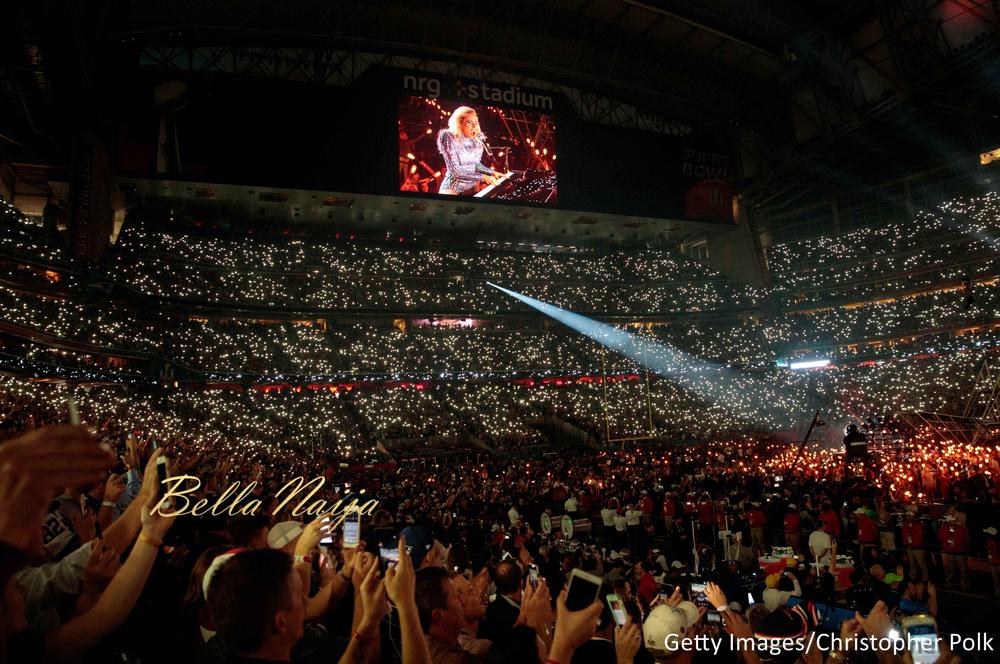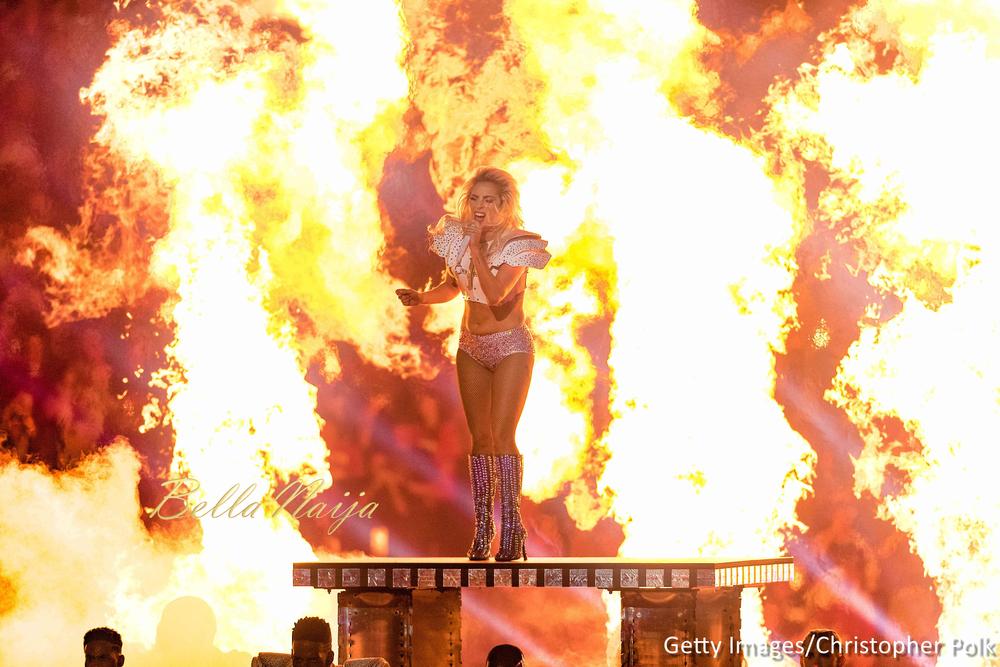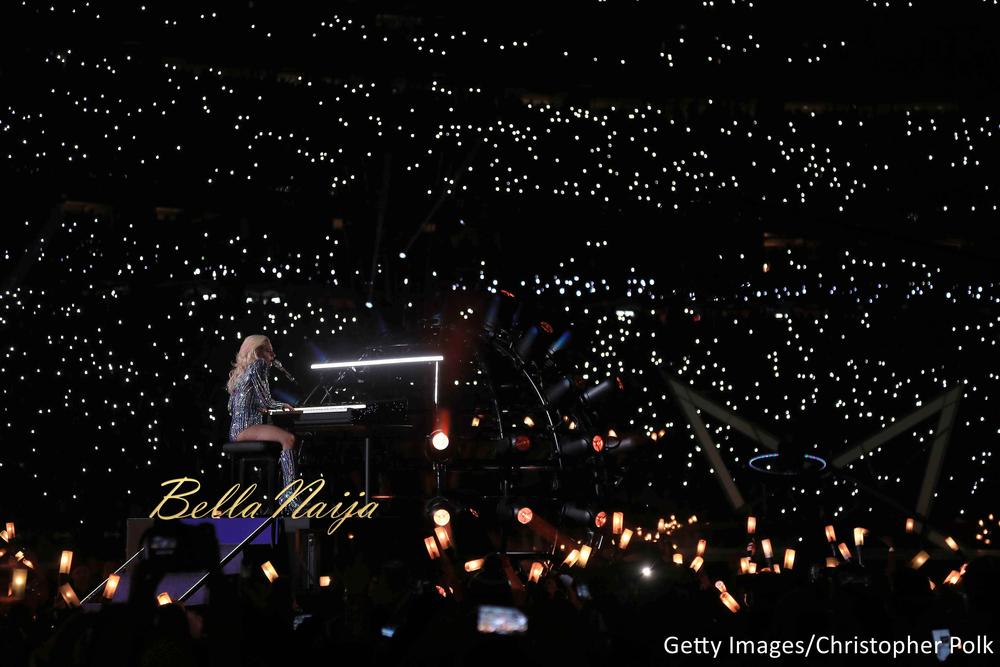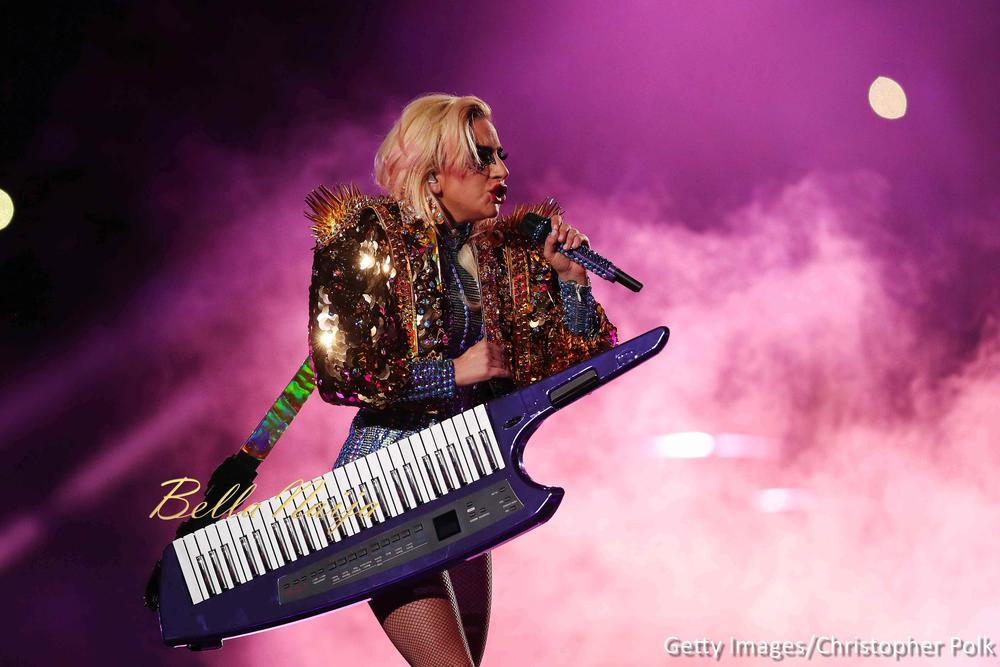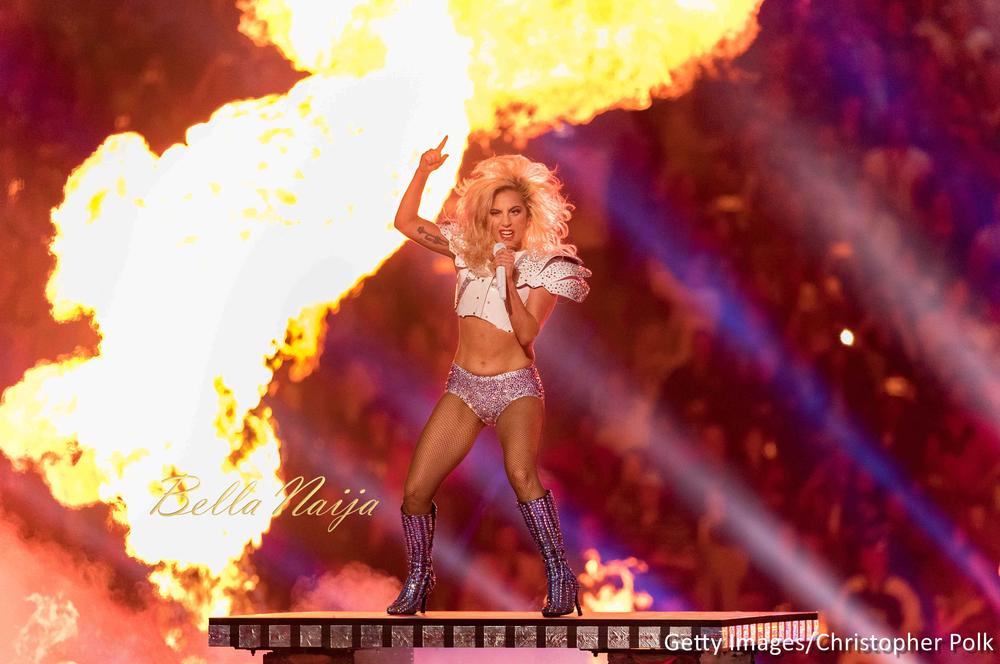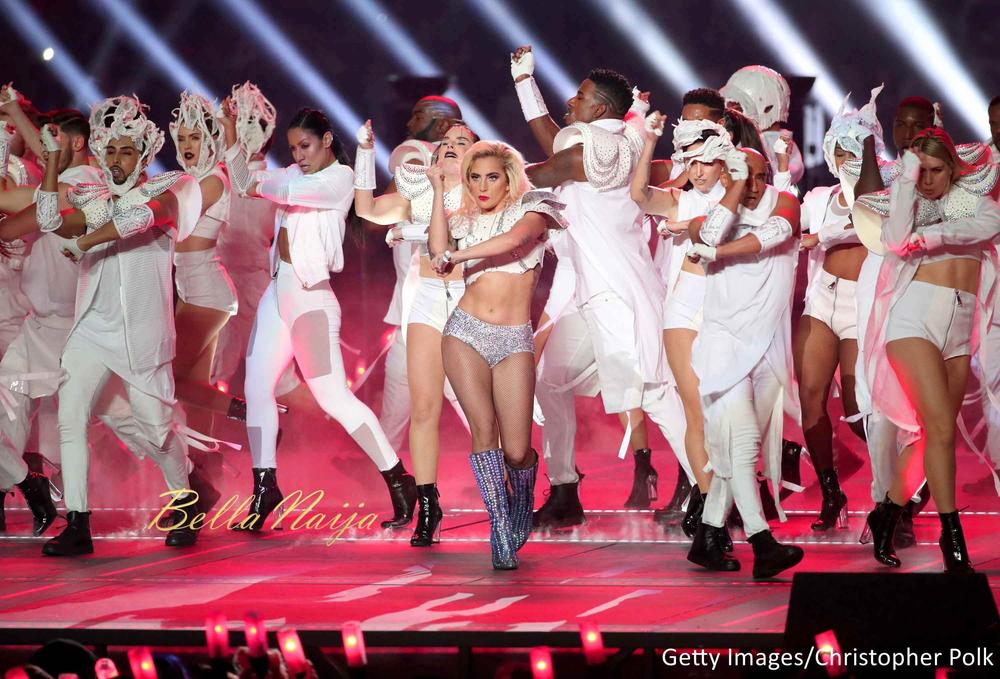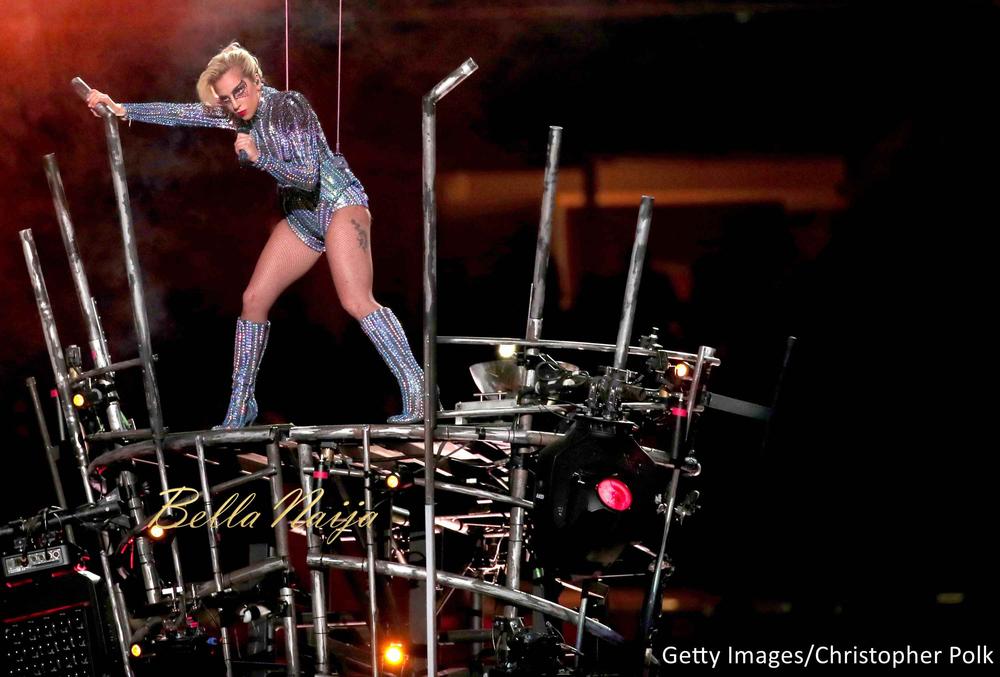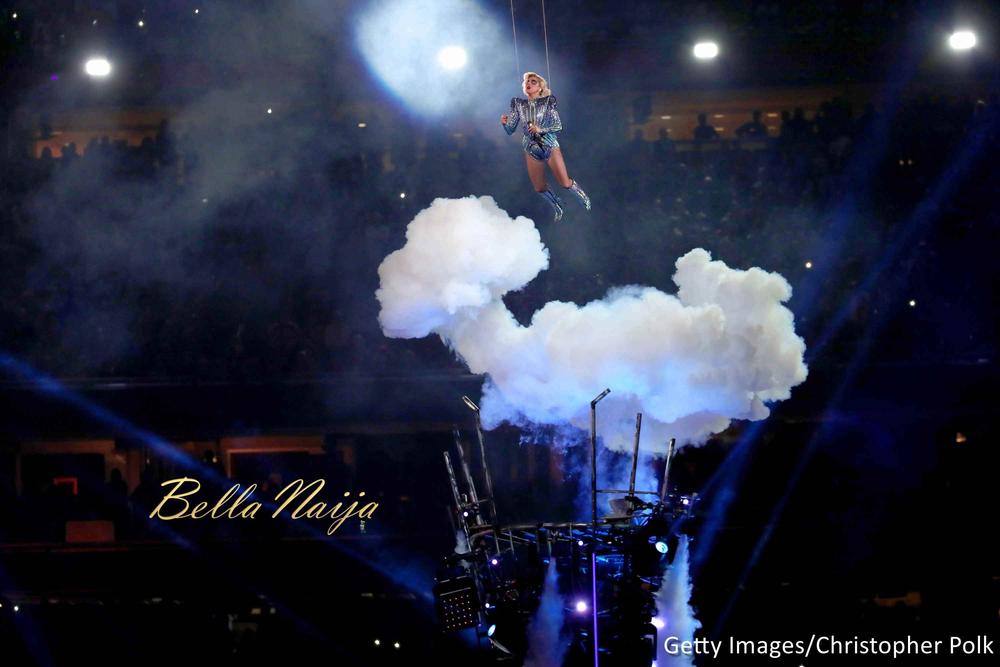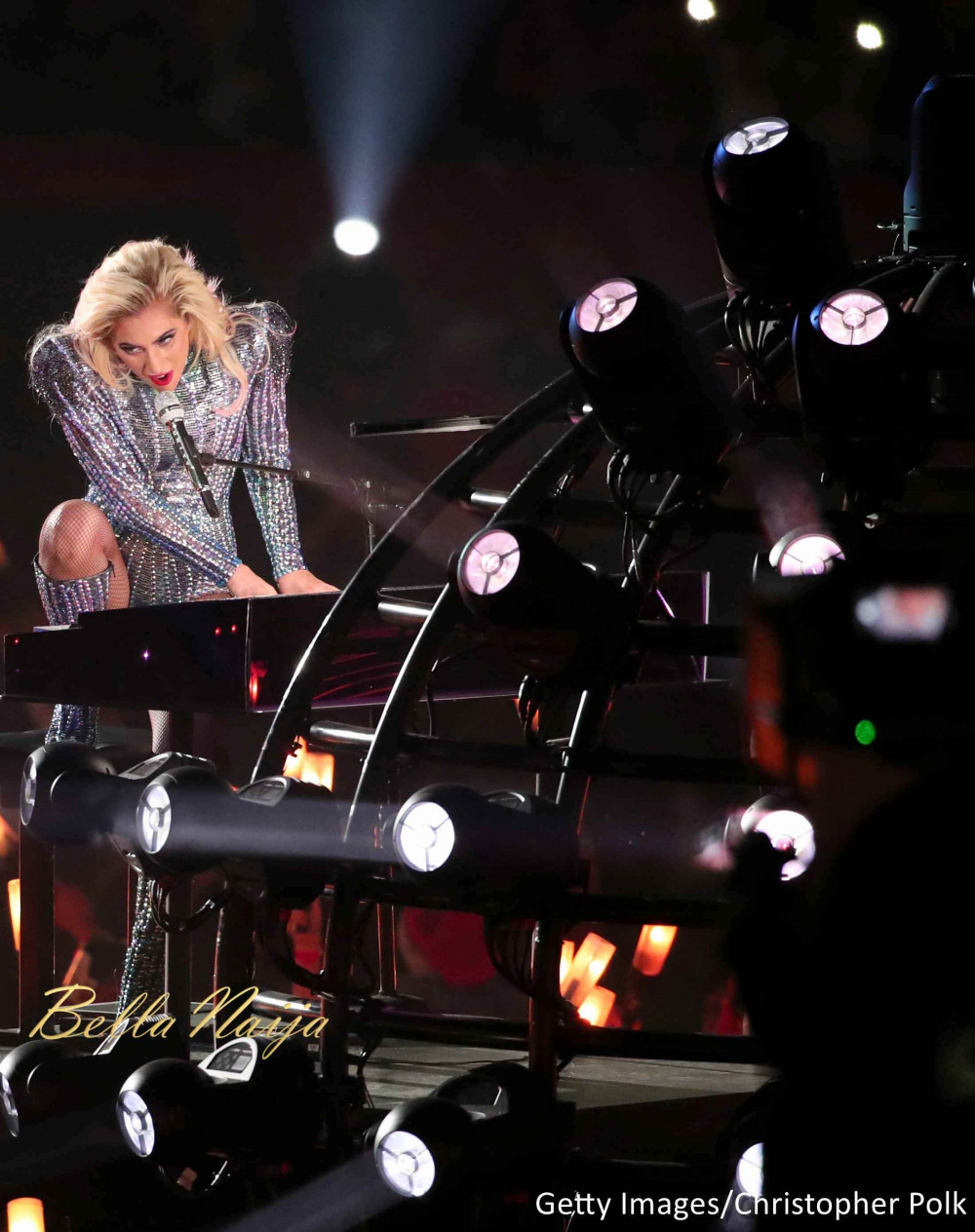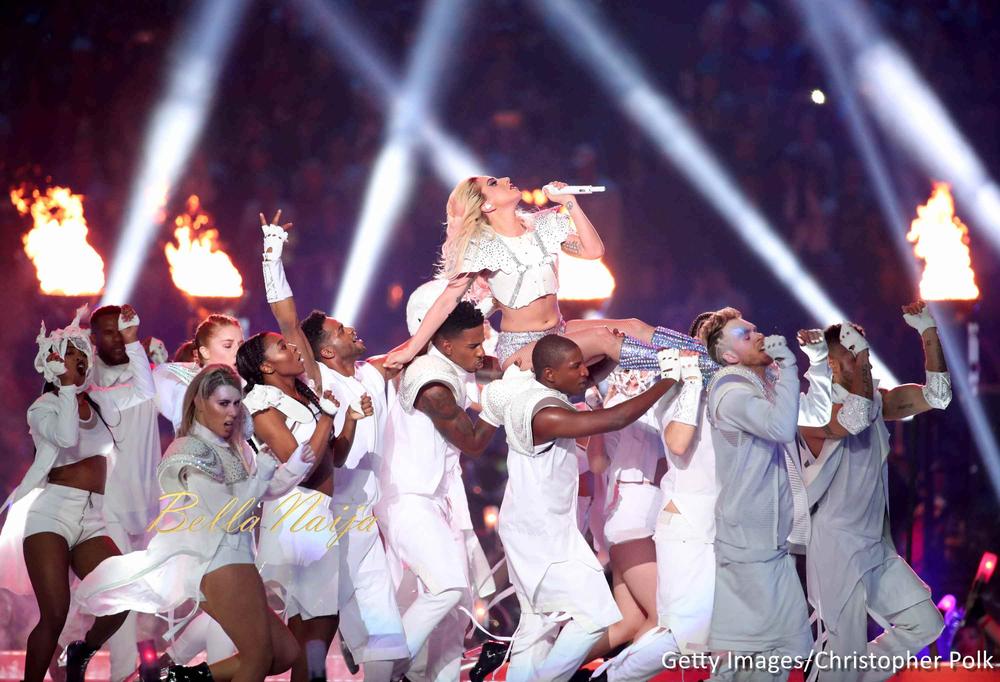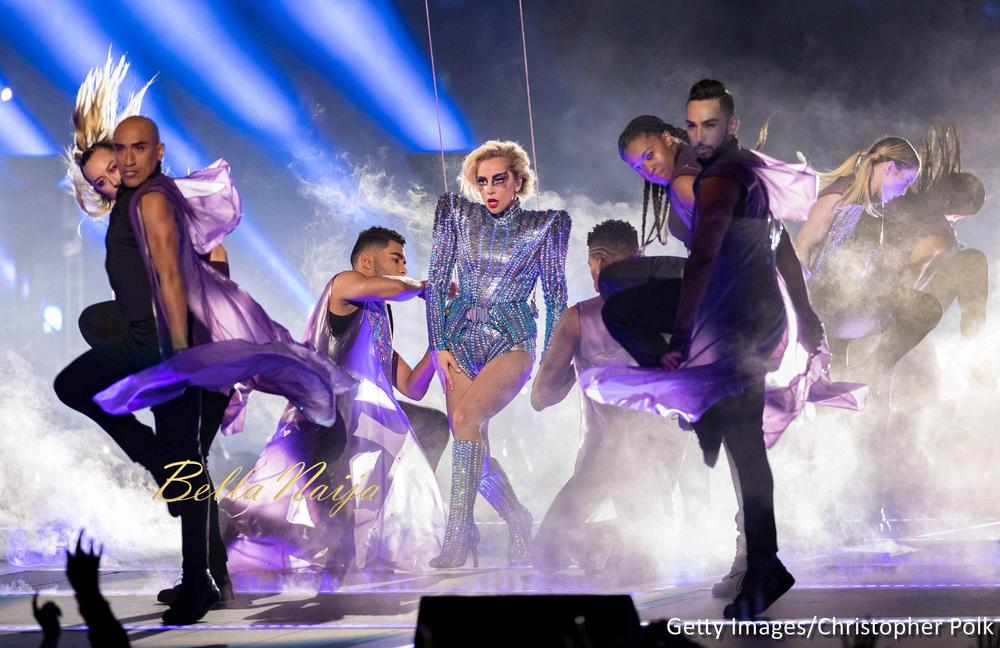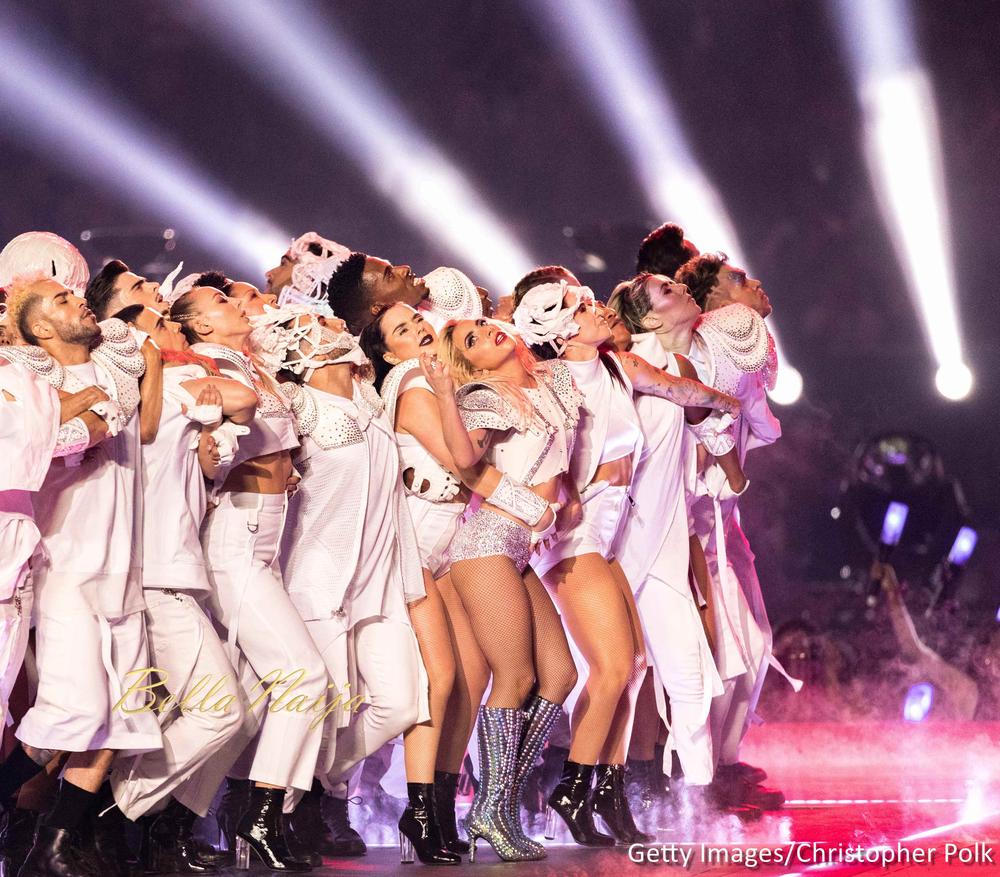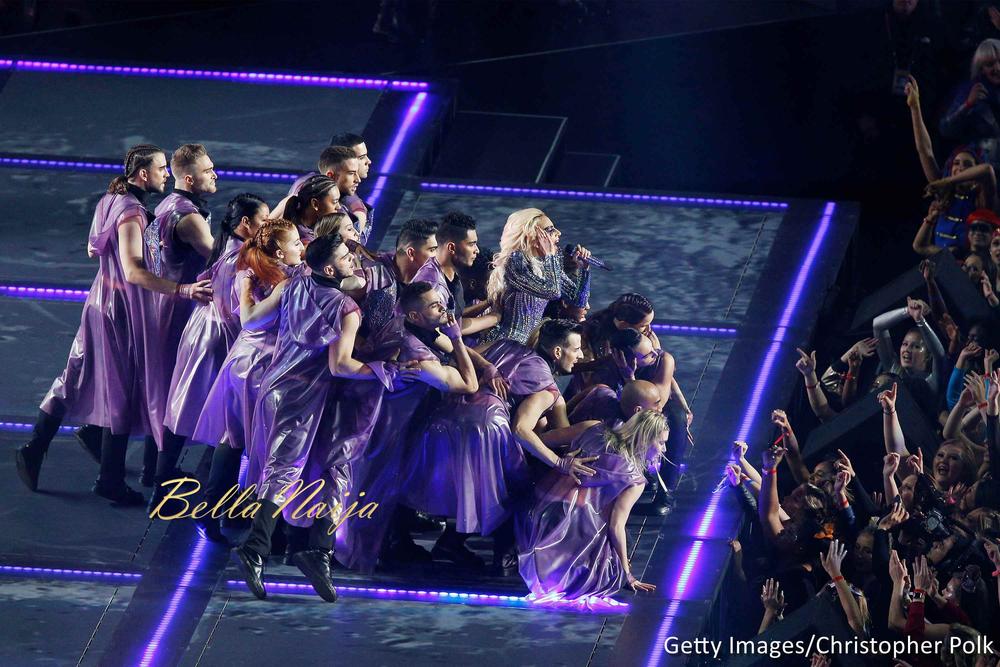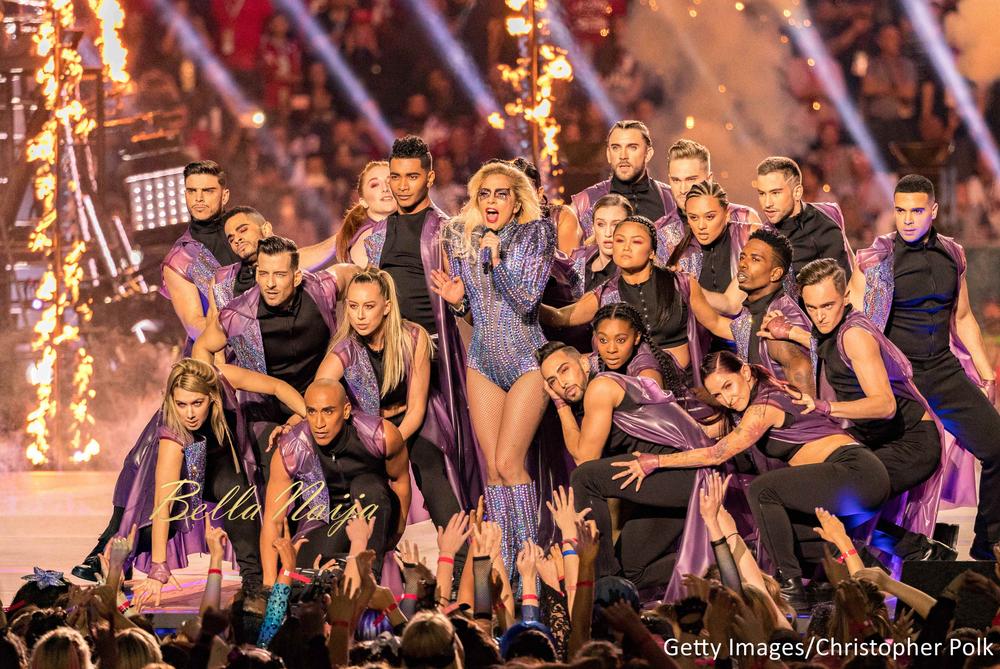 Photo Credit: Getty Images/Christopher Polk