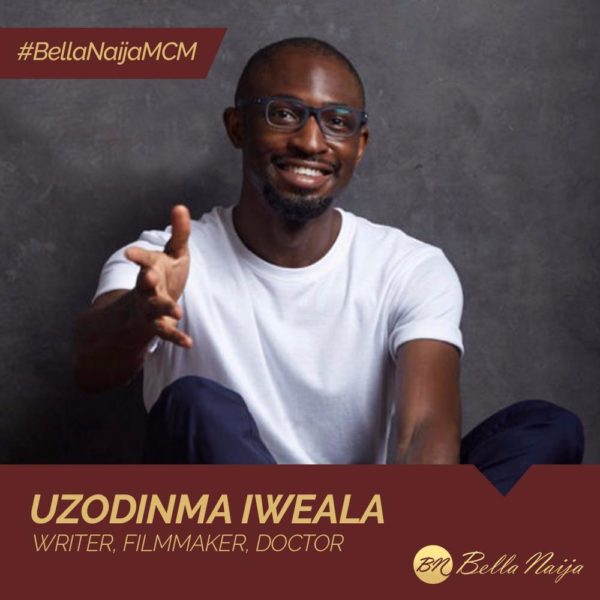 You probably have seen or heard of the movie Beast of No Nation.
The film which premiered on Netflix on October 16, 2015 was adapted from a book with the same name, written by first time author (at the time) Uzodinma Iweala in 2005.
Beast of No Nation tells the story of a West African boy named Agu in an unnamed African country, who is forced to become a child soldier as his country goes through a horrific war.
The book is a product of his thesis work in creative writing while he was at Harvard University. He graduated magna cum laude in English and American Literature and Language in 2004.
Early this year, Uzodinma teamed up with Ifunanya Maduka to tell a very interesting story in a short film called "Waiting for Hassana". The film premiered at Sundance Film Festival on January 20.
The film, which is in Hausa with no subtitles, tells the story of loss and resilience in the wake of the brutal kidnapping of 276 school girls from #Chibok in northern Nigeria.
Uzodinma is not just a writer, but a physician as well. In 2011, he graduated from Columbia University College of Physicians and Surgeons and is currently a fellow at the Radcliffe Institute for Advanced Study at Harvard University.
In 2006, he won the New York Public Library's Young Lions Fiction Award. Granta magazine named him as one of its 20 best young American novelists.
While at Harvard, Iweala earned the Hoopes Prize and Dorothy Hicks Lee Prize for Outstanding Undergraduate Thesis, 2004. He also won the Eager Prize for Best Undergraduate Short Story, 2003; and the Horman Prize for Excellence in Creative Writing, 2003.
In February 2017, Uzodinma, in partnership with solar energy company Lumos and telecoms giant MTN, launched an energy product that provides pay as you go, off grid solar mobile electricity to homes.
Uzodinma is also the CEO and Editor in Chief of Ventures Africa, an online platform for news, analysis and discussion about African business, policy, innovation, and lifestyle.