#AMVCA2017: BN Style presents 9 Men that have Pushed the Boundaries of Fashion at the AMVCAs
As the day for the 2017 AMVCAs draws closer, the countdown continues on our favorite looks, designer to spotlight and of course men that have pushed the boundaries of fashion.
Today, we are counting down the men that have moved away from the norm and let their creativity come into play.
Uti Nwachukwu
Uti Nwachukwu in an ankara suit was one way to push the boundary. Accessorizing with a crown lapel, red tie and red shoes.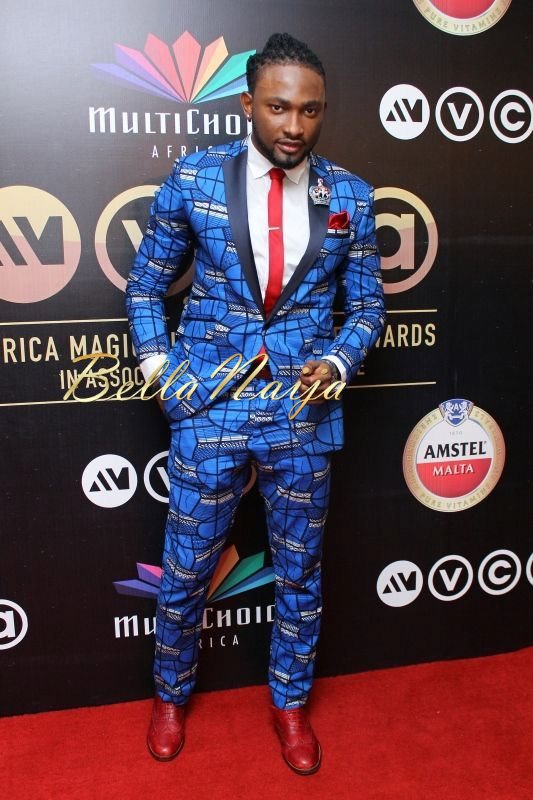 Alexx Ekubo
Alexx Ekubo stepping on the red carpet with his plaid blazer and waistcoat with a red tie and what seems to be a red belt on brown shoes for the 2016 AMVCA was definitely pushing the boundaries.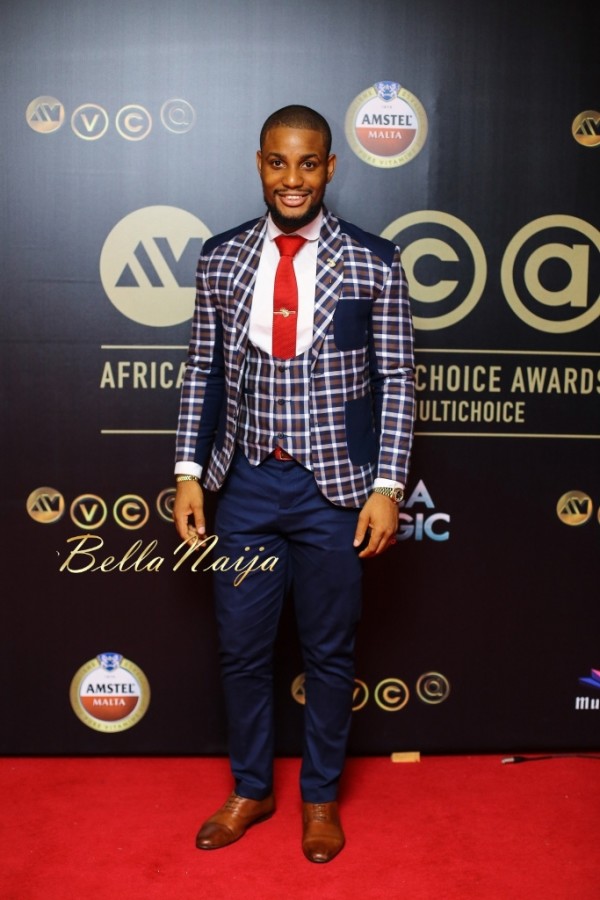 In 2015, also at the AMVCAs, Alexx Ekubo also pushed the boundaries of fashion with a bold colour block jacket.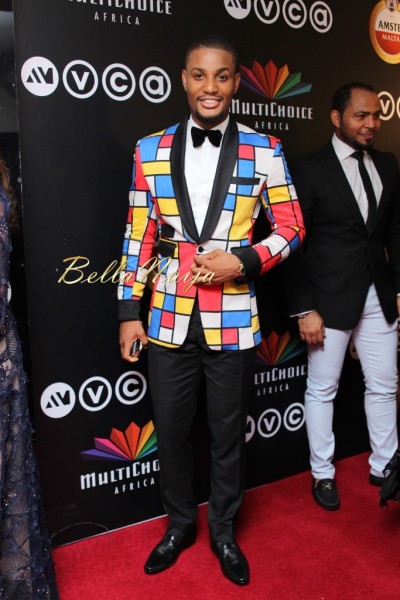 IK Ogbonna 
This look was an interesting one. The actor wasn't going to stick to same old all black, he styled his long jacket with a fancy hat and striped pants to give this look an edge.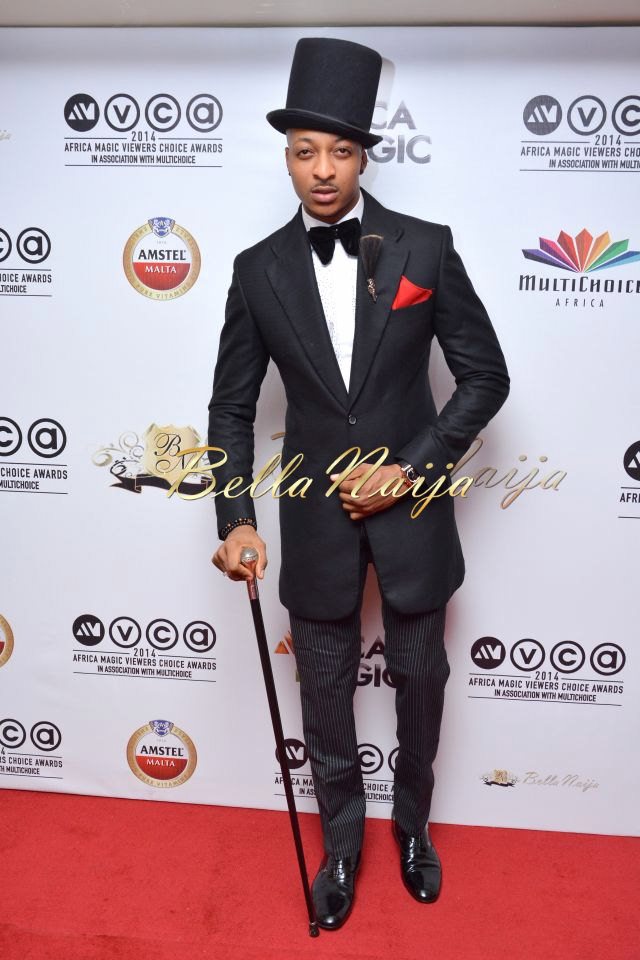 Bryan Okwara
For the 2014 AMVCAs, Bryan wore a matching striped suit and pant with a rounded gold lapel and gold chain to match with his squared sun shades.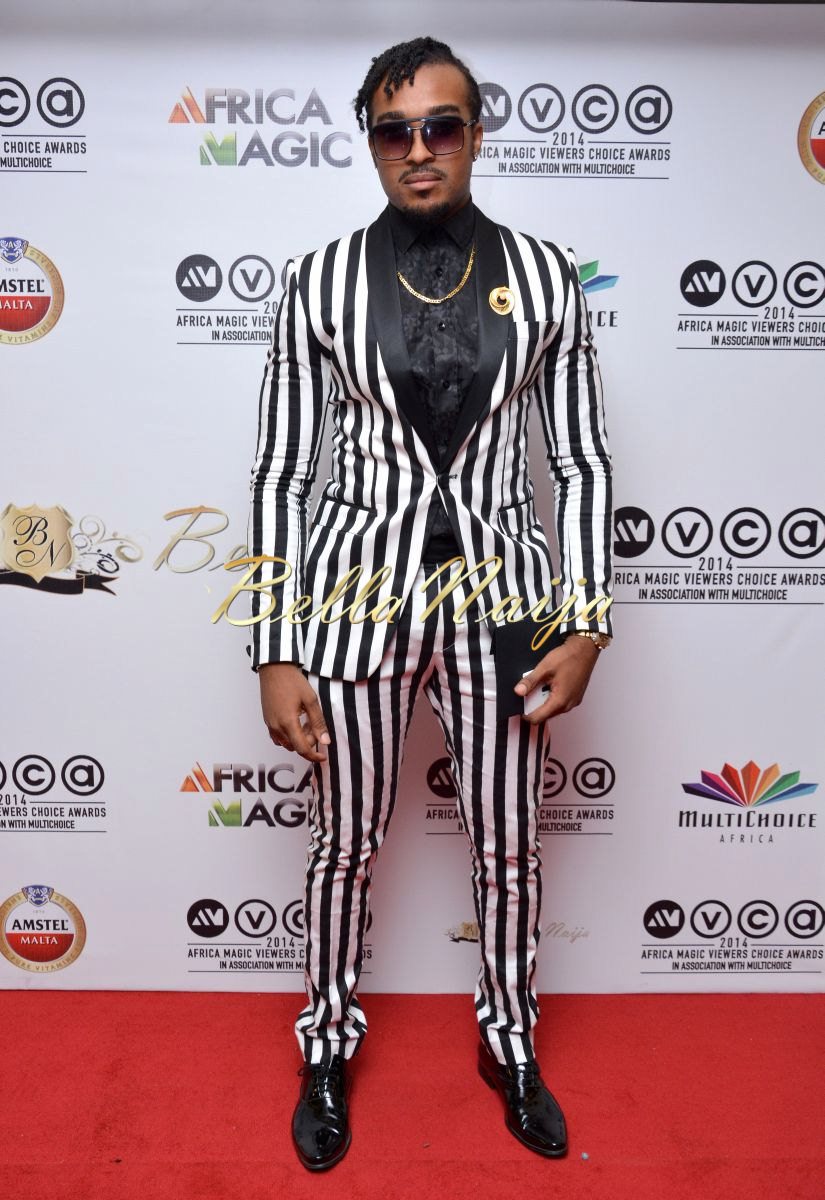 Gbenro Ajibade
For the 2013 AMVCAs Gbenro went with a designed black collared shirt with plaid pants and dread packed up with a little dropped to the side, to add flavor to this look, on the red carpet.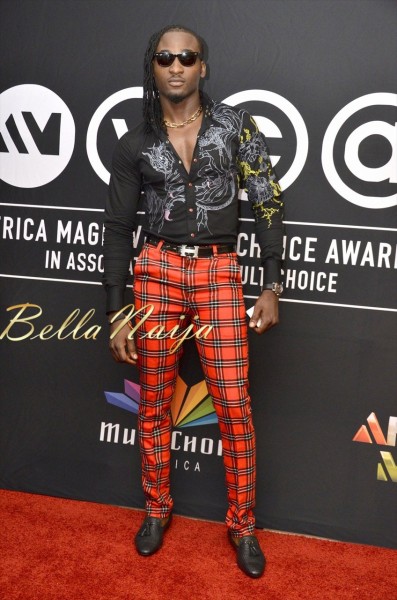 Chigozie Atunaya
Leading the traditional outfit game, Chigozie gave us a bit of Bollywood-infused with the Igbo attire to spice up his look, matching his ensemble with black loafers.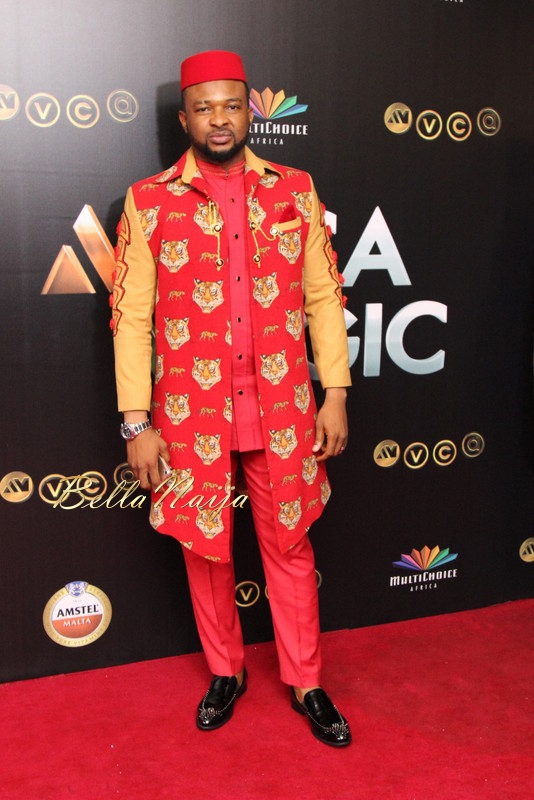 Folarin 'Falz' Falana
The singer opted for a matching yellow pant and blazer, blue velvet bow tie, olive green with yellow design pocket square and brown brogues for the 2016 AMVCAs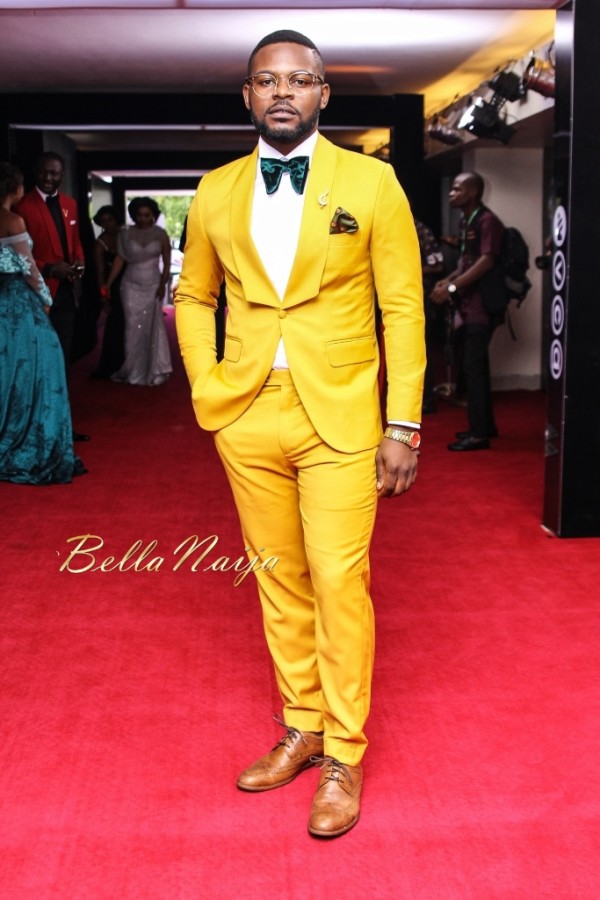 Jim Iyke
Known for his bold fashion statement, fashionista Jim Iyke's white double breasted blazer with a black rosy lapel and those shorts was pushing through the fashion edge, he rocked this look with black loafers. The black buttons details kept this look chic for the 2013 AMVCAs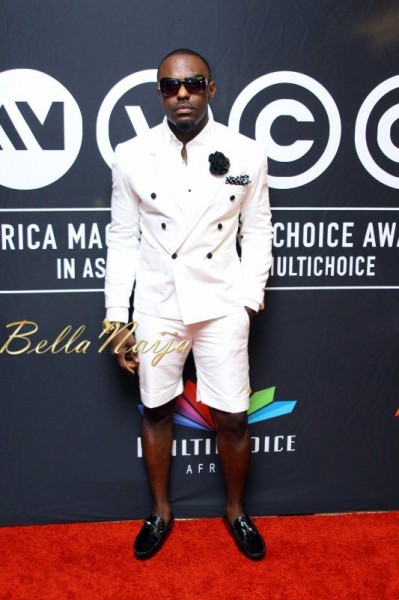 Iyanya
Daring to be different , Iyanya's 2014 AMVCA look was suede inspired with plaid pants and brown suede brogues.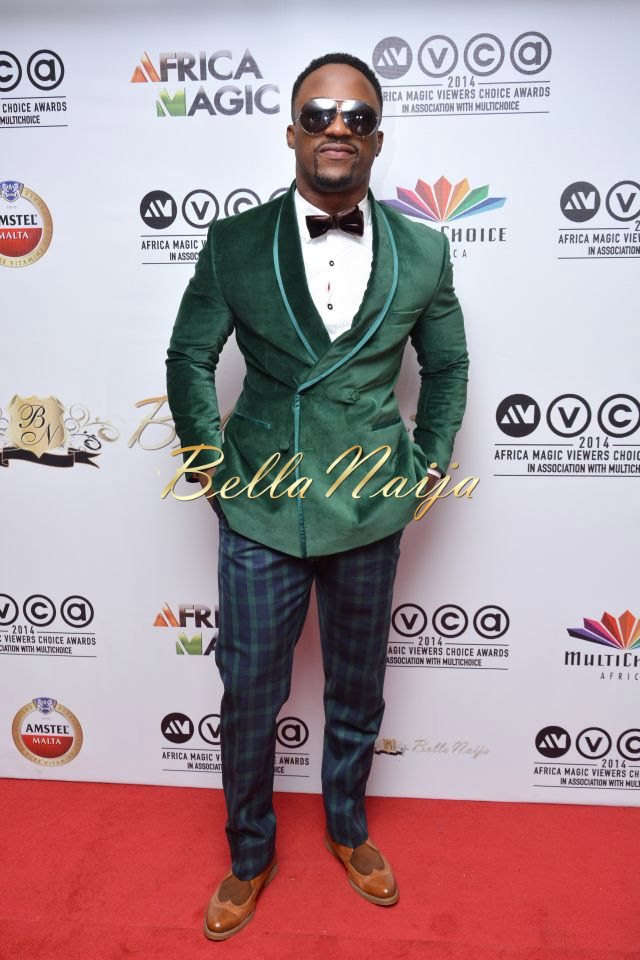 We are eagerly looking forward to this year's AMVCA and we can't wait to see which men will push the boundaries of fashion.
Which celebrities are you looking out for on the red carpet?