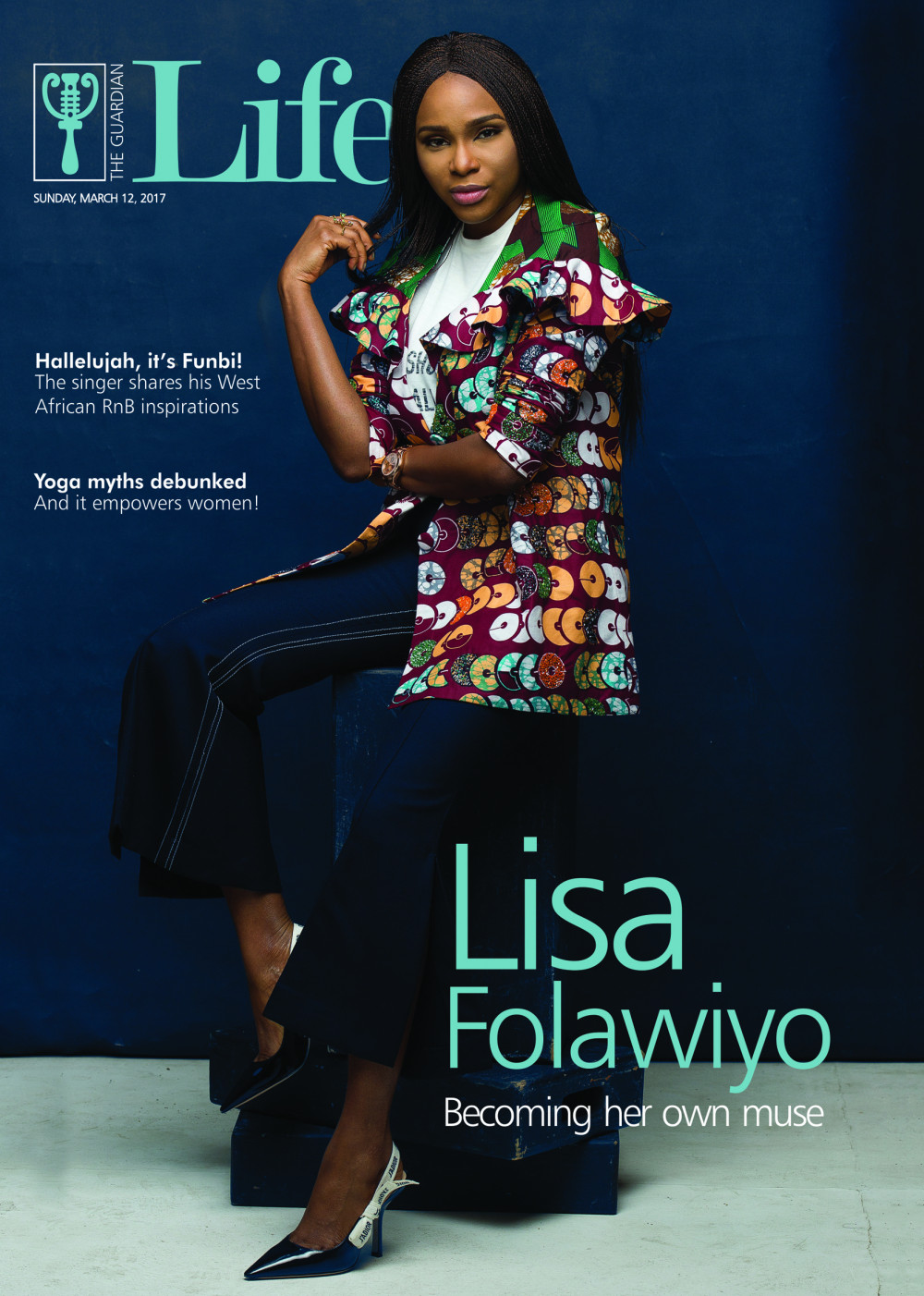 Nigerian designer Lisa Folawiyo is the cover star of the latest issue of Guardian Life magazine.
The ace designer known for her love of unique prints talks to the magazine about her decision to become a designer, the reaction of the Nigerian society to people who want to be designers, young Nigerian designers not being original enough with their designs and so much more.
See excerpts below.
On her background influencing her decision to be a designer: If my background influenced that decision, then I wasn't aware of it. I didn't sort of connect my childhood to me being a designer. I think of the process of moving from law and I think this had some sort of influence, for example, my mother being from the West Indies. I think this brought about my love for prints. I believe that it turned my mind in that direction with the colour and the print. I had a regular childhood, my father from Oyo state, he worked with Federal Palace and we lived in the residential area and that was fantastic because we had access to everything. We used to take part in TV commercials because there was an agency in the hotel, we used to play and cook. Lagos was freer; we were very free back then, perhaps in a sense that was a foundation for thinking creatively.
On the Nigerian society being judgmental of young girls who choose to be designers: Of course, a lot of people up till date feel like it is an easy cop out. They say "so she's lazy, she may not have done well enough or she's spoilt." Those who have just come out of school, people we say "oh her parents probably have too much money she can do whatever she wants." Or "her husband has too much money, it's a hobby."  A lot of people have said that and still say that. It is changing because perhaps Nigerians are seeing the potential in it. Our thinking is what it is and somehow I cannot blame people because we have always been a closed society, not very open minded, it is part of our upbringing and culture. We have what we have, the "accepted" professions, we grew up like that. These were the things that our parents and their parents felt were right. And there's nothing wrong with those professions to be honest with you, I know what it was to study to become a lawyer for so many years so we cannot disregard those professions. However fashion design is a profession and an industry on its own. As a designer you run your own business and you're in control. It is honestly one of the most difficult things anyone can take on and should never ever be disregarded.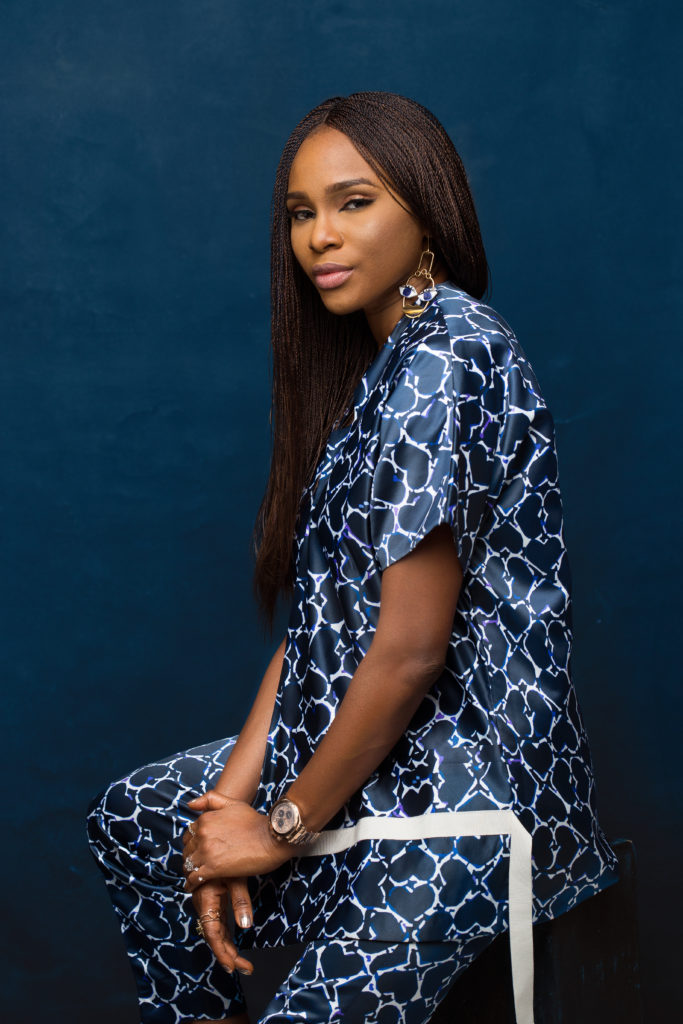 On her personal style: My favourite designer would be Lisa Folawiyo! My personal style, I just go with whatever calls out to me. You know when people ask me about that, I guess I don't know but I do know what I like. There are certain designers you like and they cater to your needs in terms of style, but I don't favour one more than the other, I am open to any brand that gives me what I want, I love details and print. I am a lot of the time my own muse [but] as a designer you realise that you are not catering to yourself. I feel like you can be schizophrenic with style, some days I want to look a certain way and you see me the next day, I could be completely different.
On the manufacturing industry in Nigeria: Baby steps are being taken but it is still a major challenge we have here. Apart from the manufacturing we are fighting everyday with all the other things that obstruct our development and growth. I mean just from basic infrastructure and electricity, hiring good staff just these little things. As a designer owning fashion house, workshop, tailoring it is difficult. We are not able to produce in numbers, the industry is not there yet but I think there are training institutes now. I am waiting to see and hoping; it will make life easier and indeed cause this industry to really grow. Just imagine if I could manufacture here! We had to travel out to manufacture the J Label in thousands because we couldn't do it here.
On designers that copy: There are always mostly young designers that will copy designs but at the same time, it's great that they are taking inspiration from within, here in Nigeria?  There's pros and cons, copying can be annoying to any designer from a business perspective, but at least they are drawing ideas from our own environment and not from outside.
Photo Credit: Guardian Life