#MothersDay: See What Your Fave Celebs Have to say About their Mothers
Today is Mother's Day, and we at BN have decided to do a round-up of some of the posts and messages your fave celebs wrote to their ever loving mothers, thanking them for being the superstars they are!
Enjoy!
Donjazzy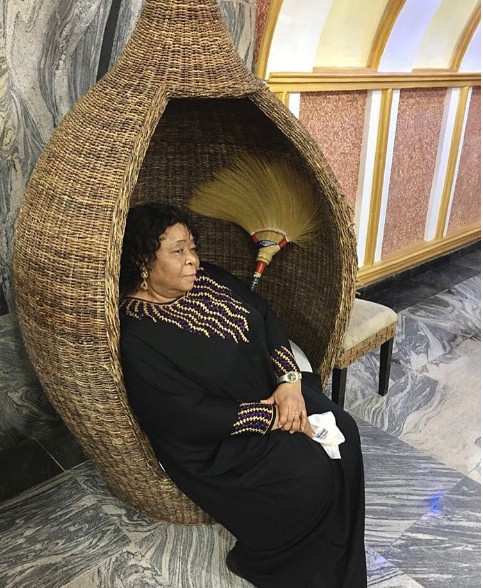 Behold the sweetest mother in the world. People ask me why do I carry people's problem on my head and try to make everyone happy. Might be strange to a lot of people but not me cos growing up watching you be a mother to everybody around you was a beautiful sight. You will sell Akara and sometimes not make profit cos you have fed the entire street for free.

You made me understand that a good name is definitely better than silver or gold. You made me see the importance in sharing happiness. How it's better for everyone to be happy around you than for you to be happy alone. All of which has made me the man I am today. I LOVE YOU MUM. Happy Mother's Day. ?????
Dolapo Oni Sijuwade 
A mothers love ❤️ Happy Mothers Day Mummy ❤️❤️❤️❤️❤️❤️❤️❤️❤️❤️❤️❤️❤️❤️❤️❤️❤️❤️❤️❤️❤️✨????
Kemi Lala Akindoju 
Everyday should be mothers day. My mummy is such a pillar of love and strength. I pray for the grace to raise my children with the same virtues. My mummy, my superhero!!! #mothersday #happymothersday.
Nikki Laoye
?Happy Mother's Day to my day one babe @yetundelaoye. Lol.? My video vixen, my twin sister, My bestest Bestie, Our Daddy, Beautiful Mother of 4, Proud Grandmother of 3 (Oya 123ri ??) . Love you too much mama, you kuku know.

I remain your Babygirl for life… God bless you more and keep you in great health and strength for us.. Olori Yetunde Christiana Laoye.. OUR BLESSED FINE WOMAN!! ???
#HappyMothersDay #Mum #iLoveMummy
Funke Akindele-Bello 
Happy Mother's Day Mum!! Thank you so much for raising us in the right way. you've taught us to be selfless and God-fearing. We pray you live longer in good health and abundant wealth. You will continue to see your children children children in Jesus name. We love you mum. ?????? cc: @harbimbolar @neeceebosslady @pogainc09
Adesua Etomi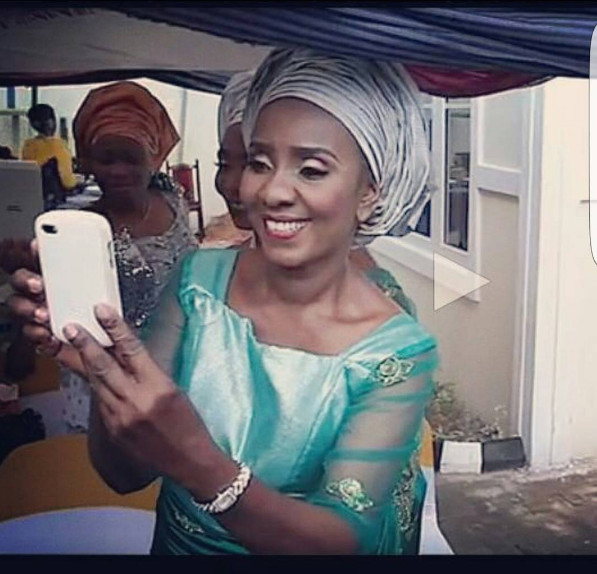 FINEST!!!
Happy Mother's Day To My Super Hero.
If Not For You, I'd Be Pretty Messed Up.
Thank You For Your Strength
Your Love
Your Patience.
Thank You For Supporting Me And Helping Me Chase My Dreams
Thank You For Driving Me To Auditions
For Attending My Shows
For Watching My Movies (even though you give me 'bad eye' when you see ? scenes???)
Thank You For Being My Cheerleader
For Encouraging Me
For Chastising Me (Even though it was too much sometimes??)
If Not For You, I Wouldn't Be Doing My Dream Job
If Not For You, I wouldn't Have The Strength And Confidence That I Do
If Not For You, I Would Never Have Figured Out That I'm Special, That I'm Enough, That I'm Strong, That I'm Beautiful.
If I End Up Being Just Half The Mother You Have Been To Me, My Children Will Be Lucky To Have Me.
Thank You For ALL The Sacrifices You Made.
I Honour You Today, Tomorrow, Always, Forever.
I Love You.
#onewomanarmy
Chef Eros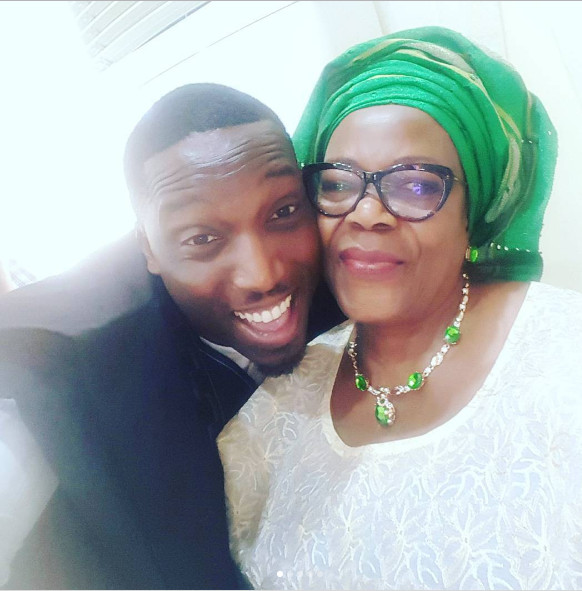 My mother, my mother, my mother!
Who will I be without you?
I owe my success this woman right here.
Those of you who ever came to 1004 when we were just starting out @iamcookiejar will remember this woman sitting in her big red chair crunching numbers every single day!
5 years later, she is still here. Supporting me everyday!
This week, she was ill… had the flu, but still came into the office to ensure that nothing went wrong.
She has given up so much for me and my siblings.
Words cannot express the gratitude I have for you mummy.
You are the best mother any child can ask for.
You have been my father, my best friend, my confidant, my number 1 supporter, my investor, my business partner, my teacher, my guidance counselor.
A few days ago, you said to me "Tolu, you have made me proud, you have given me too many reasons to smile, you continue to suprises me and you are yet to disappoint me"… to that I just want to say, I do what do to make you proud, to allow you rip the fruit of your labour.

Mummy (@adeshinaviolet), I promise to never let you down and I will forever love you.
To the sweetest mother that ever liveth,

Happy Mother's DAY!
Love,
Tolu Eros ?
Emma Nyra
My Mother is a Miracle ❤️ Queen of My Heart #HappyMothersDay
Tosin Ajibade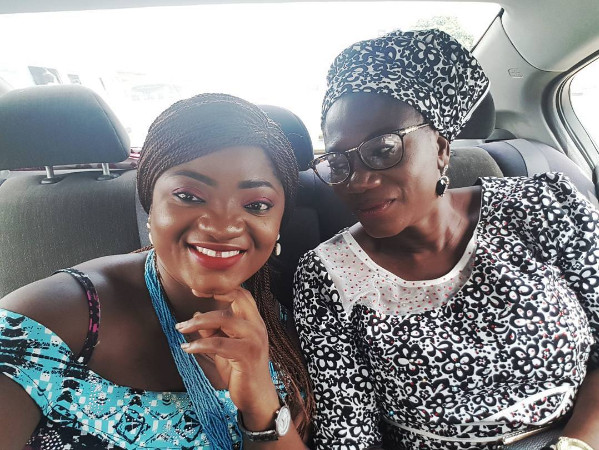 Iya ni wura
Bi ye bi ye
Ti a kole fowo ra
Happy mothers day to my mum.
#LifeOfALagosGirl #OsgMothersDay