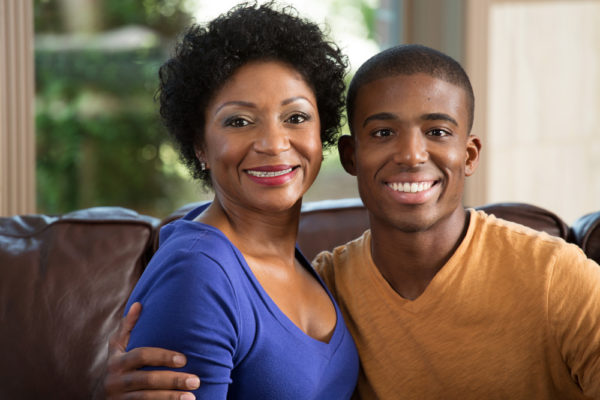 Seyi Johnson was a software developer at a big startup where people wore t-shirts and ripped jeans every day, with music blasting from their ear pieces. Seyi loved it. So he didn't have any friends outside of work. No girlfriend either.
So when the new Bizdev lady saw him giggling into his phone, she thought Seyi finally bossed up and got himself a girl. "Hey, you got a girl now?" she asked.
"No,' Seyi said. "Just the same girl I have loved since forever – my mom. I'm just telling her how much I love her."
"Awwn," the Bizdev lady thought it was charming. "How about we hang out one of these days?"
…and that was the beginning of Seyi's fairytale love life.
You need help starting a love life? Be like Seyi and send a message to your mom this Mother's day.
You already have a love life? That's cool. Still, send her a message because it's a good way to give something back to a woman that has given you so much. And this is the whole ball game.
Use the free Knorr #AMessageToMom webapp to send a message to mom. It will send a text to your mom and create a video of you and your mom that you can share on Facebook and Twitter too.
So go on, send a message. Send that message to the person reading these words on their phone (or is it your computer?)
It's the least you can do for a mom that has given up so much for you.
——————————————————————————————————————
Sponsored Content