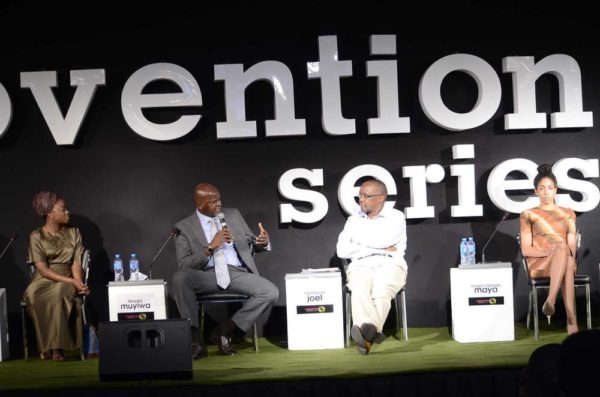 Thursday, March 23rd, 2017, witnessed a surge of Tech Enthusiasts towards The Civic Centre, Victoria Island, Lagos for the 6th Annual Innovention Series powered by Verdant Zeal.
Hosted by Verdant Zeal Marketing Communications Group, a multidisciplinary business solutions provider in Nigeria, Ghana and The Gambia. This year's series was focused on "How Technology is Driving Africa's New Narrative" and the Keynote Speaker, Joel Chimhanda, an Investment Banker and founder of JC Capital, a private equity firm based in South Africa gave a deeply intellectual review of the Africa's place in global politics, the connection between capital and development and the importance of legacy projects that would reduce poverty, create jobs and liberate millions of Africans from poverty.
Other discussants included: Temie Giwa, Founder, LifeBank; Afua Osei, Co-Founder, She Leads Africa; Maya Horgan, CEO, Ingressive.co; Olalekan Olude, Co-Founder, Jobberman and Muyiwa Moyela, External Relations Leader, IBM West and Central Africa
The Innovention Series, over the last 6 years has attracted close to 5000 delegates spanning all sectors of the economy, as well as a few expatriates and foreign guests. It continues to receive wide coverage across various media platforms – Print and Television – and is streamed online for audiences from around the globe.
Participants are CEOs, Business Leads, Functional Directors and Senior Managers whose functions require the making and implementation of business development decisions that influence business growth and profitability in the immediate and long term.
For more information, please visit www.innoventionseries.org