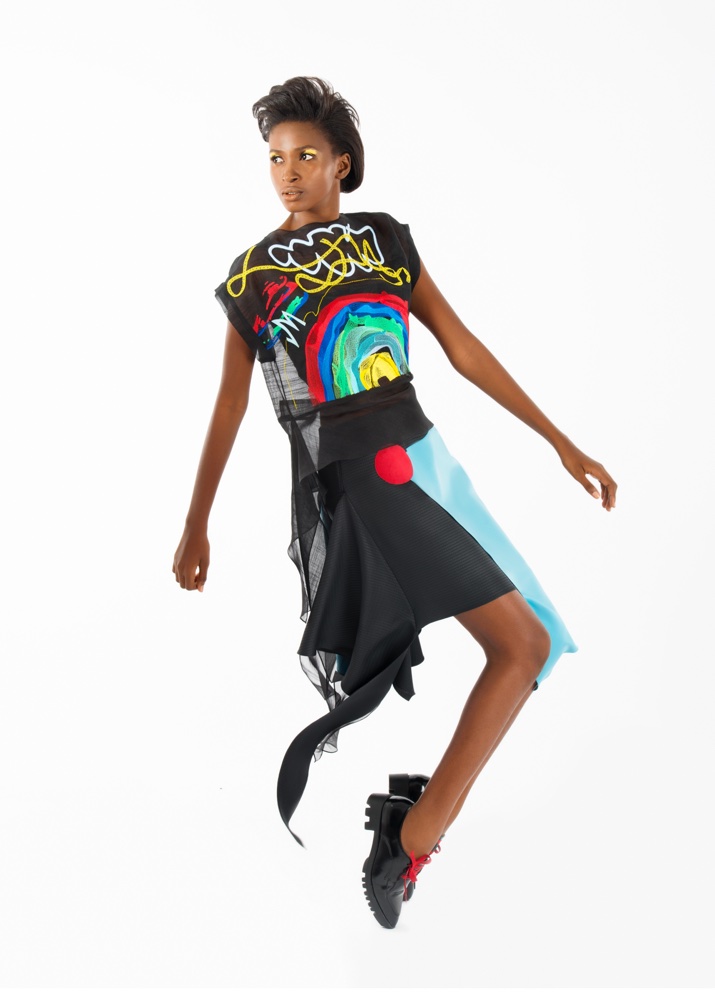 Launched in 2016 by Mfon Ogbonna who doubles as Head Designer and Creative Director of IDMA-NOF, the pharmacist turned creative designer's interest in fashion started at 5 years old after watching her mother sew pieces for clients.
Her love for fashion designing made her return to study across North America, the U.K. and Europe at the Houston Community College Houston Texas, Paris American Academy Paris, and Central Saint Martins College London before launching her own brand.
Inspired by "a look at the world through the eyes of a child", the debut collection explores geometric shapes and vibrant colours while creating modern and unpredictable looks using techniques like bonding, embroidery and stunning aesthetics for the first ever collection.
The womenswear brand infuses bold and artsy aesthetics with superb craftsmanship on timeless colourful creations to meet international standards.
See the collection
About IDMA-NOF:
IDMA-NOF prides herself as a contemporary womenswear brand with bold aesthetic strongly influenced by colourful African heritage. The brand lays emphasis on originality, blending art and fashion in exciting ways to create stories for the adventurous girl.
In less than a year of starting out, the brand has gotten rave reviews as well as features on Vogue Italia's Vogue Talents, here and on 'Not Just A Label' designer platform, here
Mfon has won international awards including 1st place at Fashion Group International Dallas, 'Can't Miss Red' Dallas, USA, 2nd Place at Neal Hamil Little Black Dress Project, Houston,USA and Nominee, Shelly Musselman Award Dallas, USA amongst others.
Credits
Photography: @chini_studiowellbrook
Makeup: Lewa Studio | @lewa_studio
Model: Chineye Edigbue | @chineye_mag
Stockist: Temple Muse, Amodu Tijani V.I Lagos.
For more information about the brand, visit www.idmanof.com