Herdsmen Killing in Abraka: Omo-Agege Appeals to Constituents to avoid Anarchy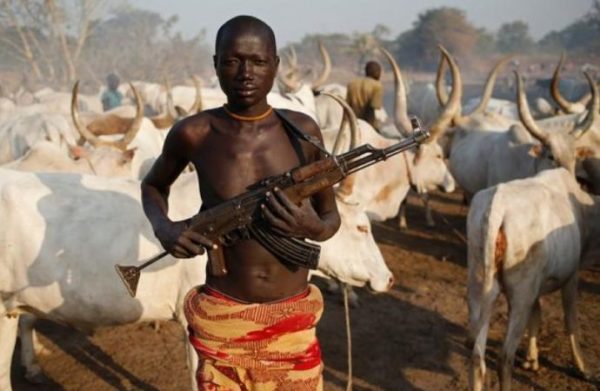 Senator Ovie Omo-Agege, APC, Delta Central, yesterday, appealed to his constituents to avoid anarchy following the killing by suspected herdsmen of an Urhobo youth, Solomon Ejoh while trying to rescue his mother from the alleged killer-herdsmen in Ovre-Abraka.
Omo-Agege, in a statement, called on security agents to apprehend the perpetrators in order not to provoke the aggrieved citizenry into resorting to self-help. Noting that he was on his part addressing the situation through the Senate and other government agencies, he said:
Without a doubt, the bloody activities of the so-called herdsmen is becoming an existential threat to many, including the Urhobo Nation. Whoever threatens national security by wantonly and brazenly attacking communities; ransacking farms; raping women and children; killing people; and destroying property is a criminal of the terrorist class. Government must act decisively against these terrorists in the national interest. This is necessary to avoid individual or communal resort to self-help for the sake of survival.

Naturally, there is now palpable grief and anger everywhere over this condemnable act of mindless murder. I sympathise with the family of the deceased, people of Abraka and the entire Urhobo for this very painful and needless loss of a young and vibrant life". Omo-Agege said.