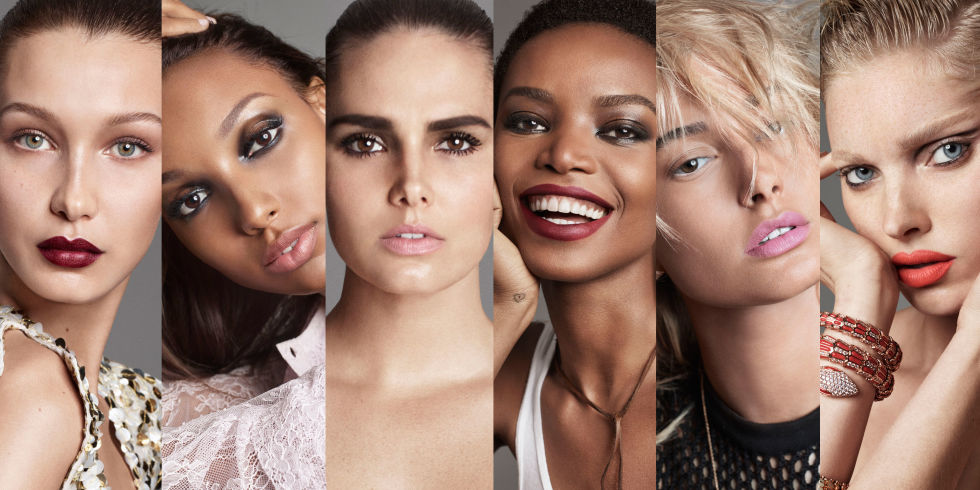 6 models with 6 different stories, meet ELLE magazine's 6 cover stars for their May 2017 issue. Bella Hadid, Maria Brogues, Hailey Baldwin, Elsa Hosk, Jasmine Tookes and Candice Huffine share their varying backstories and the challenges that come with touring the world at a young age and being away from family.
Although they are different, these women share some things in common, good genes, professional discipline and the kind of star power and charisma that jumps through the lens and stops fashion lovers in their tracks.
Read excerpts from their interview below;
Bella Hadid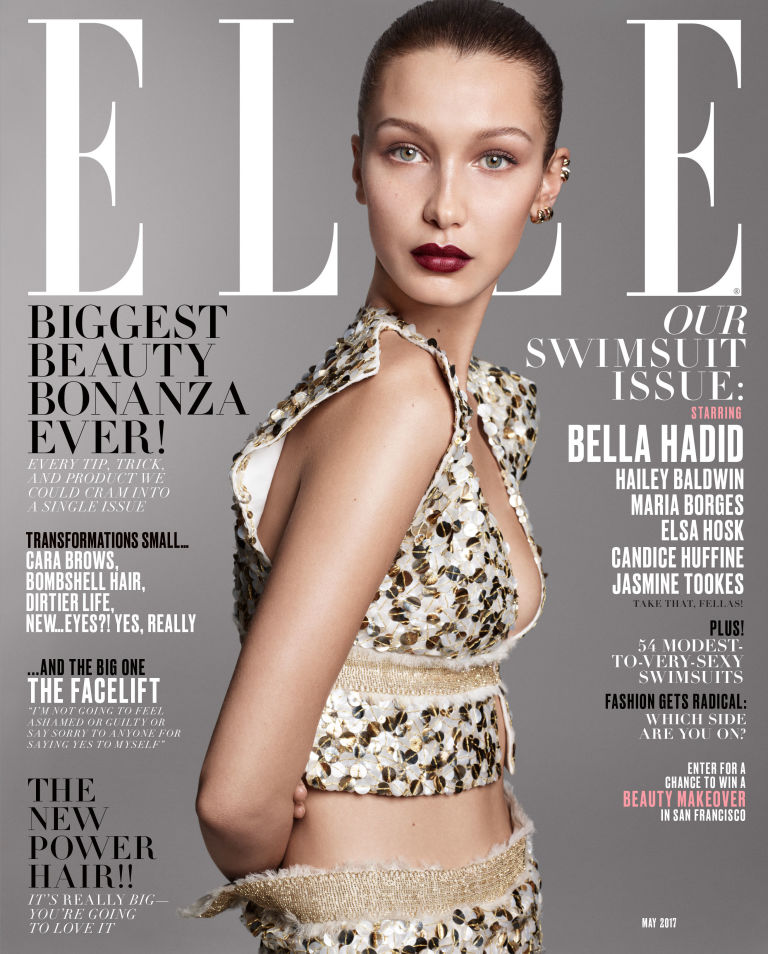 On her role models
I was watching an Alaïa show from the '90s, and it's Naomi [Campbell], Cindy [Crawford], Linda [Evangelista]—the way they were radiating was beautiful. They were so confident, those are the people I look up to.
Maria Brogues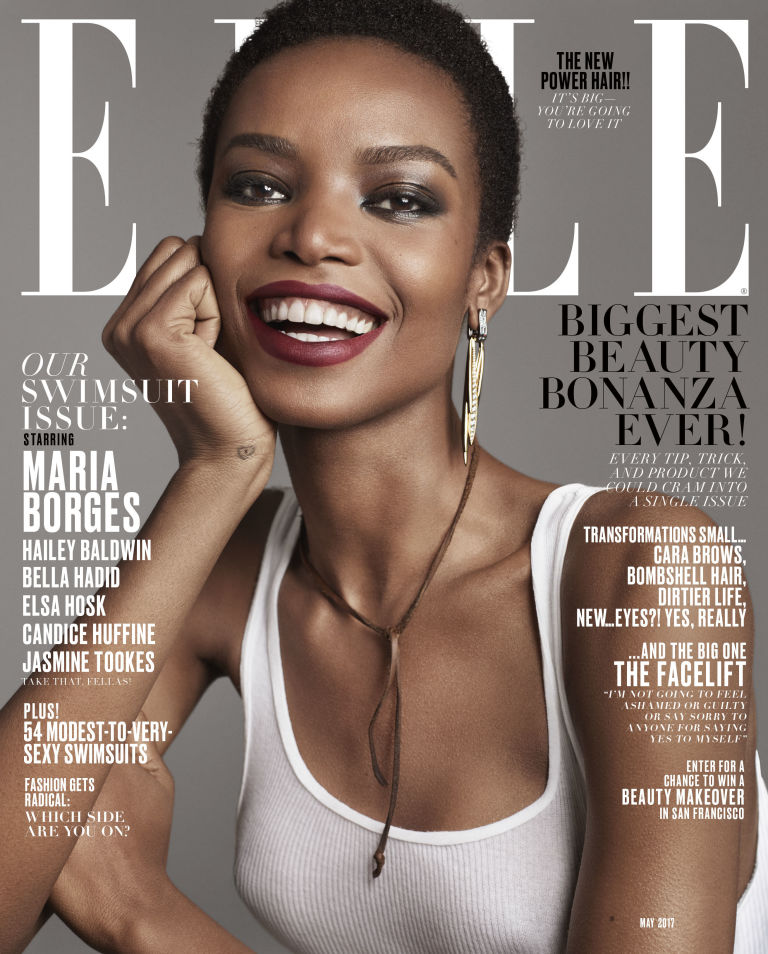 On the power of representation
The fashion industry is here for everyone, [regardless] of colour or race. When I was growing up, I never saw someone like me, and now the other girls can see someone like them. It's all about inspiration.
Jasmine Tookes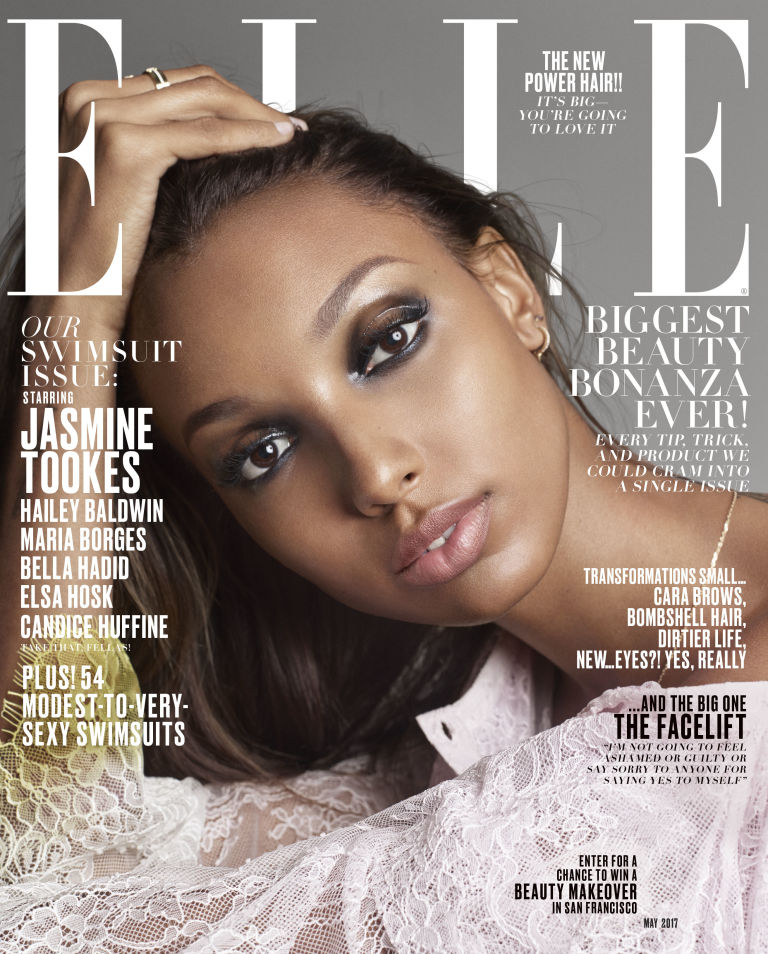 On her passion project
My goal has always been to create my own beauty line. I have such a unique skin tone—when I go on set, makeup artists have to use all different mixes of makeup to match my skin. I'd love to do a line that has different tones for everybody.
Elsa Hosk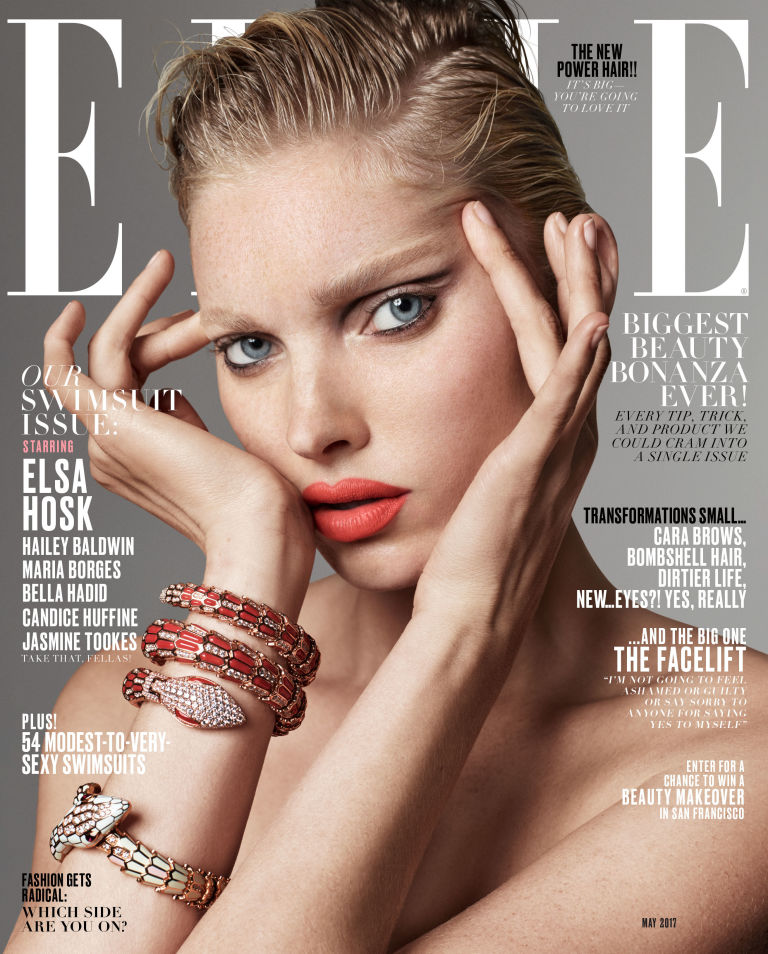 On learning from failure
When I came to New York [at] 20, I didn't know the level of professionalism required. You can't half-ass it because people will take your place. I screwed up many times and had to prove myself over seven years.
Hailey Baldwin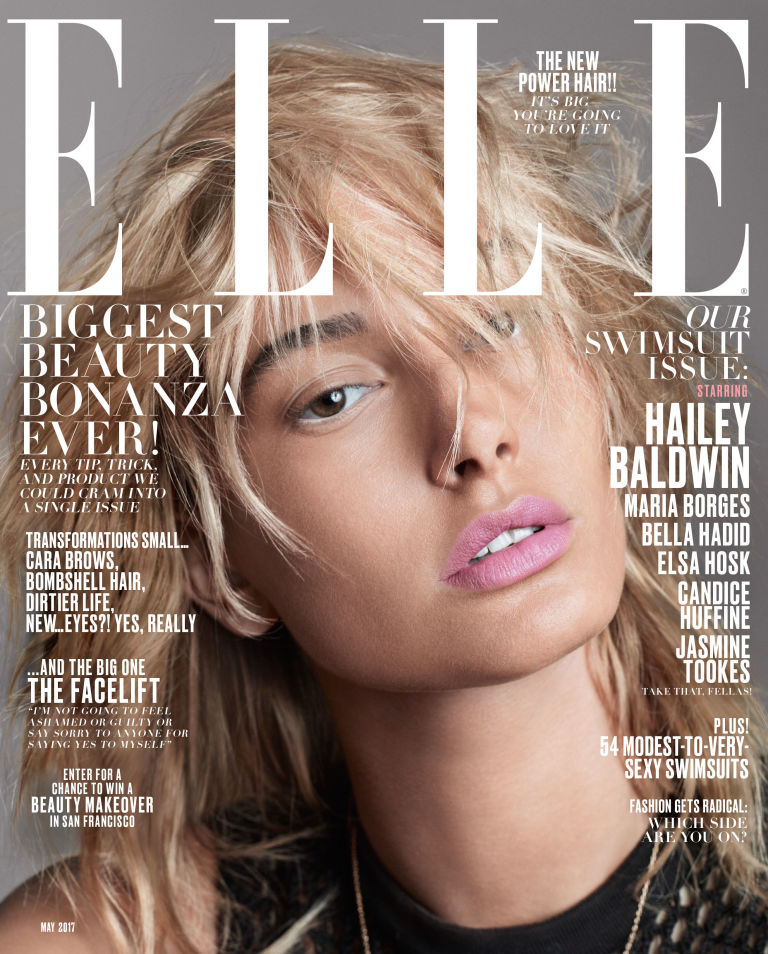 On industry misconceptions
People think it's all fun and glamorous, but it's a lot of work, a lack of sleep, and a lot of being by yourself, away from family. Travelling the world alone when you're 18or 19 is a lot.
Candice Huffine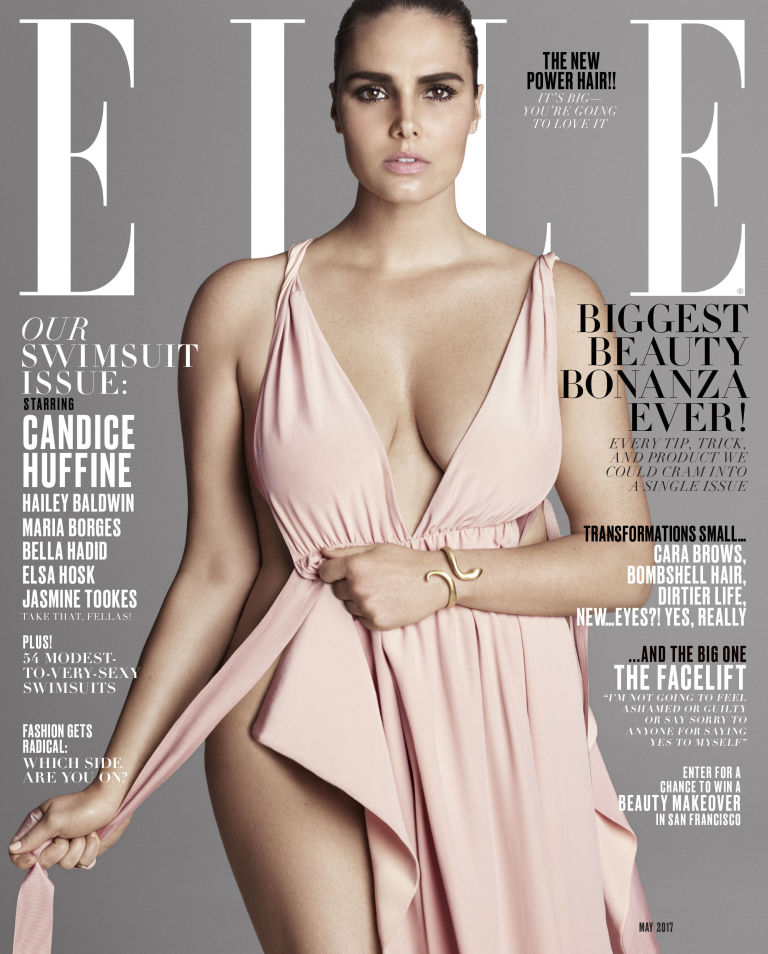 On finding your voice
Women have to come together in a way we haven't before. We're united and not standing for less than we deserve. It's about celebrating who we are and not backing down. It's not a time to be quiet.
Read the full article on the models in ELLE's May issue which will hit newsstands everywhere on April 18.
Photo Credit: ELLE