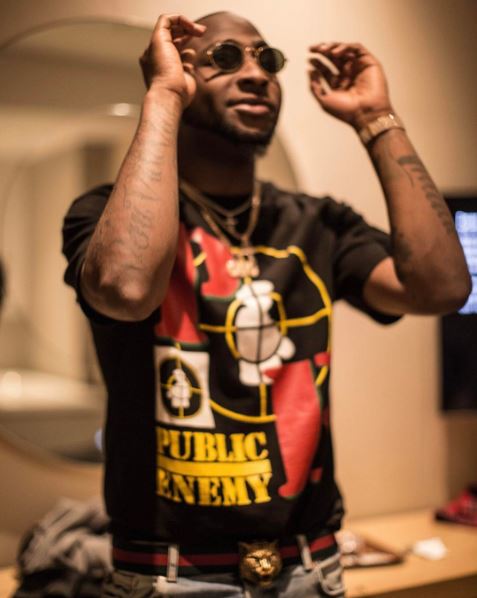 Music star Davido is one of the biggest stars out of Africa at the moment and ever since the Omo Baba Olowo came on the music scene in 2011 with "Dami Duro", he has been blazing hot ever since.
Recently, he has pushed himself to greater heights with global recognition – from a Sony deal to mega collaborations and magazine features – but for Davido, Africa is where his heart is.
In this interview with Guardian Life magazine, he talks about why Africa will always remain his focus, his ultimate goal as a musician, those never-ending rumours and more.
Read excerpts below.
On his deal with Sony: First of all, I didn't even want to take the deal because I didn't need it. I was doing tours all over Africa with 50,000 to 80,000, people so it was like why am I signing the deal? They tried to fix me up with a producer and I decided to come home, but I'm still signed to them, it's going good. They have realized how much potential is here because even when I am all over the world it is my African songs that even the oyibo people f*** with.
On his collaboration with Tinashe: The collaboration was as a result of the Sony deal. Don't get me wrong, Tinashe is a talented artist but it wasn't my style. My style is just the Nigerian style like I said before, I can't sing American music pass Chris Brown and Chris Brown cannot come and sing Nigerian music pass me.
On making music for the African market: I had to look at what I had, which was a whole continent. That is what all of those guys in America want. When you're over there all of them want to be here. We need to just know what we are worth.
On his baby mama drama: All those people out there saying I have too many babies, do you know how many babies they have killed? At least I can confidently say I have never told any girl to have an abortion. I am not saying having a baby without marriage is good, but to me babies are blessings.
On rumours about him: You know they always attack me, people always say s*** about me but I always hit them back with the music, which is the most important thing. People always say my dad is giving me money when was the last time my dad gave me money? All the kids came together, we bought our dad a N409 million car for his birthday.
On his goal as a musician: My goal would be to keep doing what I am doing and get to that legend status. I want to bring up other artists like Mayorkun, who dropped his single Sade. I am 24 now, I cannot be doing music when I'm 30, I'll probably drop two albums after this but I want to be done by the time I'm 29 or 30. I want to have a big media house and go into other things like filming. I know eight presidents personally so you can imagine what I can do, like youth empowerment.
Read more from the interview here.