Juliana "Toyo Baby" Olayode debunks Rumours of a Clash with Co-Star Funke Akindele-Bello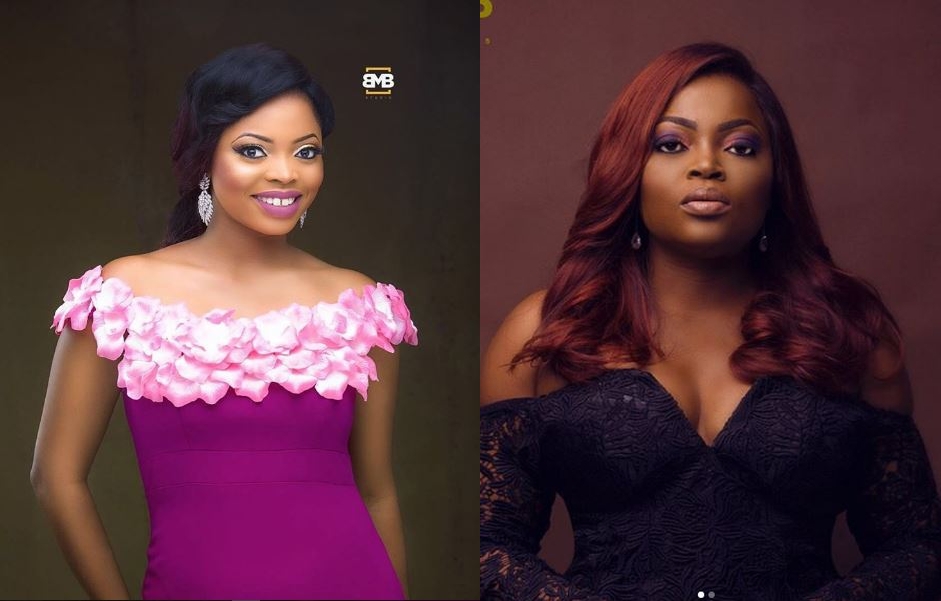 A couple of days ago there were rumours that stars of popular comedy series "Jenifa's Diary", Juliana Olayode and Funke Akindele-Bello had a clash during the current season of the series and would not be working together to finish the series.
Reports stated that Juliana Olayode, who acts the role of Toyosi on "Jenifa's Diary", had left the series.
Taking to social media to debunk the rumours, Juliana posted a photo of herself and Funke Akindele-Bello.
She captioned:
Hey Fam!
I apologize for responding late to the LIB post.
Please DON'T BELIEVE EVERYTHING you read on tabloids.
Several people have criticised me and some insulted me on something they know NOTHING about.
I didn't and would never unfollow Aunty Funke @funkejenifaakindele
Please read all my interviews, I hold her in high esteem and she's dear to my heart. My career profile is not complete without her.
Characters come and go in series. Even if you're not seeing Toyo Baby presently, SOP never said she's not coming back.
I hold nothing against those who have spread lies about me.
God bless you.
Juliana loves you all!
#dontbequicktojudge
#knowledge
#toyobaby