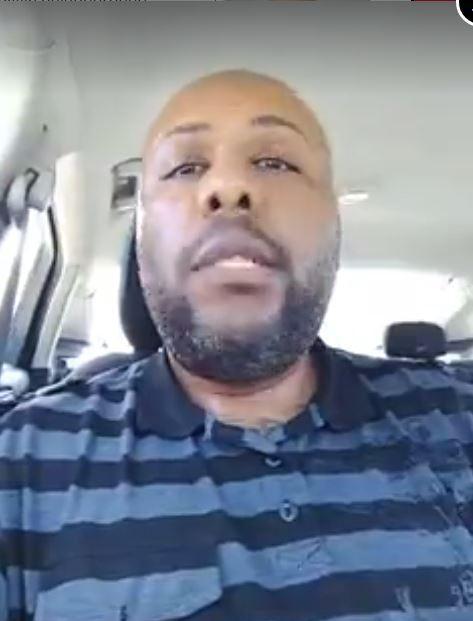 A man simply identified as Steve Stephens has been declared wanted for gunning down a 74 year old man somewhere in Cleveland while streaming the gruesome act live onto Facebook.
In the video, he alights from his car and walks up to the old man walking home and told him to say his girlfriend's name. Then he told the man, "she's the reason why all these is about to happen to you" before pulling the trigger and drove off.
Steve then puts a call through to a friend to confess what he had done, adding that he had killed 13 people because his girlfriend broke up with him. He also promised to continue killing until he is caught.
The victim was identified as Robert Godwin Sr. and Police are currently searching for the Stephens who is currently on the lam. The incident has been trending on social media with loads of people condemning the act while urging the police to find him before he claims another victim:
How could someone just randomly shoot someone? Then a 74 year man. So crazy & sad! ???. #Cleveland

— Dave S (@alyxje) April 17, 2017
Rip to sir Robert Godwin, upset he had to go in such a horrific way. I hope he gets the justice he deserves. #Cleveland pic.twitter.com/sUyC6YF2om

— meagem. (@masokisst) April 17, 2017
While Googling the whereabouts of the #Cleveland shooter, please spare a thought for the family that lost their dad in such a horrible way. https://t.co/Wpd8m5AYpB

— Patty Marvel (@PattyMarvel) April 17, 2017
Yo @NSAGov, you spy on innocent American citizens 24/7 to keep us safe, right? Why can't you find the #Cleveland shooter? Useless.

— Josie Wales (@JosietheOutlaw1) April 17, 2017
Read Stephens' chilling last posts on Facebook