Hello BellaNaijarians!
The weekend is almost here, and the list of all the exciting events happening this weekend is ready.
Scroll through to see.
For all the events happening near you, be sure to follow @bnrsvp on Instagram.
**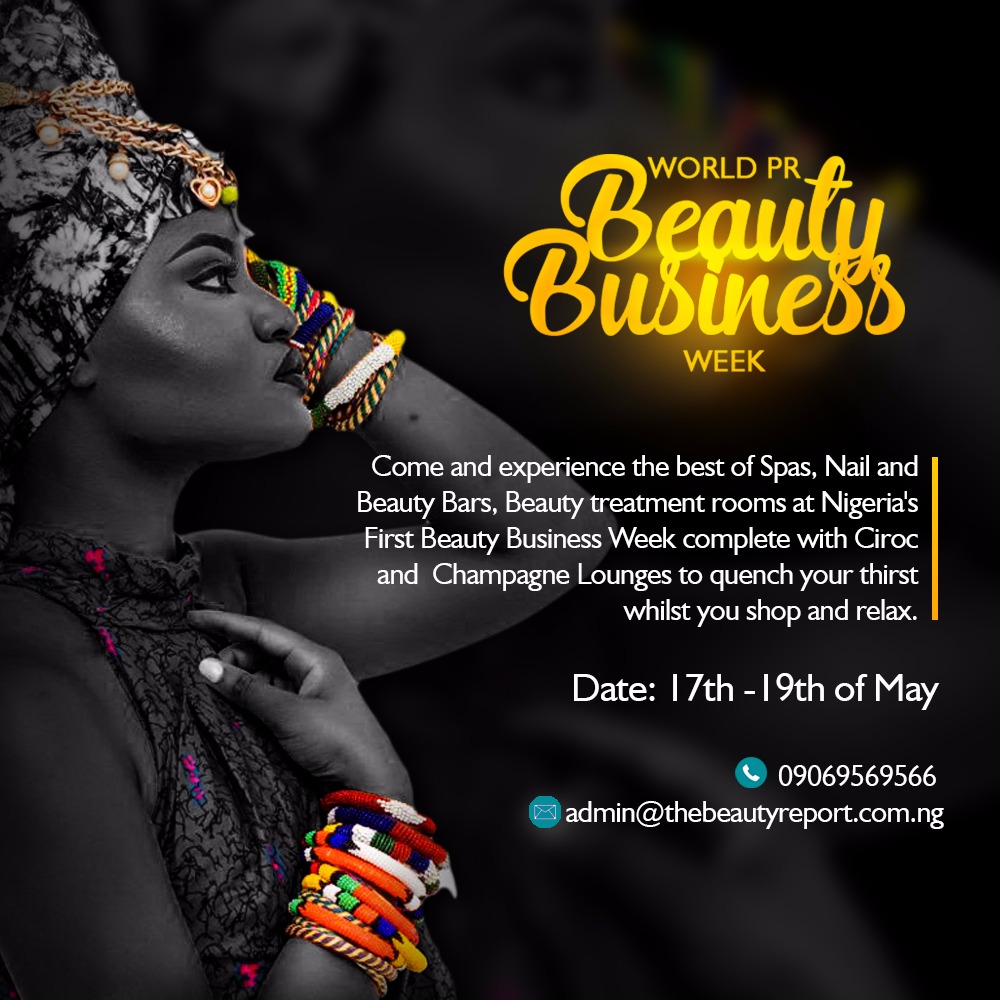 Mercedes World PR Beauty Business Week
Date: Wednesday – Friday, May 17 – 19, 2017
Venue: Mercedes-Benz Showroom, Victoria Island, Lagos.
RSVP: [email protected]
---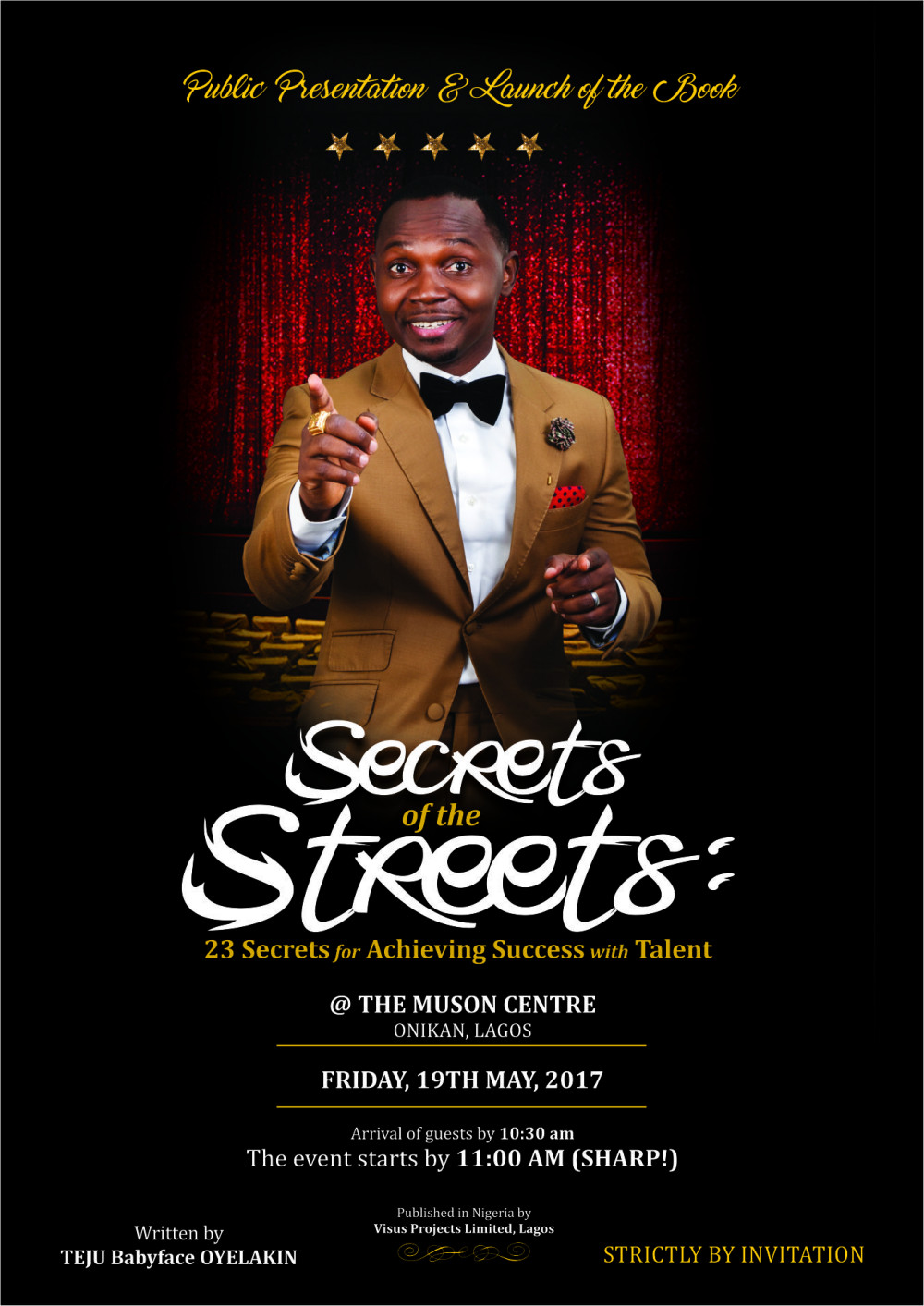 Secrets of the Streets Book Launch
Teju 'Babyface' Oyelakin, the Executive Producer and Host of the Popular television show, The Teju Babyface Show, is set to officially launch his book "Secrets of the Streets".
Date: Friday, May 19, 2017
Time: 11AM
Venue: MUSON Centre, Onikan, Lagos.
To register to attend the official Book Launch / Mentoring Session with Teju Babyface, go to https://goo.gl/forms/qFmr9bl7Tjxcz2eo1
---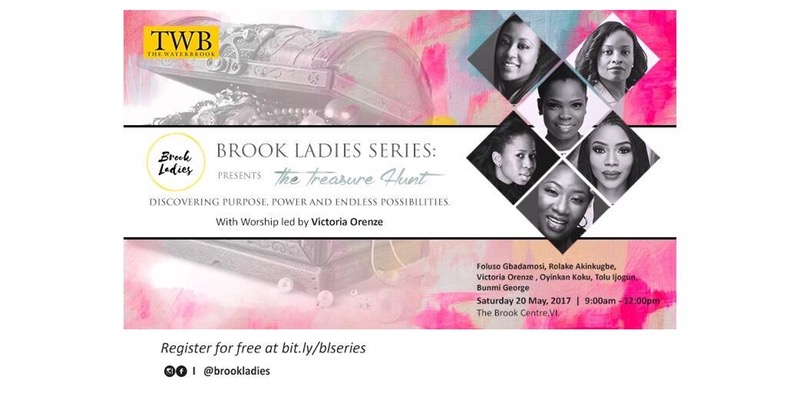 ​Brook Ladies Series Presents 'The Treasure Hunt'

Are you searching for something deeper? Have you ever wondered what Gods plan for your life is? Do you feel lost in an attempt to navigate life's journey? Do you desire spiritual gifts? The brook ladies series is excited to present a Spirit-filled breakfast meeting unlocking Purpose, Power and Endless Possibilities.
Date: Saturday, May 20, 2017
Time: 9AM – 12PM

Venue: Plot 12 Adeniyi Coker Road, Dideolu Estate, Victoria Island, Lagos
Register for free at bit.ly/blseries
---
Reach Your Greatness Entrepreneur Summit
Do you want to achieve a more meaningful life and leave a lasting legacy? You will learn critical keys to building a successful business from top leaders in the industry.

Date: Saturday – Sunday, May 20-21, 2017
Venue: Crystal Gateway Marriott, 1700 Jefferson Davis Hwy Arlington, VA 22202
More Information: http://www.reachyourgreatness.org/
---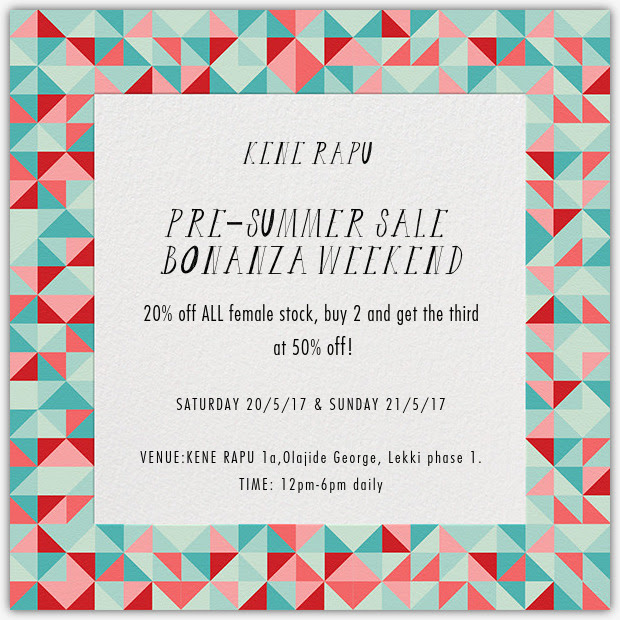 Kene Rapu Pre-Summer Bonanza Sale
Date: Saturday – Sunday, May 20 – 21
Time: 12PM – 6PM Daily
Venue: Kene Rapu Showroom, 1a, Olajide George St, Lagos, Lagos, Nigeri.
---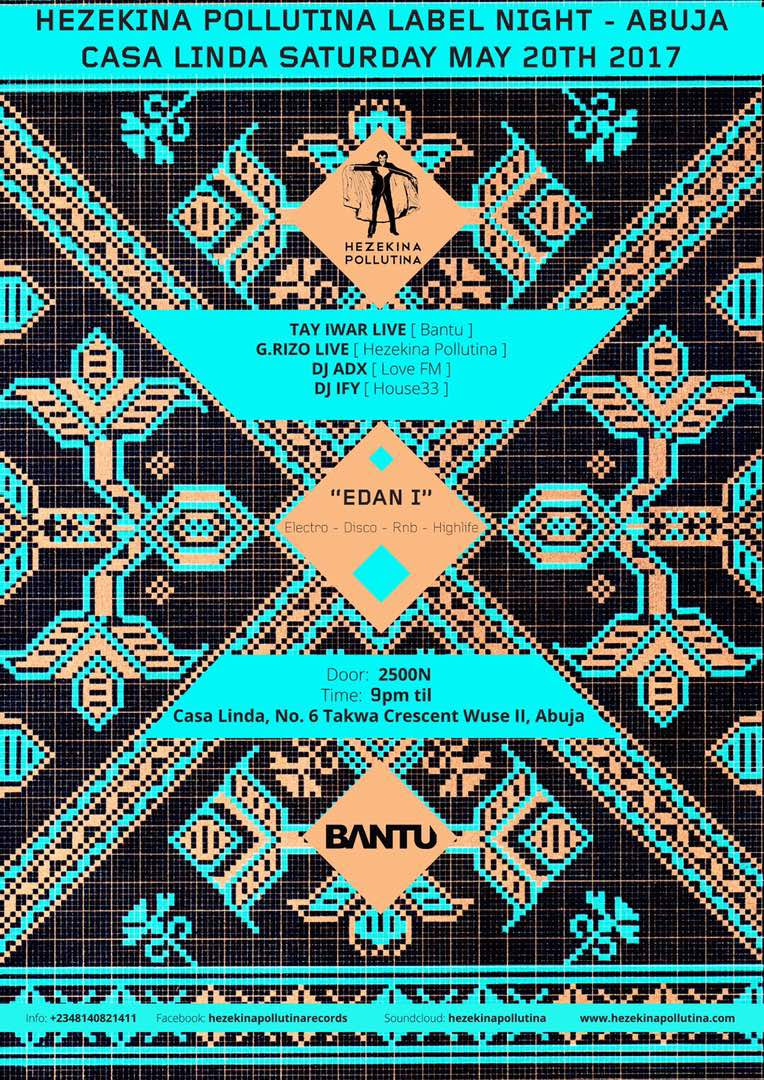 Hezekina Pollutina
If you are a lover RnB, Disco, Highlife, House and Electronic music, you will not want to miss this event. Presenting you pure musical artistry by Tay Iwar (Live), Electro queen G.rizo, DJ ADX and DJ Ify.
Date: Saturday, May 20, 2017
Time: 9PM
Venue: Casa Linda, 6, Takwa Crescent, Wuse II, Abuja
Fee: N2,500
---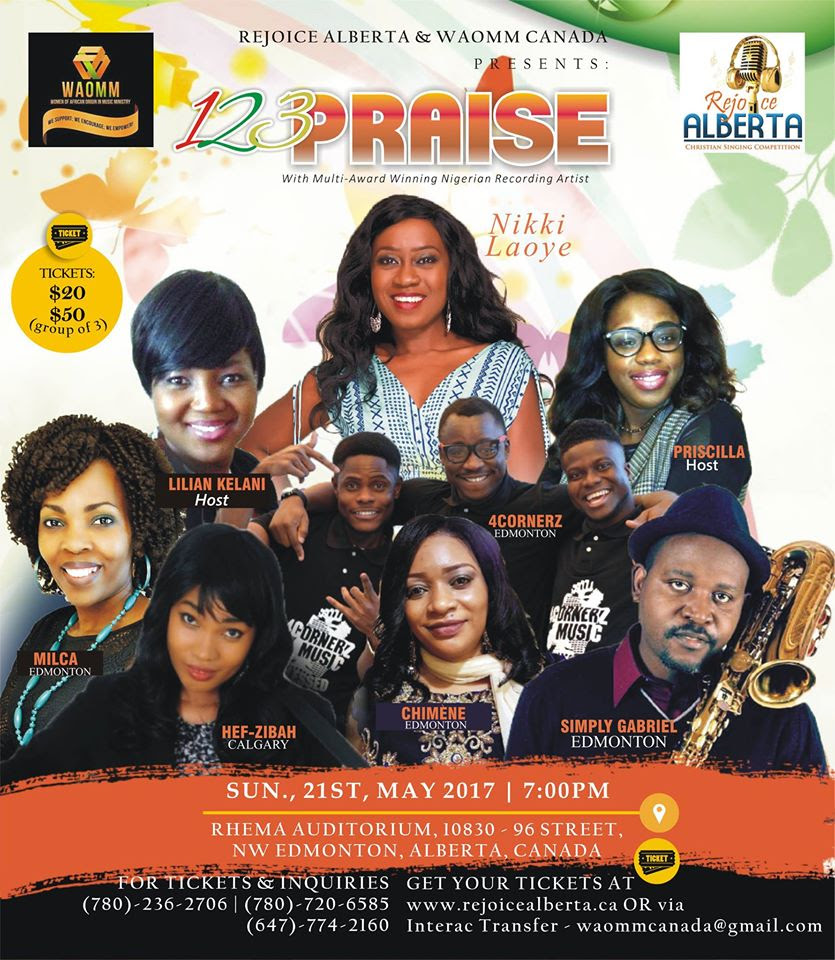 1 2 3 Praise
Be our guest in this Holyghost filled, unprecedented, earthshattering, heavenly, powerful, flavoured, indigenous, dimensional, massive, comprehensive, unlimited, unique, specially and strategically packaged for you!!
Date: Sunday May 21, 2017
Time: 7pm
Venue: Rhema Auditorium, 10830 – 96 Street, New Edmonton, Alberta, Canada.
Ticket: $20 dollars only and $50 dollars for a group of 3
---
The Ask Series
The Waterside Ikoyi, an exclusive luxury lounge hosts a new and very exciting conversational series known as "The Ask Series": a weekly interactive session convened by Belfry Africa featuring leading lights from various sectors.
Date: Wednesday, May 24, 2017
Time: 4PM
Venue: The Waterside Ikoyi, 1st floor, The Westwood Hotel Ikoyi, 22 Awolowo Road, Ikoyi, Lagos.
To follow conversations on the event for the month of May, use the hashtags: #TheAskSeries, #ConvosatTheWaterside, #AskToyosiPhillips, #AskKateHenshaw, #AskChrisUbosi.