The Delicious Culture of Lagos Island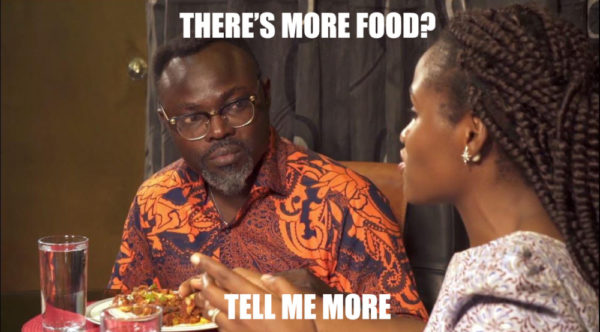 Lagos Island is known for many many things. The hustle and bustle, the culture, the rich history… from the excellent matriarch Tinubu Square is a named after, Efunroye Tinubu, right down to the busy markets of Isale Eko that have been around for a long time then down to the National Museum that reminds us where we're coming from through historical monuments. Bunmi of Delicious Naija went to this significant part of Lagos to explore an integral part of our culture… the food!
A trip to try out Terra Kulture's acclaimed Asaro (Yam pottage) and Efo-Riro was on Bunmi's list, understandably. The space that boosts Nigerian arts and culture gave her an authentic food experience that has us salivating too. After this, Bunmi was welcome into the lovely family of the comedian, MC Abbey. Jumoke Olopade, the wife and MAGGI star of the episode explains why buying and cooking in bulk helps ease stress of a hectic Lagos life. There are so many good market tips on what plantains to buy, tomatoes, spring onions and whether green beans should snap or not in this episode.
The gorgeous Jollof Spaghetti & Gizdodo that comes out of the episode has us pulling out pots in our own kitchens. It was so good it had Jumoke dancing in the kitchen! MC Abbey and Jumoke believe that the secret to a happy home is good moments and time aside for family… we agree!
Catch up on this episode… and others, on Maggi Nigeria's YouTube page.
—————————————————————————————————————–
Sponsored Content