Hey BellaNaijarians!
A couple of days ago we announced a super exciting opportunity for our BNers in London to attend the London premiere of an anticipated new movie – Isoken. It was an opportunity for the BNer to attend (with a friend) as well as mingle with the star-studded cast and it was super easy to win the contest. 
BellaNaijarian Nana Kennedy-Kwofie was the lucky BNer to scoop up that opportunity and she had so much fun at the premiere. She documented her day on @bellanaijaonline Instagram and she's also sharing more details with us below.
Read her exciting experience below.
Did you miss the official photos from the premiere? Check it out HERE.
***
Hello fellow BellaNaijarians, Nana Kennedy-Kwofie here! I'm coming to you from London and very excited to share my glamorous experience attending the star-studded premiere of Jade Osiberu's Isoken!
A few days ago I saw a competition here on BellaNaija to win tickets to attend the premiere of Isoken a move by Jade Osiberu and JUMPED at the chance to enter.
I've been a fan of Osiberu's work since I saw the series 'Skinny Girl in Transit' and given how much I enjoyed that series I was sure the movie would be great. I was further convinced when I saw the hilarious trailer for Isoken. I wrote my submission and luckily I won!
On the day of the Isoken premiere and I was EXCITED! You see, this was my FIRST time ever attending a movie premiere. I got premiere ready and wore a beautiful Kente detailed dress.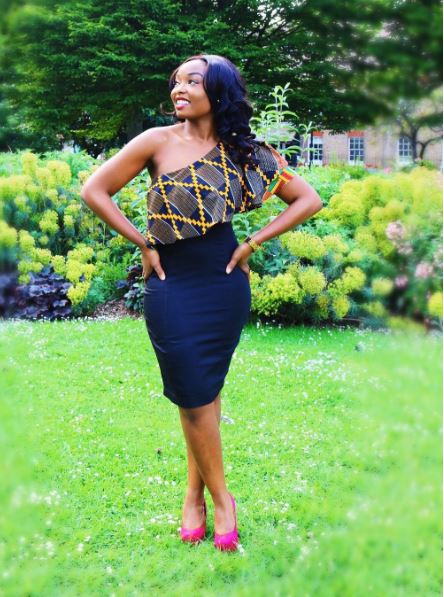 Feeling good and dressed to impress I arrived at the Empire Cinema at Leicester Square at 7 pm.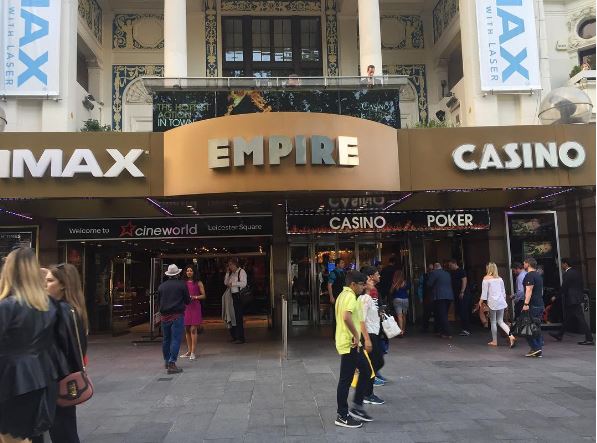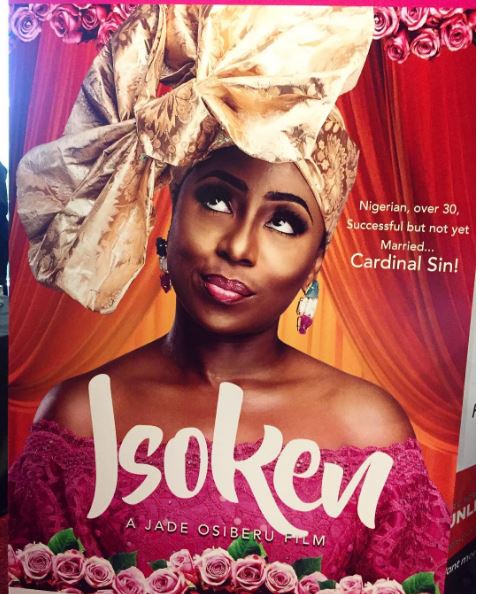 Once inside I met the mastermind behind Isoken and several other series, Jade Osiberu! She was so friendly but most of all excited to finally see Isoken on the big screen.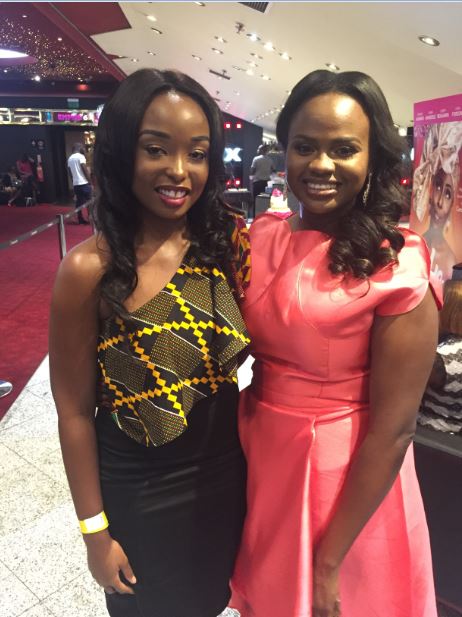 It was a red carpet affair, all the stars on the carpet looked AMAZING!
I was also able to meet and speak to a few stars of the show.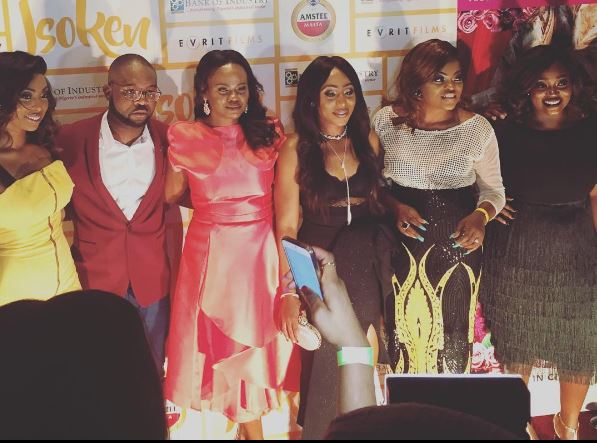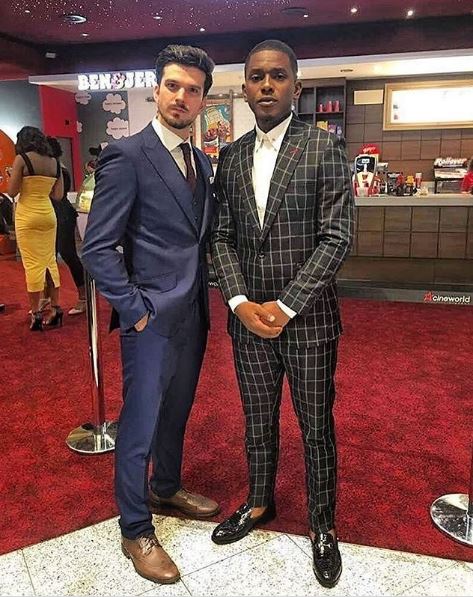 ME and the stars!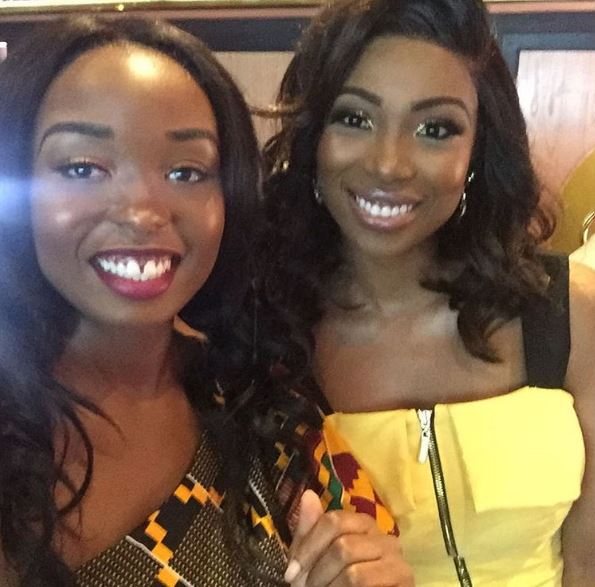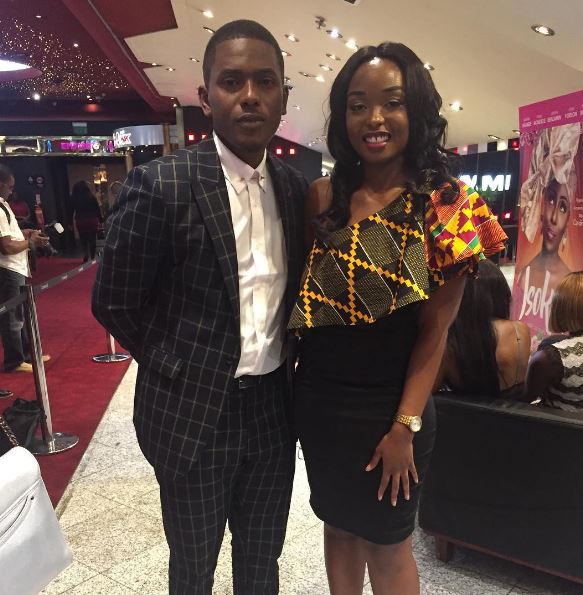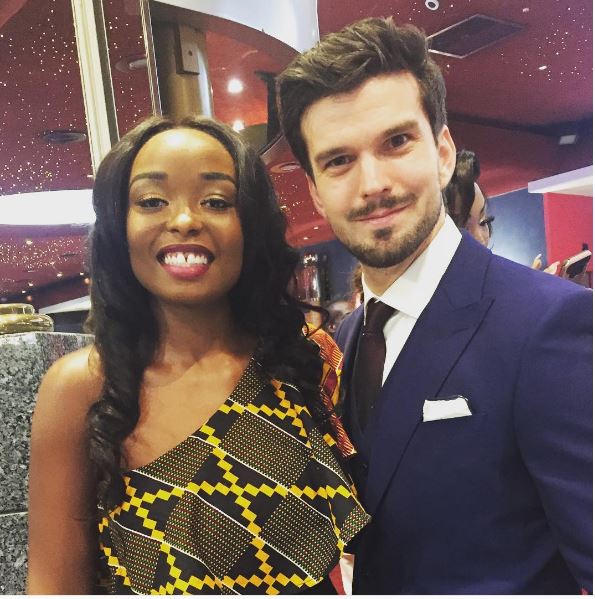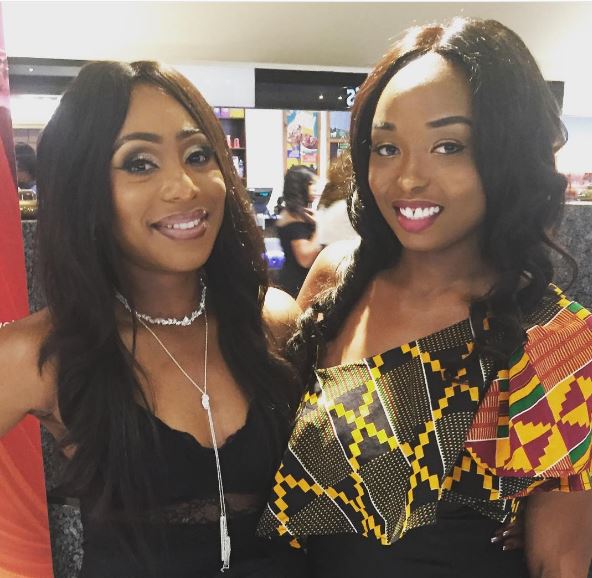 After a few pictures, we went into the cinema hall and it was MOVIE TIME
The movie ended with a (well deserved) round of applause and then the audience had an opportunity to talk to the cast.
Final thoughts: While I don't want to reveal too much Isoken I will say this, you WILL be missing out if you don't watch this movie. There were SO MANY great moments, all of us in the audience reacted and cheered at several points during the movie. As a content creator, I really appreciated the beautiful cinematography and all stylistic choices, even down to clothing and colours. Isoken is a visually pleasing portrayal of a situation a lot of African women face: the pressure to get married. It is hilarious, heartfelt and a MUST-SEE movie.
And luckily, now you can also watch Isoken in 15 cinemas across the UK! I really hope you all watch Isoken, I personally recommend it 🙂
I had such a wonderful time at the premiere and must say a HUGE thank you to BellaNaija for the opportunity ❤️
***
Isoken is currently showing in the UK across 15 cinemas and it will be showing in Nigeria soon!