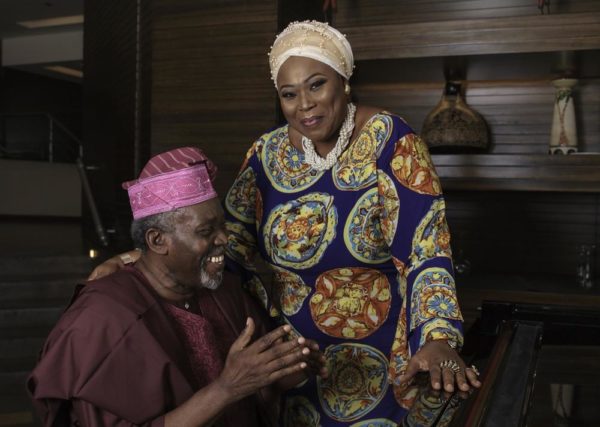 There's a new and exciting Radio soap opera titled LAGOSA brought to you by The Content Factory that will be premiering exclusively on BN.
Olu Jacobs will be playing the role of Olorugun, the boss of all bosses. A globally revered billionaire who holds Eko Atlantic in his firm grip.
Mama Safinatu, the wife of Olu Jacob's character, Olorogun, is played by Famaina Buyengum. She gives the Northern listeners a sizzling performance as the wife of the most powerful man in Eko Atlantic.
45years of marriage and look how romantic they still look. Famaina plays the traditional submissive wife who appears to have no voice, but is that really the case?
LAGOSA is a proudly Nigerian audio soap opera that will be premiering on BN on Democracy Day – May 29th. It features a stellar Cast, who bring the exciting story alive in your ears!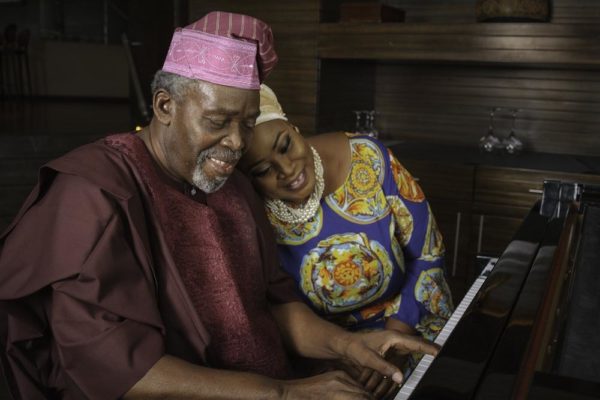 Photo Credit: Ayo Bello Visuals Styling