Shirley Frimpong-Manso's Film "Potato Potahto" to Premiere at #CannesFilmFestival | Watch Trailer + Get the Scoop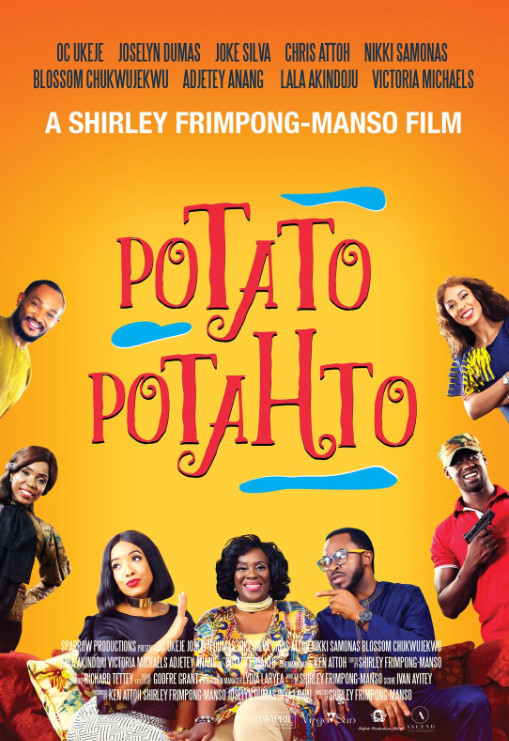 Founder of Ascend Talent Management Inya Lawal and multiple-award winning producer Shirley Frimpong-Manso merged creative minds to produce this engaging romantic comedy titled 'Potato Potahto'. The movie stars OC Ukeje and Joselyn Dumas and features a stellar cast which includes; Joke Silva, Chris Attoh, Kemi 'Lala' Akindoju, Blossom Chukwujekwu amongst others.
The refreshingly fun and entertaining movie has been tipped by international distributors as a global box office gold mine. With an unexpected plot twist, comedy gold and a stellar lineup, Potato Potahto is already set to be one movie that will keep people talking for a long time.
Its first screening will be at the world's largest film festival, the Cannes Film Festival on Wednesday, May 24, in France. After which it would be screened in Ghana, South Africa and Nigeria before a grand European and Asian cinematic release tour before it's North American release all in 2017.
Movie stars OC Ukeje, Joselyn Dumas, Joke Silva, Kemi 'Lala' Akindoju, Blossom Chukujekwu and Chris Attoh will all be in France for the premiere.
Potato Potahto is about a divorced couple who decide to share equal space in their ex-matrimonial home and soon realise that the ingenious idea is easier said than done. Bent on flexing their egos and scoring points, the two implore various hilarious tactics that soon inflames emotions and turns an already complicated situation into a roller coaster ride.
Watch trailer