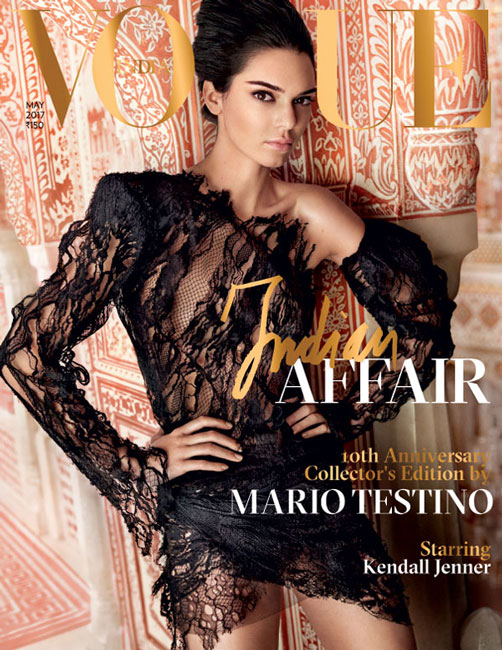 14 Vogue covers down but Kendall Jenner is just getting started. The supermodel is the cover star for Vogue India's May issue, the issue which also celebrates the magazine's 10th anniversary.
Shot by renowned photographer Mario Testino, Kendall praised Mario who she mentions is one of her "favourite photographers." "He has such a young personality and I love working with him. This will probably be my most memorable shoot with him because I flew all the way down to India for it," she said.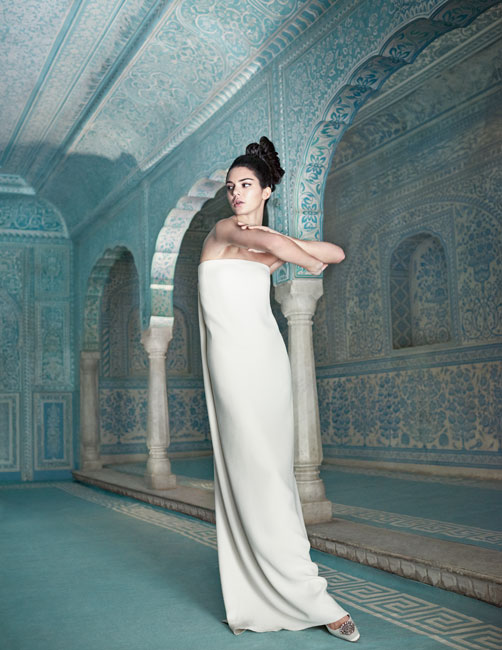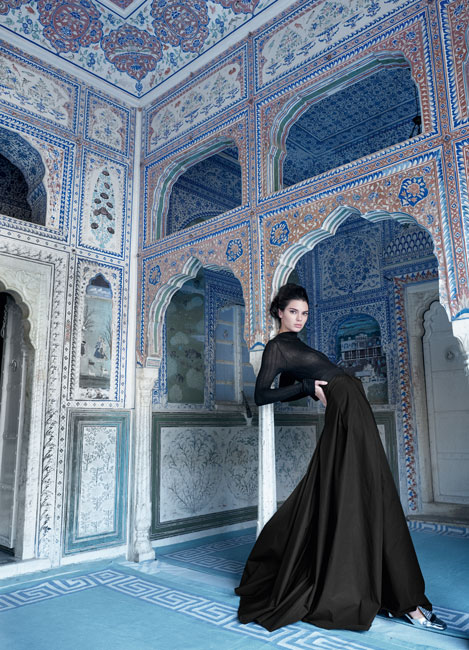 Priya Tanna Editor of Vogue India wrote about the issue in her "Editor Letter," she said;
Producing this issue has been like working on a block- buster movie—exciting, filled with nerves and thrills, and featuring the biggest stars in fashion in leading roles— Vogue India, along with superhero photographer Mario Testino, whose direction steered this issue, and cover girl Kendall Jenner, who undoubtedly is this generation's most followed and photographed millennial. Add to it make-up maven Charlotte Tilbury as well as a star cast that includes Katrina Kaif and Sushant Singh Rajput, with new talents such as actor Sean Penn's actor-turned-model son, Hopper Penn, making his India debut with Indian-Australian model Kelly Gale.

The result has been spectacular. It has also reinforced why I've loved fashion magazines all my life and, in particular, Vogue. I hope this issue gives you a chance to treat your senses to something so incredibly unforgettable and beautiful that it stays with you forever.

Over the 100 pages of people and fashion shot by Testino, you'll be drawn to his technicolour, vivacious and delectable version of India. The images capture the old versus the new—Kendall in Rajasthan and Kelly in New York, avant-garde fashion on one hand and royal portraits captured at a traditional wedding on the other. This is a collector's issue.
Read the interview in Vogue India's May 2017 issue out on stands.
Photo Credit: Vogue