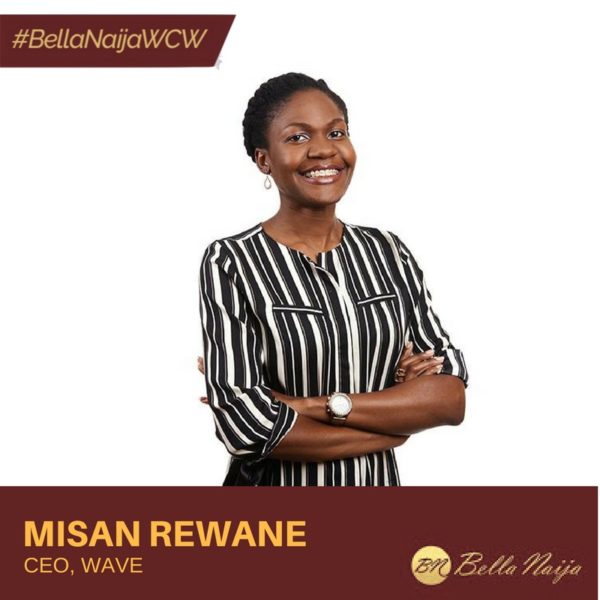 One of the challenges of the education sector in Nigeria is the lack of necessary training on the skills required to function in the available jobs, and our #BellaNaijaWCW this week is changing that.
Misan Rewane, in 2013, along with fellow West Africans who were passionate about tackling youth unemployment in the region, founded West Africa Vocational Education (WAVE).
WAVE tackles youth unemployment by identifying motivated but underserved West African youth, training them on crucial employability skills, and connecting them to entry-level job opportunities.
Misan was born and raised in Nigeria and went on to obtain a degree in Economics from Stanford University. She then worked with the The Monitor Group in management consulting. Thereafter, she supported aspiring Ivorian entrepreneurs through TechnoServe's Business Plan Competition and developed a scholarship administration model as a consultant with the Center for Public Policy Alternatives in Nigeria.
In 2011, she won the 7-Up Harvard Business School Scholarship and during the course, she interned with Bridge International Academies. It was also during her MBA that she connected with fellow socially-minded Africans to discuss ways to tackle youth unemployment in the region, culminating in the WAVE model.
"The path I have chosen is a battle at times but stories like Mary Ibe's give me strength. Ibe was one of our trainees who, within one month of starting a post- WAVE training job as a trainee chef in the mid-sized hotel where we placed her, was promoted to Food and Beverage Lead in charge of a staff of 10. Over 100 hours of training helped to develop Ibe's problem-solving, critical-thinking, communication, customer service and teamwork skills.

There are over 43 million people like her in Nigeria and I intend to find them, train them and place them in jobs that can transform their income and livelihoods. With faith, the support of family and friends, a fantastic team and of course, funding, we will get there!" she told Ventures Africa in 2014.
Misan is a Draper Richards Kaplan Foundation entrepreneur, a GLG Social Impact, Rainer Arnhold, Echoing Green, Cordes and New Voices Fellow.