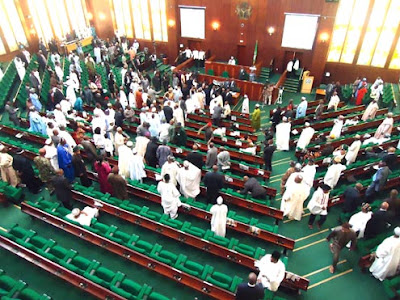 House of Representatives member Linus Okorie (Ohaukwu/Ebonyi Federal Constituency) has proposed a bill granting full amnesty to treasury looters, Daily Trust reports.
The law, if passed, will grant looters immunity if they disclose their loot before a specified time.
According to Okorie, the bill seeks to allow all Nigerians and residents, who have acquired money or assets outside the system legally or illegally to openly declare such within a set time frame, pay tax/surcharge and compulsorily invest the funds in any sector of the Nigerian economy.
The tax would be remitted to the federation account, while the surcharge would be remitted directly to specific agencies towards the agricultural and infrastructural development of the nation.
The proposed law is titled "A Bill for an Act to establish a scheme to harness untaxed money for investment purposes and to assure any declarant regarding inquiries and proceedings under Nigerian laws and for other matters connected therewith."
The scheme is expected to last for three years if granted, although the Federal Government may choose to extend it.