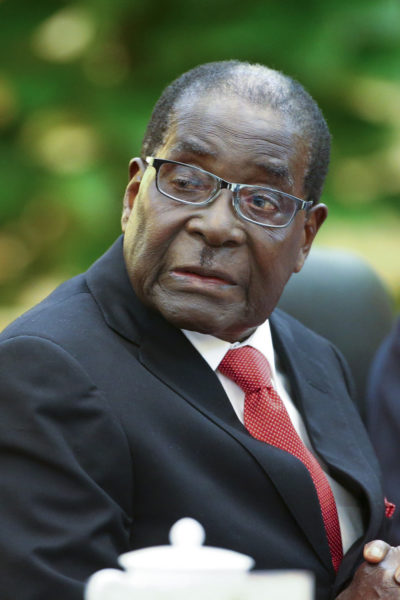 The 93-year-old Zimbabwean President, Robert Mugabe, has launched a nationwide 10-venue speaking tour aimed at getting support ahead of elections next year when he plans to seek office again.
Mugabe, who recently left the country for medical checks in Singapore reportedly spoke for an hour and a half at a rally outside Harare.
The ruling ZANU-PF party is reportedly divided over Mugabe's successor, while opposition parties are in talks to unite to try to oust him in the election.
"We want our party to remain united and not divided. If you are a real ZANU-PF member, be true to your party," Mugabe said at the rally.
He urged those seeking to succeed him to be at peace claiming the time will come for them to rule.
ZANU-PF officials say Mugabe is focusing on youth issues at the series of "interface rallies" in each of Zimbabwe's 10 provinces.
Mugabe whose health according to reports has deteriorated recently stood up throughout his long speech on Friday according to NAN.
Mugabe has ruled since independence in 1980, and ZANU-PF is often accused of election rigging and voter intimidation.