Acting President Prof. Yemi Osinbajo, Aliko Dangote & More to Attend the 2017 Nigerian Bar Association Annual General Conference | Aug 18th – 24th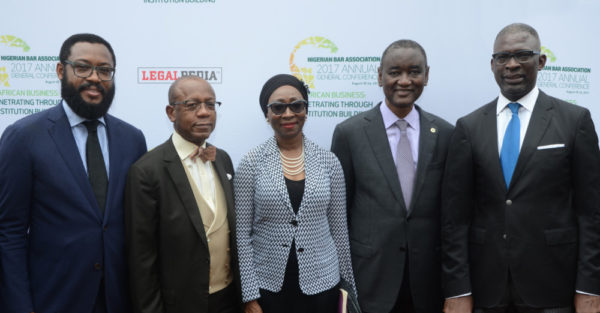 The Nigerian Bar Association (NBA), Africa largest body of lawyers with over 100,000 members, has unveiled the conference theme and logo for its 2017 Annual General Conference (AGC).
Date: Friday, August 18th – Thursday, August 24th, 2017
Venue: Landmark Centre, Lagos
Theme: African Business: Penetrating through Institution Building.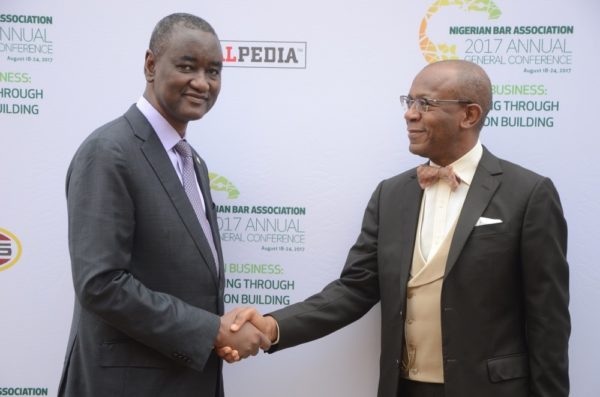 Speaking during a press conference organized to announce details of the AGC, Abubakar Balarabe Mahmoud (SAN), President of the NBA, stated that the conference will be graced by a host of local and global thought leaders drawn from various spheres of influence including Acting President, Prof. Yemi Osinbajo SAN; former prime minister of Georgia, Nika Gilauri; consultant guru, Ram Charan; Attorney General of Ghana, Gloria Akuffo; as well as Forbes Africa's Richest Man, Aliko Dangote; amongst others.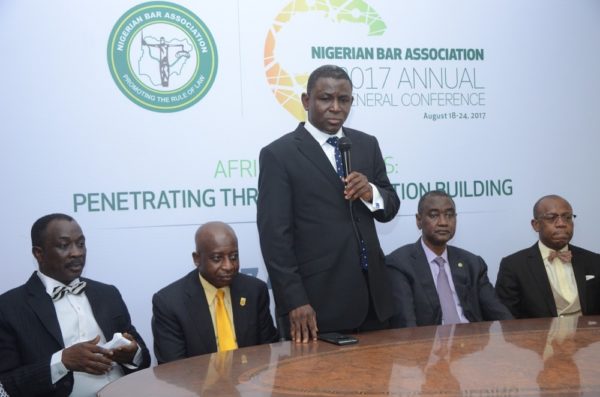 According to Mahmoud, the 2017 AGC will be a face-changing legal and business forum that will inspire, teach and challenge members of the Bar to take their place in bridging the growth gap between the Bar and the business world.
He said; "We are pleased to announce this year's NBA AGC. It promises to be a game changer for our dear continent because key figures from the local and international scene will converge in Lagos to deliberate on building enduring institutions to accelerate growth in Africa's business space".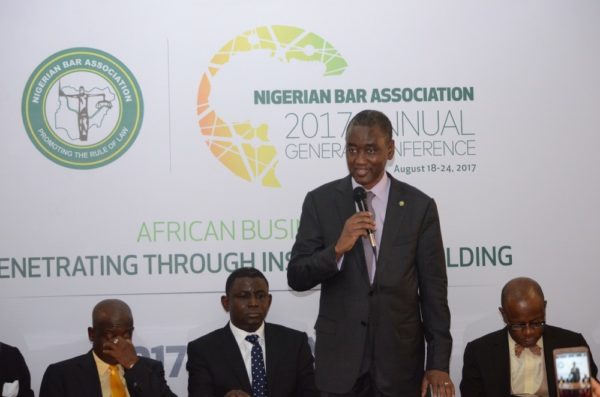 "Having strong institutional structures is critical if Africa is to harness the numerous opportunities available to the continent hence the NBA's decision to focus on creating institutions for African business," he continued.
Also speaking on the conference was Prof. Konyisola Ajayi (SAN), the Chairman, Technical Committee for Conference Planning (TCCP), who expressed confidence that this year's edition will deliver on its promise of setting the agenda not only for the Nigerian economy but also Africa's business space.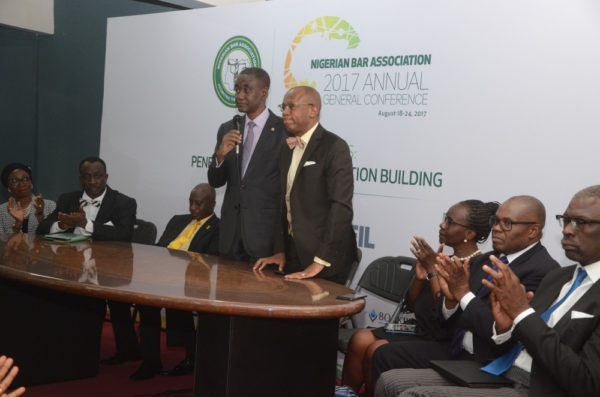 He said: "The NBA Conference has over time become a melting point of intellectual and policy shaping discourse. This year is going to be no different as we expect more than 5000 delegates. We have just launched our new websites which will leverage cutting edge technology to cater for all conference enquiries, registration and hotel bookings, at the click of a button so we are confident that registration will be seamless and stress-free".
While calling on interested participants to take advantage of the website to register for the conference, he added that all conference delegates will receive free tablets, pre-loaded with, the Legalpedia App, Nigeria's most comprehensive law report, as well as other legal software's that will enable lawyers' access and monitor recent updates in Nigeria's legal scene. The tablets will also be preloaded with the conference materials.
The conference will kick-off with a Jumat Service for Muslim members of the NBA on Friday, August 18th while on Saturday, August 19th, there will be an NBA Novelty Football match. A special thanksgiving service will hold for Christian NBA members on Sunday, August 20th, while the conference proper will run from Monday, August 21st to Thursday, August, 24th, 2017.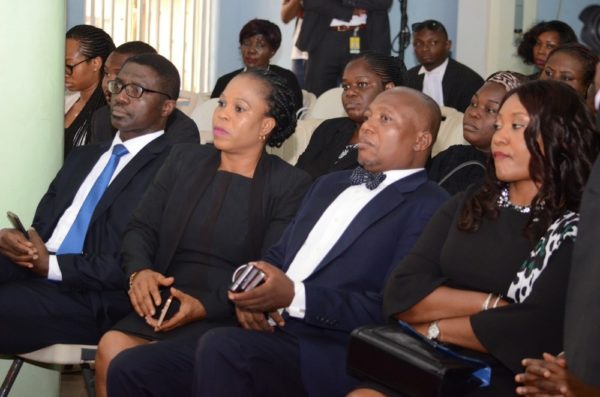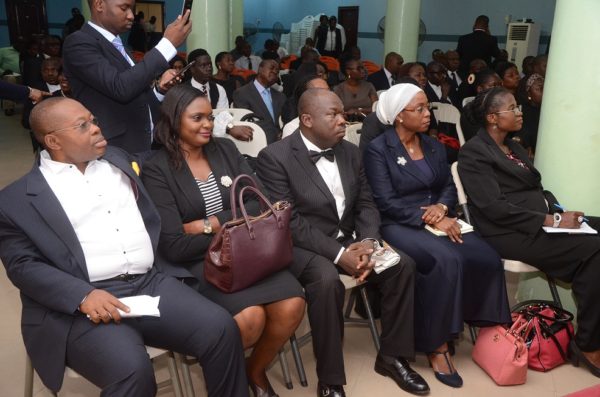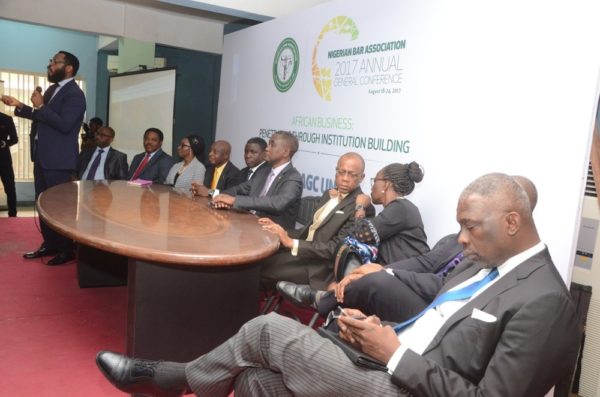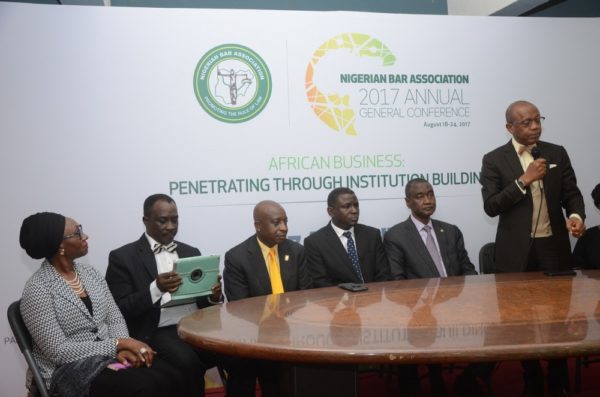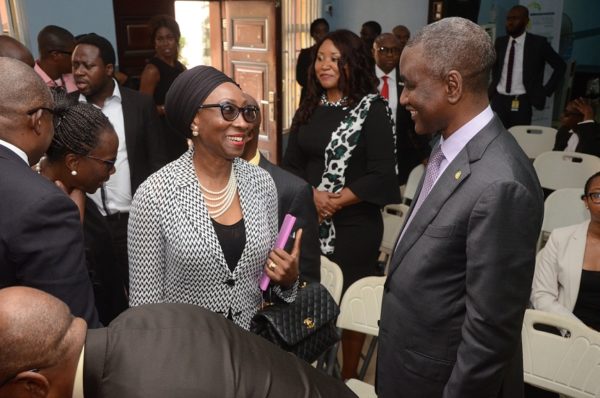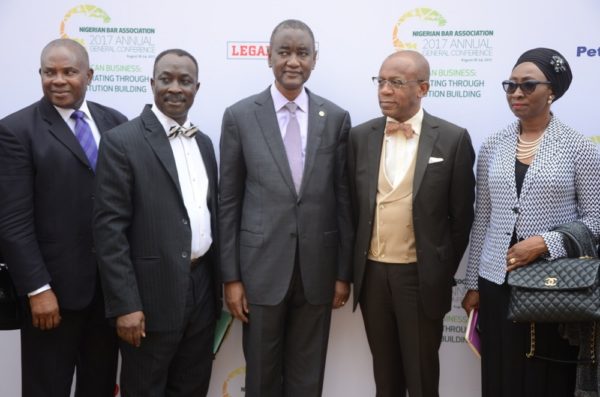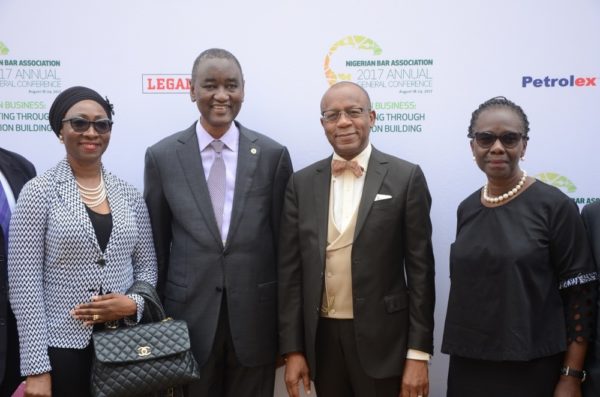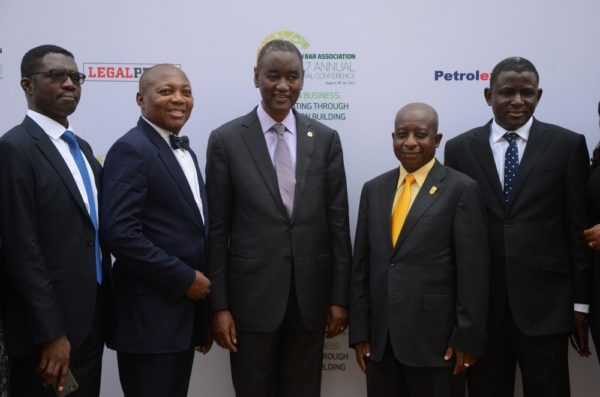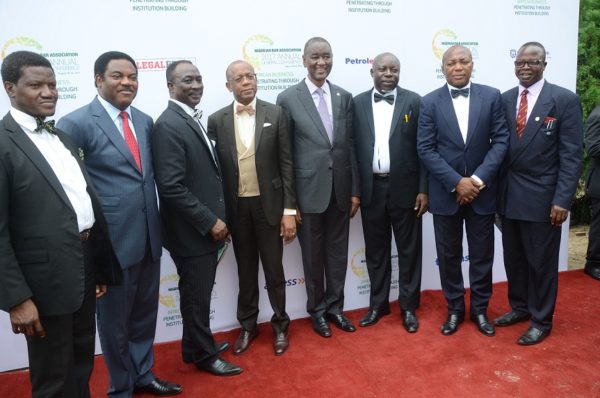 ————————————————————————————————————
Sponsored Content