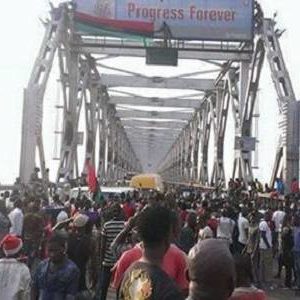 The coalition of Northern youths has urged the Federal Government to initiate the process for a peaceful referendum to allow the Igbos go, Punch reports.
"We urge the Federal Government of Nigeria as a matter of urgency to initiate the process for a peaceful referendum to allow the Igbo to go. Let them go. We restate our determination and commitment to ensuring that the North will never partake in any contrived arrangement that would still have the Biafran Igbo as a component.
"We reiterate our call on Nigerian authorities and recognised international bodies such as the ECOWAS, AU and the UN to hasten the initiation of the process for the final actualisation of the Biafran nation and with it the excision of the Igbo out of the present federation," Abdul-Azeez Suleiman, the spokesperson of the group said.
The group who had on Tuesday given Igbos an ultimatum to leave the region unless "major moves shall be made to reclaim, assume and assert sole ownership and control of these landed resources currently owned, rented or in any way enjoyed by the ingrate Igbos in any part of Northern Nigeria" has claimed that their words were mischievously distorted.
"We are today compelled to make this further statement to clarify our stand on some issues that trailed the Kaduna Declaration made on Tuesday. After meeting to review the fallout of that Tuesday's declaration, our groups have arrived at the following fundamental observations: That some elements have for reasons best known to them, mischievously distorted the intent of our original script by alluding to such words as 'violence,' 'threat,' 'war,' and 'mass action' to it.
"We find this mischievous because as cultured, thoroughbred northerners we have never anywhere and at any time, under whatever circumstances, called anybody to violence as a means of conflict resolution. In strict observance of that tradition we never employ violence as a means of pursuing our interest and at every opportunity, we opt for peaceful engagements and implore people to eschew violence in all its ramifications," the group said.
The Federal Government had on Thursday urged all well-meaning individuals and groups in the country to ignore all forms of threats issued by geo-political groups.