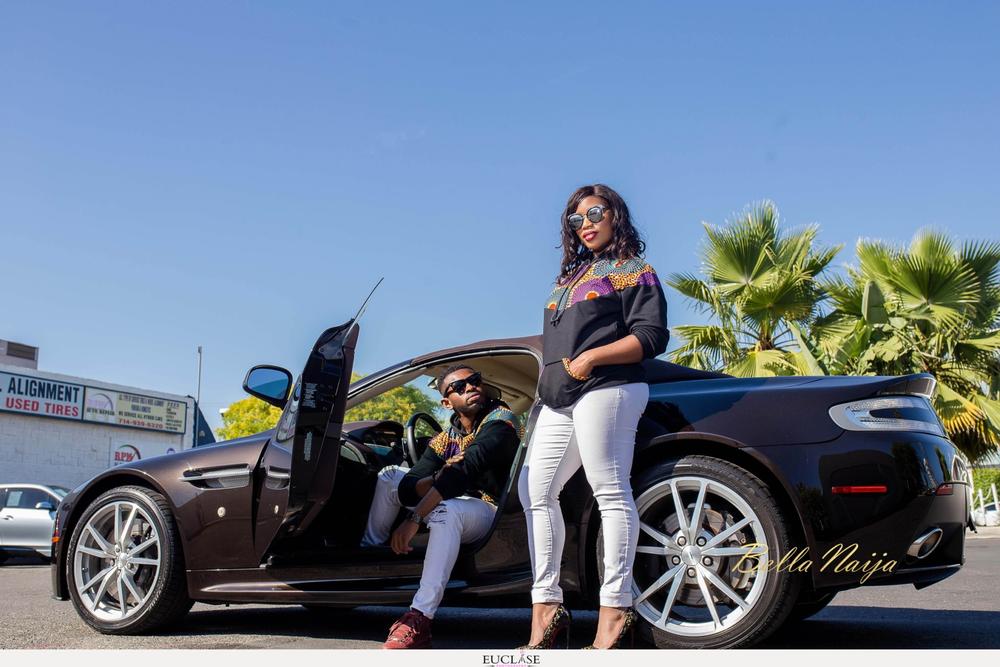 Sometimes, you just know…
Who says love has to be complicated? It doesn't. We are loving Sunmbo and Moses' sweet and simple love story.
Now counting down to their wedding planned by Trendy Bee Events.
Pre-Wedding Photos by Euclase Photography
Her Story – from the bride-to-be Sunmbo
It was exactly 4 years ago when he called me on Skype to ask me if he can take me out on a date the next day. I was a bit hesitant about it because I already had plans to go out with friends and I did not have time for anybody else. I remember telling Moses that I was not available and that we should reschedule the date for another day. I slept through the night and something told me that I should go on this date with him.
The First Date
We started the day having lunch and getting to know each other. We talked for hours!!! Then he invited me to go golfing right after lunch. That was when he opened up his romantic side by teaching me how to golf. We ended the day going to the movies. I realized we spent about ten hours together during the first date and everything felt so right.
It was love at first sight!
After that first date the rest was history.
The Proposal
The proposal caught me off guard. We took a trip to Las Vegas a week before Valentine's day. During the first day of the trip he was acting a little weird. He was extra quiet and he had little to nothing to say. He invited me to get on a helicopter with him that night to take a tour over Las Vegas. I was super excited and took my camera out and started taking pictures. For some reason he was not as excited as I was. At one point he told me to put my camera away and of course I did not want to listen. Then I realized that his voice was cracking and was about to pop the question. And of course I said YES!!!
BellaNaija Weddings wishes Sunmbo and Moses a blessed life of bliss.
***