Apple recently teamed up with French fashion house Balmain and reality TV star Kylie Jenner to launch a new line of  Beats by Dre headphones titled #BalmainBeats. This ultimate collaboration has led to the creation of highly stylish and fashion forward headphones.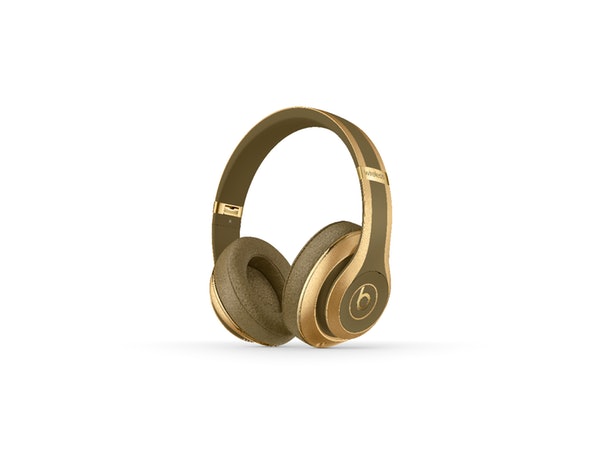 This special edition collection features Powerbeats 3 and Beats Studio Wireless headphones. The former is an in-ear style that is built for workouts while the latter is Beats' classic over-ear statement maker. The Beats Studio Wireless has a rechargeable 12-hour battery, is noise-canceling, and features a built-in microphone.  With Beats' groundbreaking technology, Balmain is bringing its style foot forward, giving the market possibly the best headphones in the game right now.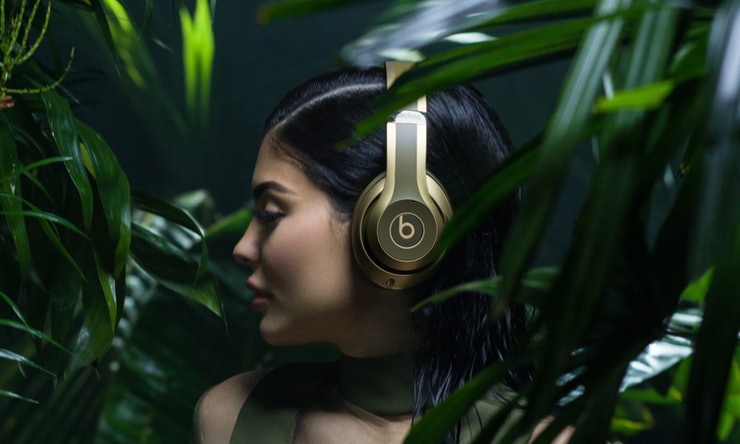 Keeping Up With The Kardashians star Kylie Jenner is having a major moment this year as she has been teaming up with major brands and landing huge endorsement deals. The Beats by Dre company released several images of 19-year-old Kylie on Instagram modeling for the brand.
On the collaboration Kylie Jenner said
Music means so much to me. I can put on a song and just escape. I think a lot of people can relate to that feeling. No matter what you're going through, when you put on a song that you love, and that you just connect with, it can change your whole mood and just lift you up, even if it's just for a few minutes… I love that escape music gives us
Along with the stylishly crafted headphones, the casing is a matching suede purse with a signature Balmain plaque so you can also store your headphones in style.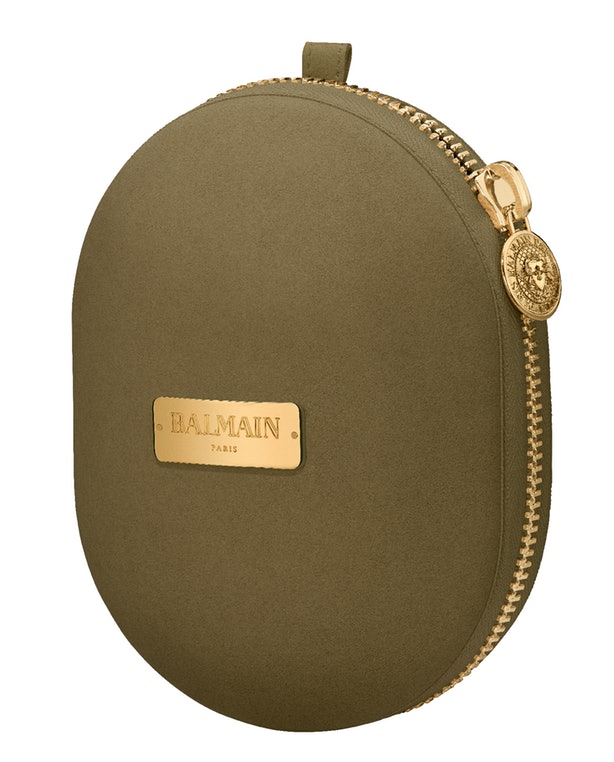 In a chat with Refinery29, the Creative Director of Balmain Olivier Rousteing said about the collaboration
Anyone who'd been following the story so far already knows that music forms an essential component of Balmain's singular style. That simply reflects how my generation grew up — for us, music and fashion have always been completely intertwined and inseparable. I cannot conceive of one without a full helping of the other. It's obvious that Beats gets that.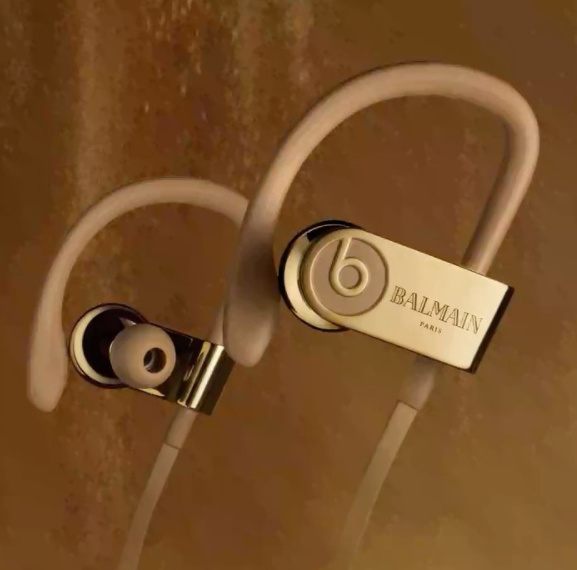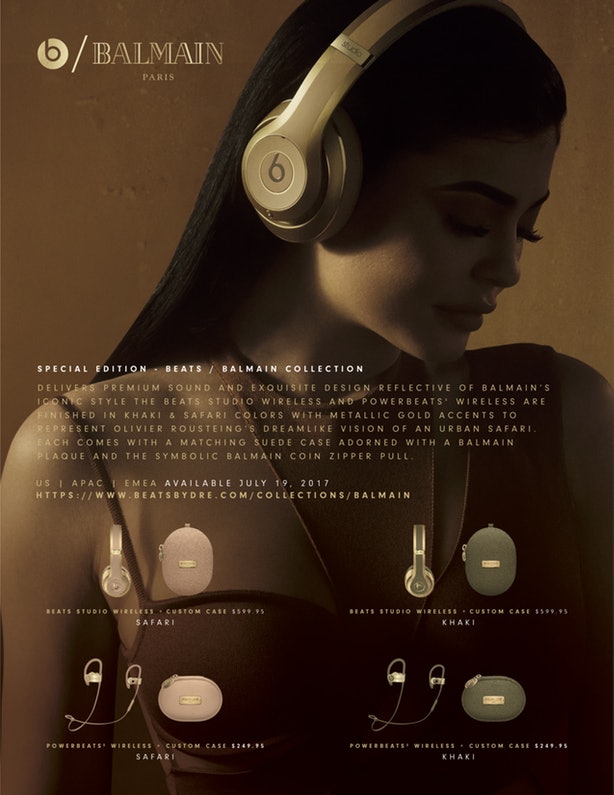 Photo Credit: Beats by Dre | @beatsbydre