Hainan Airline has unveiled its new cabin crew uniforms. These new designs are among the most beautiful uniforms the industry has seen.
The collection was launched recently at Paris Couture Week was done by the airline in collaboration with designer Laurence Xu to create a new, high-fashion uniform that takes its cabin crew to the next level; these looks do not belong on an aeroplane aisle but an haute couture catwalk.

Xu wanted to combine "classic, time-honoured Oriental aesthetics and the silhouette of a modern Western suit" for the Hainan collection.
"The cooperation between Hainan Airlines and Lawrence Xu is industry leading," said Xu Fei, brand director of Hainan Airlines. "We are not only creating a new uniform but also showing the internationalised image of our airline.
"Especially on international routes, we would like to let passengers know that China is modern and trendy."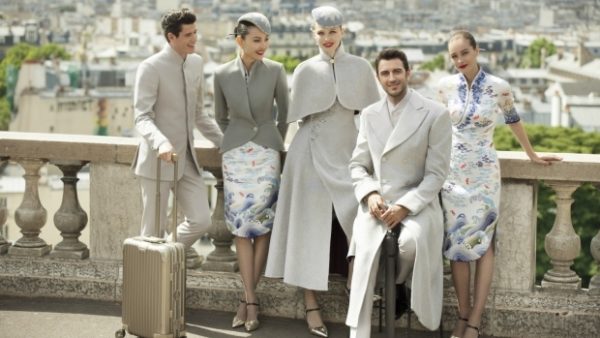 According to the airline, the collection takes inspiration from a traditional Chinese dress called a Cheongsam. Pieces also feature Chinese-influenced prints, such as the Roc – a mythical strengthening bird.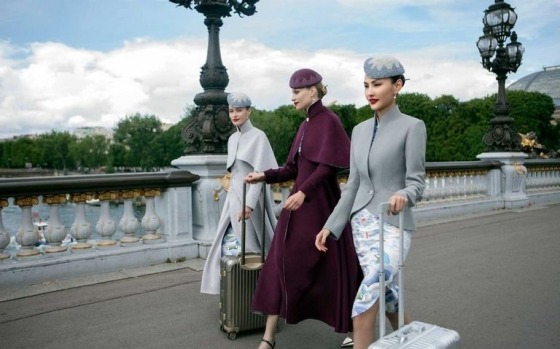 Hainan Airlines was ranked the world's ninth best in this year's World Airline Awards, along with coming 10th in the best cabin staff rankings. It is the largest privately-owned air transport company, with the fourth largest fleet, in China.
Watch the video Hainan Airlines posted about their collection below