#IssaGoldAnniversary: Adekunle Gold reflects on First Anniversary of Debut Album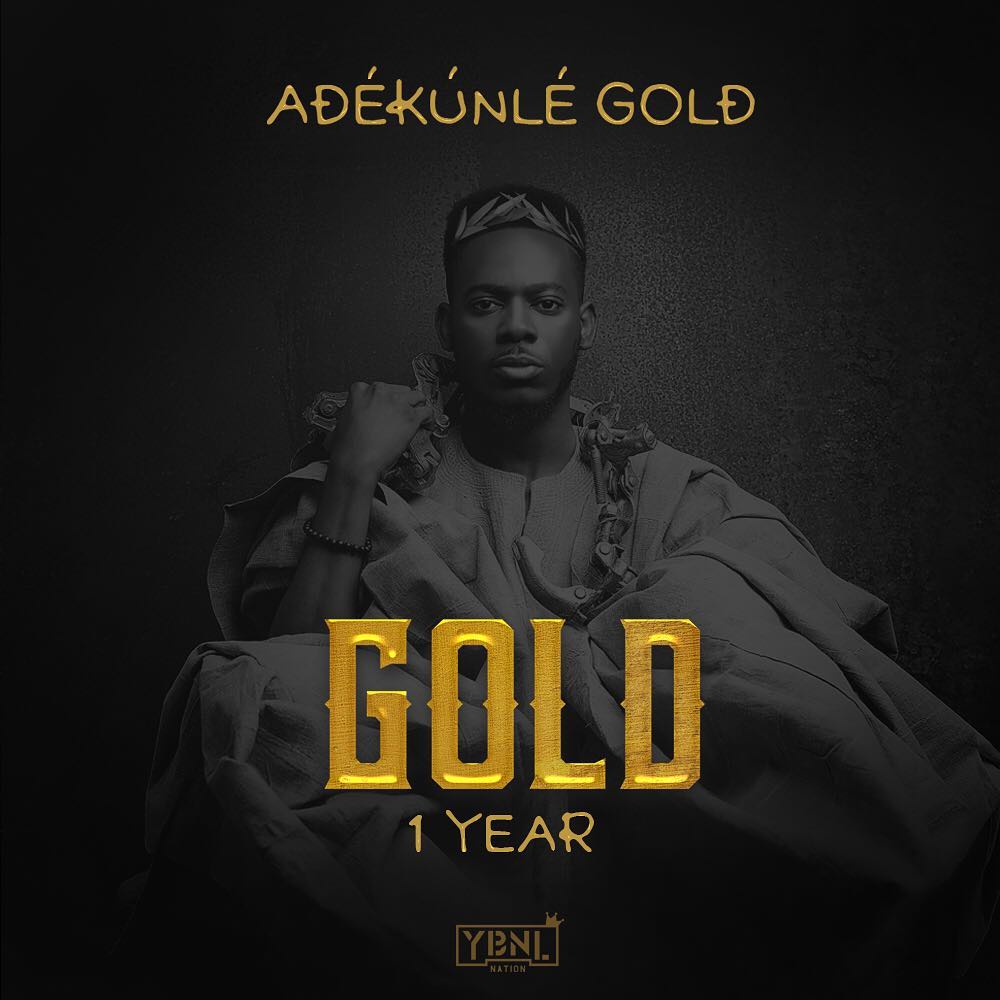 Today marks one year since Adekunle Gold dropped his debut album "Gold". The singer took to his Instagram page this morning to reflect on the journey so far, the highs and lows as well as those people he is most grateful for. He wrote:
I'm in a reflective mood this morning as Gold turns 1. I know it's only been a year but it feels like a lifetime of hard work hidden in my heart.
I released it this day last year with a lot of uncertainty and nervousness and all I can say is God is good.
I am not in this business to make disposable music, the goal is for our relationship to be timeless. For this same reason, it's been a hard and noisy road to travel.
Plenty opinions amiss. "You are too yoruba for our brand" "can't you sing in english?", "why don't you do what this person is doing" … to say more is to give the nay sayers a voice.
The voices that have mattered are the voices of my Igbo, Efik, Fulani, Hausa, East African, French, Ukrainian, Chinese, Italian, American, Irish friends singing along to words they can't decode because my music itself, transcends language and they understand. "They" understand and I chose to listen to "they" that matter.
For everyday that you discover your new fave song on the album and tell me about it, you show me that perhaps, I'm on to something. You, my friends are the wind under my wings.
You prove to me daily that "slow and steady" still wins races.
My dream has been to always be the sound to your happy or sad states, a soundtrack to your milestones, your coming together and your heartbreaks, do all this while being true to myself and you have allowed me just that and most importantly, you have allowed me to grow. For this, I am eternally grateful to every single one of you.
Now to my loved ones, my family, Michael, Phillip, Oscar, Simi, Aunty Bukky and Olamide my dear dear brother, words will never be enough…Thank You. ?