Meet the New Ivory Woman! Givanas reveals Tana Adelana as the new brand ambassador for Ivory beauty soap
Givanas Industry Nigeria Limited officially unveiled Tana Egbo-Adelana as its brand ambassador for Ivory beauty soap on the 18th of July 2017 at the Golden Tulip Hotel in Lagos.
The successful event was attended by Givanas team, product distributors, winners of the Ivory social media quiz , celebrities, fans of the new brand ambassador Tana Egbo-Adelana and press.
Ivory beauty soap has been in the Nigerian market for years and it's penetrated the Nigerian market to the heart of the beautiful modern Nigerian woman.
Hence the need to introduce a brand ambassador, who embodies what the contemporary Nigerian woman, the Ivory woman is about; a mother, a wife,  a goal driven and independent woman, who is beautiful and looks to maintain her beauty.  Radiating in all that she is.
It is important for every woman using Ivory beauty soap to know that she is, the Ivory woman. Introducing Tana Egbo-Adelana as the new brand ambassador, the Nigerian woman can connect through her and be assured that Ivory beauty soap always has her, the Nigerian woman, in mind.
Ivory soap comes in five variants to satisfy every woman's skin goals/ lifestyle. Ivory Passion with lemon grass extracts for a toned supple skin. Ivory Exuberance with sea mineral extract for a germ free healthy skin. Ivory Allure with rose milk extracts for an acne free hydrated skin. Ivory Fascination with aloe vera extracts for a grease free moisturized skin. Ivory Chic with silk protein extracts for a soft velvety skin.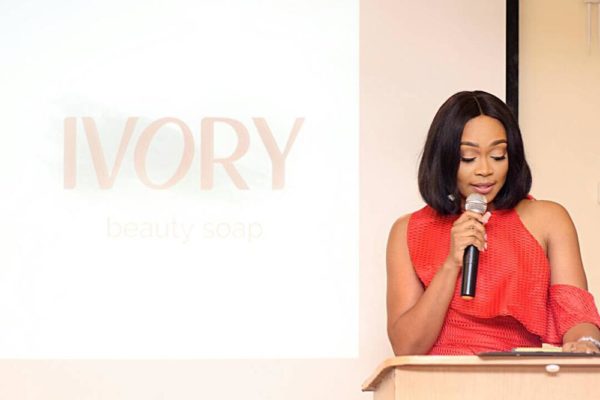 Ivory beauty soap's fast growing market, will definitely be getting loads of surprise gifts in the future. The introduction of a brand ambassador, and sharing the experience on a personal level with the brand's socially active users is only the first of many steps to build the existing bond between the brand and the Ivory beauty soap market.
Christian Deb said "IVORY isn't just a good beauty soap.IVORY isn't the only product of GIVANAS that was made with passion. In fact, all GIVANAS products are made of the best quality ingredient, mixed with care. Just like the food our moms cook for us."
Brand ambassador Tana Adelana said "I came to Givanas one faithful day, not knowing what was there for me, more like a box of chocolate like tom hanks said in the movie; Forest Gump that "life is like a box of chocolate, you never know what you find in it" but I'm pleased to say that, that step was my step in the right direction, I'm extremely happy and pleased to be a part of the Givanas family. Please join me in celebrating this unique product that intends to give women  back their voices, confidence and elegance! I am Tana Adelana, your first ever ivory woman!"
The Managing Director Samir Ajami stated that "Ivory beauty soap is targeted at people who are independent, well informed & won't settle for less than the best. These are the qualities that our brand ambaassador, the Ivory woman  represents. We believe that our brand ambassador is the ultimate "Ivory woman".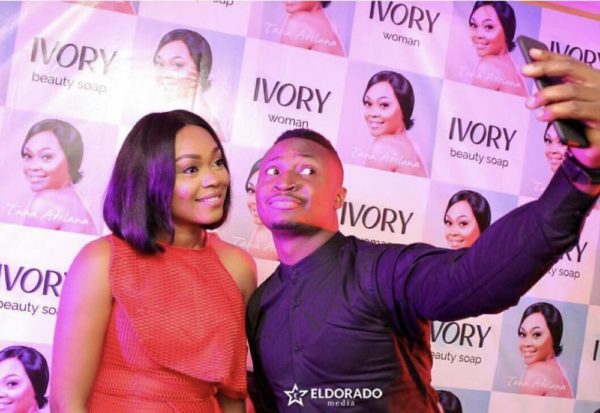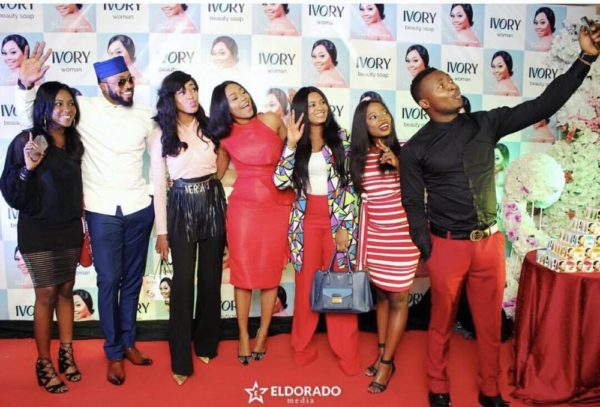 ——————————————————————————————————-
Sponsored Content