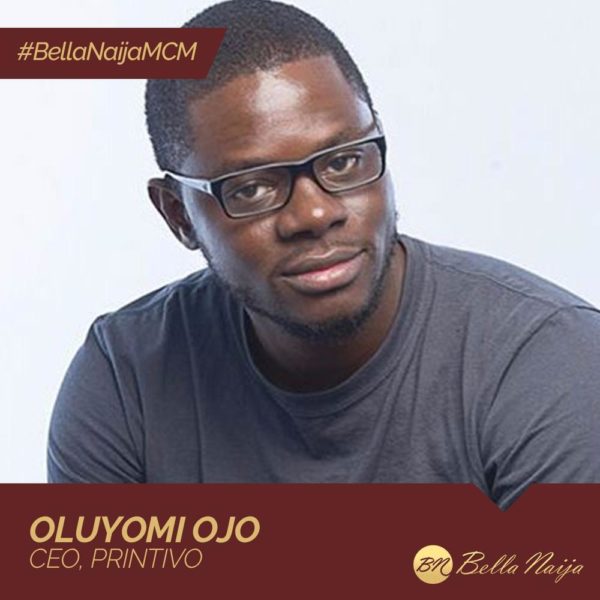 Oluyomi "Yomi" Ojo started his first business in 2001 – straight out of secondary school – with just N300 he borrowed from his mother. He was talented in designing handmade cards, and his friend had given him heads up that there is a market for him in the University of Lagos (UNILAG).
Since he was waiting to get into the university, he decided to put his time and talent to use. He got the money, bought the materials, and went from class to class in UNILAG selling his products. He made N1,000 by the end of the day. He paid his loan that same evening.
Of course he continued the business, and it paid his bills, paid his way into college, and paid his way through college.
Yomi studied Applied Mathematics at Ladoke Akintola University of Technology (LAUTECH).
Yomi is on a quest to making printing "suck less" and he's been doing just that!
In 2007, Yomi founded Urbanbaze Designs, "a Lagos based brand communication agency working with clients in various sectors from start-ups to multinationals, delivering marketing communication services that grab audiences, build brands, and ultimately achieve results."
Between 2010 and 2013, Yomi bagged 5 professional certificates to boost his career:
Advertising Practitioners Council of Nigeria (APCON) – Associate Member
Chartered Institute of Management (CIM) – Professional Certificate in Marketing
Simon Page Business School
University of the Arts London – Certificate Training in Art Direction and Short Course Certificate in Art Direction
Digital Marketing Institute (DMI) – Professional Diploma in Digital Marketing
Prior to this, Yomi interned as a graphic designer at an ad agency in his final year in college, and according to him, that was when he understood what it was like to build a design business.
Urbanbaze Designs, whose main focus was blue chip companies and their "big advertising needs" (branding, identity design, digital marketing, strategy and promotions), began to get requests from Small and Medium Scale Businesses who needed to print products in low volumes.
Yomi recognised that these businesses make low volume requests individually but are numerous in number; that was when he decided to found a printing company to cater to their needs.
He alongside two other great minds Ayodeji Adeogun and Ibukun Oloyede launched Printivo to meet the needs of everyone, everywhere with a printing need, no matter how small.
With Printivo, you can place small orders on the website from the comfort of your home, and have them delivered in a matter of hours or days.
Yomi and his co-founders put in their monies to start and grow the business, and not to long after that, the company received N7m grant from the Federal Government's YouWin Programme. It also got $10,000 from Etisalat in the Etisalat Innovation Award.
It also got seed funding from early-stage technology venture capital firm, EchoVC Partners.