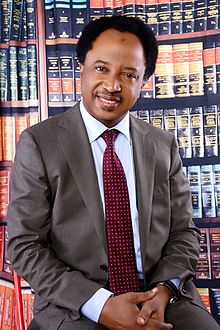 The secretariat of the Nigeria Union of Journalists (NUJ), Kaduna State Council was attacked by political thugs on Sunday.
They injured journalists, vandalized properties and disrupted a press briefing by some All Progressives Congress (APC) chieftains in the state.
It was reported that the thugs overpowered policemen at the entrance to the NUJ secretariat where Senators Shehu Sani and Suleiman Hunkuyi kicked against the result of the party's delegate election.
The thugs, wielding dangerous weapons attacked Lawal Muhammed, a cameraman from Liberty Television with a machete, damaged several cameras and injured two other reporters.
The thugs also broke doors, windows and destroyed chairs and tables at the secretariat.
The chieftains of the APC chased away by the thugs included House of Rep members Muhamamed Usman, Musa Soba, Tijjani Ramalan, Yaro Makama, Sule Buba and a former legislator Isa Ashiru.
Trouble started when the Gabassawa Divisional Police Officer (DPO), CSP Sadiq Abdullahi allegedly allowed the thugs entrance into the venue.
Meanwhile, the State Police Commissioner, Agyole Abeh who visited the NUJ secretariat, pledged that the police will apprehend the perpetrators.
According to him, the DPO had briefed him on the incident, claiming that the thugs had identified themselves as journalists before they were allowed into the premises.
The Commissioner said that investigation would commence immediately and those found wanting would be prosecuted.
Earlier, during the press conference, the APC chieftains said they were protesting what they termed as at 'selection' of APC delegates in total disregard of the party's constitution.
Senator Hunkuyi who spoke on behalf of the APC leaders said all the guidelines for the delegates election were breached.
He said that the group had written to the national secretariat of the APC asking it to set aside the purported delegates election and announce new date for the exercise.
"Stakeholders were invited on Friday and were there until 7:30 pm in the evening but the acting chairman and other leaders of the party did not show up."
According to the party chieftains, the delegates were allegedly handpicked at the Government House.
Also speaking, Senator Sani said they will not accept "any dark room list" as delegates, stressing that APC was founded on the principle of justice, progress and unity and must be seeing to go by its principles.
"The leadership of APC in Kaduna would not accept arrogance of power and dictatorship; this is our state and we are sending this message very clear to the political adviser and his principal that we will not compromise, we need free fair and credible election."
In his reaction, the spokesman of the APC in Kaduna state Salisu Wusono claimed that the party's delegates election was free, credible and fair.
According to him, the election was attended by all party officials at ward and state level.
Wusono told journalists that the election was conducted based on the party's guidelines and was supervised by five officials from the APC National secretariat.