Meet the New hosts of 53 Extra! Exclusive to Africa Magic on DStv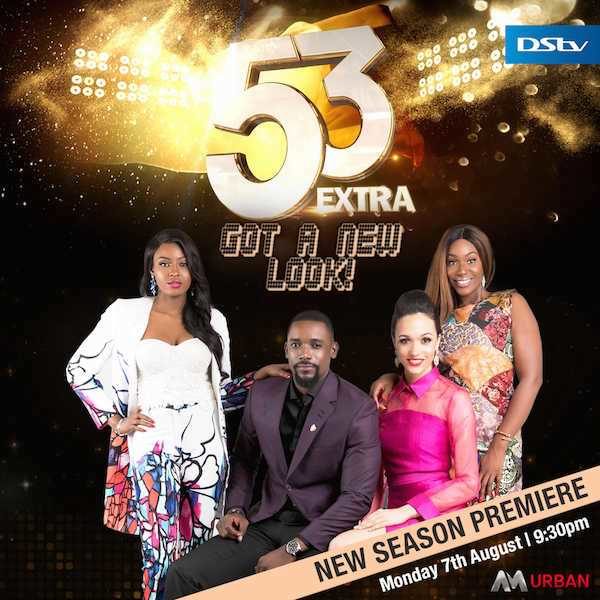 On Monday, August 7th, 2017 at 22.30 CAT, a new generation of talented Africans were revealed as the hosts of 53 Extra, the continent's leading magazine show. The reveal coincided with the premiere of the 7th season of 53 Extra on Africa Magic Urban (DStv153) and follows the continent-wide search for new hosts of the show in April 2017.
The Regional Director, M-Net West Africa, Wangi Mba-Uzoukwu said: "Africa Magic remains committed to discovering, developing and showcasing the best talent on the continent.  53 Extra has served as a spring board for many talented individuals who have also carved their own paths in other areas of entertainment. Our new hosts are talented, ambitious and driven with the passion to make their mark on the African entertainment scene."
Meet the new team!
Torera Elizabeth Ebun Olaiya
Simply known as 'Tora', the British born Nigerian is a trained broadcaster from a top UK institutions with qualifications in TV and radio production. She boasts of a diploma in Music Technology and a degree in Music Business Management & Marketing.
Tora began her career in the music industry when she was signed to an international recording label Sony/BMG, whilst studying for her diploma in Music Technology where she went on to write and record with a number of top artists and producers in the UK music scene. After college, Tora went on to study Music Business Management & Marketing and landed a coveted internship with Big Life Management and Publishing.
Off-air, Tora works relentlessly within the youth development sector to promote creativity and entrepreneurship amongst underprivileged minorities. Her passion for youth advancement began when she was granted the prestigious Prince's Trust Millennium Award to develop a workshop to take inner city urban youth off the streets and engage them using the arts. Tora often credits her growth and success to the individuals who took the time to nurture and support her talents as a young person and wishes to do the same for the next generation.
Mawuli Gavor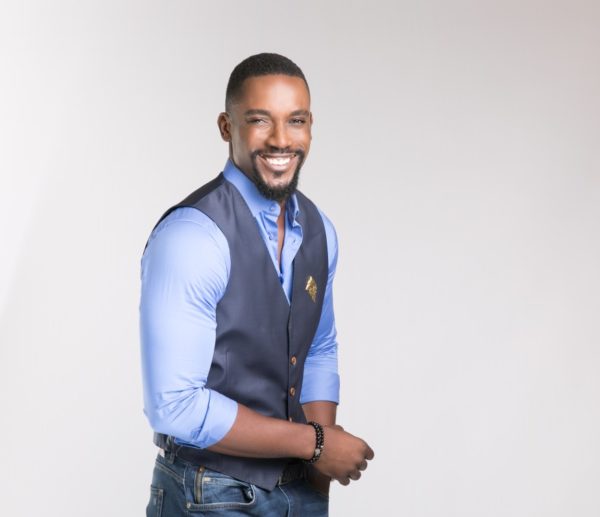 The only man on the team is a Ghanaian born TV presenter, actor, producer and entrepreneur. He graduated with a degree in Business Management & Finance from Pennsylvania, beginning his professional career as an accountant before changing paths after being offered a brand ambassadorship from Martini in Ghana and Nigeria.
He has since starred in a number of popular movies including Devil in the Detail, One More Day and A Place Called Happy, as well as playing major roles in popular TV shows the likes of An African City, Gidi-Up 3, V-Republic and Hush. Mawuli is an avid music lover and a massive sports and fitness enthusiast.
Eku Edewor
Eku is no newbie to the entertainment industry. She is one of the pioneer hosts of 53Extra for 6 years and counting, and has hosted an impressive number of shows /events including the prestigious Africa Magic Viewers Choice Awards red carpet.
The British-Nigerian TV presenter, actress and model boasts a vibrant resume from being a part of 'Britain's Next Top Model' to co-hosting Big Brother All-stars red carpet and featuring in a number of well-known television series and projects.
Amira Ibrahim-Alfa
A Nigerian, Amira holds a Masters degree in Theatre Arts from Middlesex University London, UK and a BA degree in Advertising from the University of the Arts London (LCC).
She previously worked on various TV and magazine projects including a shoot for FinAfrik designs, an Editorial project with Complete Fashion Magazine using designs from Nikki Khiran, and a project with Ade Bakare which was featured in Masterpiece magazine. She also hosted the Red Carpets for the Africa Fashion Week Nigeria 2016, Ethan and Harriet product launch 2016 and FADAN Runway 2016. Amira was also the Red Carpet host and presenter for Prime360 TV at the Lagos Fashion and Design week 2016. She also served as a Judge on the Miss Ideal Nigeria Pageant 2016, the Miss Tourism Nigeria 2017 and the Face of Africa Fashion Week Nigeria and London 2017.
Her hobbies include Shopping, Eating, Cooking, Photography, Dancing, Travelling and experiencing other cultures.
Catch the new presenters on Africa Magic Urban Channel 153 every Monday at 22.30 CAT.
——————————————————————————————————————
Sponsored Content