LUTH CMD calls for Precautionary Measures as 2 die of Lassa Fever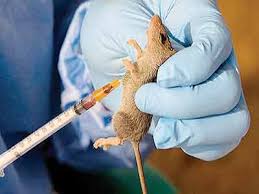 The management of Lagos University Teaching Hospital (LUTH), Idi-Araba, on Wednesday, advised Nigerians to take precautionary measures to prevent the spread of the Lassa Fever.
Chris Bode, the Chief Medical Director of LUTH gave this advice while briefing newsmen in Lagos on the situation of the recent Lassa Fever cases in the institution.
Bode said, "There is no panic; the Lassa fever disease is being contained and all the stakeholders are working hard to make sure that it doesn't spread.
"However, we should all be involved collectively and individually to stop further spread of this disease.
"I urge us to prevent our food items from being contaminated by rats and rat droppings and urine.
"Do not spread your food outside in the open; put food items in rat proof containers so that rats will not get access to the food.''
The chief medical director also said that personal and environmental hygiene were critical measures against Lassa fever.
He said that medical and health workers should adequately protect themselves and be vigilant.
"To all doctors, nurses and health workers who assist patients, we should have a heightened sense of awareness that there are few cases of Lassa fever have been noticed.
"If you see anybody with symptoms that will suggest Lassa fever, let us refer them promptly because this disease can be treated.
"Nigeria can combat such situations; we have done so before and we came out clean and stronger, so we should all collectively work to together to ensure that we do it again,'' Bode said.
Giving a background to the current state of the situation, the CMD said: "In the last two weeks, we have treated a few number of cases of Lassa fever in LUTH.
"So, even one case is enough to alert the public that there is Lassa fever; we have seen two cases that came in and died within a day or two of admission.
"Each one of them was brought from other locations; however, we are working in consonance with the Lagos State Ministry of Health, Federal Ministry of Health and the Nigeria Centre for Disease Control.
"The disease is being contained and efforts are ongoing to locate the sources of these occurrences and to effectively monitor those who have been exposed to any of these cases,'' he said.
Also speaking, Dr Eniola Erinosho, Director, Diseases Control, Lagos State Ministry of Health, said the state had the capacity, funds, logistics and manpower to curtail the spread of Lassa fever.
He said that he state was training health professionals in readiness for any likely cases within or without the hospital.
According to him, alert has been sent to all the health facilities in the states on how to curtail the spread of Lassa fever.
"We were informed by the hospital on Aug.3,  about the case of two people who died as a result of  Lassa fever.
"Three people who were confirmed positive are being managed with drugs and not quarantined, to curb the outbreak.
"The private hospitals where the two dead people were being treated before their transfers to LUTH are also under surveillance for 21 days,'' he said.
Erinosho urged residents to keep their surroundings clean to control rats from breeding around their environment.
The "multimammate rat" called Mastomys natalensis which has many breasts and lives in the bush and around residential areas is the reservoir host of Lassa fever.
The virus is shed in the urine and droppings of the rats, hence can be transmitted through direct contact, touching objects or eating food contaminated with these materials or through cuts or sores.
The onset of the disease is usually gradual, starting with fever, general weakness, muscle and joint pains, prostration and malaise.
After a few days, headache, sore throat, muscle pain, chest pain, nausea, vomiting, diarrhoea, cough and abdominal pain may follow.
"In severe cases facial swelling, fluid in the lung cavity, bleeding from the mouth, nose, vagina or gastrointestinal tract and low blood pressure may develop; shock, seizures, tremor, disorientation and coma and death may be seen in the later stages.
Any suspected case of Lassa fever is to be reported to the response team in LUTH on 08058019466, 08058744780, 07035521015 and 08023299445.